BARROW, Sir John, Bt.
Travels into the Interior of Southern Africa. In which are Described the Character and the Condition of the Dutch Colonists of the Cape of Good Hope, and of the Several Tribes of Natives beyond its Limits: the Natural History of such Subjects as Occurred in the Animal, Mineral, and Vegetable Kingdoms; and the Geography of the Southern Extremity of Africa. Comprehending also a Topographical and Statistical Sketch of the Cape Colony: with an Inquiry into its Importance as a Naval and Military Station; as a Commercial Emporium; and as a Territorial Possession ... The Second Edition, with Additions and Alterations.
London: Strahan and Preston for T. Cadell and W. Davies, 1806.
4to (283 x 217mm), 2 volumes, pp. I: [i]-xvi, [2 (contents, verso blank)], [1]-427, [1 (blank)], [1]-8 (publisher's catalogue, dated 1 January 1806); II: [6 (half-title, imprint on verso, title, verso blank, contents, verso blank)], [1]-372, [4 (plates, verso blank, publisher's advertisement)]; 8 hand-coloured aquatint plates by T. Medland after Samuel Daniell, one double-page folding engraved map by S.J. Neele after Barrow, hand-coloured in outline, 8 folding engraved maps and charts, 2 hand-coloured, by Neele after Barrow, Bridges et al., wood-engraved illustration and letterpress tables in the text, some variable, generally light spotting and offsetting, occasional light marginal marking or light damp-marking, marginal wax-mark on I, C3, old marginal repair on II, A3, short tears on folds of 2 maps, one map supplied in facsimile; 20th-century British half speckled calf over marbled boards, spine gilt in compartments, gilt morocco lettering-pieces in 2, uncut; provenance: 'AMD' (early pencilled initials on vol. I title) – [?Halewood & Sons, Preston, 11 July 1964 (pencilled acquisition note on lower pastedown of vol. I)]. [With:]

J. BARROW. Autograph letter signed ('John Barrow') to Thomas Wallace. Admiralty, 26 April 1814. 1p., 8vo, tipped onto [?]an album leaf, the leaf in turn laid down onto the front flyleaf of volume I.
£2500

Approximately:
US $3200
€2803
'Second and best edition', with an autograph letter signed from Barrow. The son of a journeyman tanner, Barrow (1764-1848) left school at 13, and was successively employed as a clerk in a Liverpool iron foundry, a landsman on a Greenland whaler, and a mathematics teacher in a Greenwich academy preparing young men for a naval career, before he was appointed Comptroller of Household to Macartney's celebrated embassy to China (1792-1794). His abilities impressed Macartney, who was appointed Governor of the Cape of Good Hope in 1797 and selected Barrow as his private secretary: 'Lord Macartney at once sent him on a double mission, viz. to reconcile the Kaffirs and Boers, and to obtain more accurate topographical knowledge of the colony, there being then no map which embraced one-tenth of it. In pursuit of these objects he traversed every part of the colony, and visited the several countries of the Kaffirs, the Hottentots, and the Bosjesmen, performing "a journey exceeding one thousand miles on horseback, on foot, and very rarely in a covered wagon, and full half the distance as a pedestrian, and never except for a few nights sleeping under a roof." On his return he received proof of Lord Macartney's approbation by being appointed auditor-general of public accounts […] Upon Lord Macartney's return to England [in 1799] disturbances again broke out between the Boers and natives, and Barrow was employed by General Dundas on a mission of reconciliation. At its close he married Miss Anna Maria Trüter, and in the year 1800 bought a house looking on Table Mountain, where he intended to settle "as a country gentleman of South Africa."' (DNB). However, the Treaty of Amiens (1802) thwarted his plans, and the Cape was evacuated and Barrow returned to England when the colony passed to the Dutch in 1803. In 1804 Barrow was appointed Second Secretary of the Admiralty and held the position until 1845, except for a brief period between February 1806 and April 1807.

Travels into the Interior of Southern Africa was first published in 1801-1804, and provides an account of his journeys throughout the country, giving much anthropological information on the indigenous peoples he encountered and details of the natural history of the regions he visited. It also examines the larger questions of the military and naval importance of the Cape to Britain's imperial interests, and the work is illustrated with maps based upon his surveys. The present, second edition is considered the best, due to the addition of the fine aquatint plates by Samuel Daniell (who had presumably met Barrow at the Cape, when the artist was travelling there). The text is lightly revised, as the author notes in his preface: 'In the arrangement of the materials I have made some little change, and rejected some superfluous matter and repetitions which were unavoidable in the former volumes, on account of their having been published at different times' (I, p. xv). This set is uncut, and retains the half-title in volume II (none was issued for volume I) and the publisher's advertisement at the end of volume II (not called for by Abbey or Tooley; the former calls for a map in volume I, not called for by the plate list or by Tooley).

The autograph letter inserted in this set from Barrow is addressed to Thomas Wallace (1768-1844), who had been appointed one of the Commissioners for the Affairs of India in 1800, holding the position (apart from a short break in 1806) until 1816. In his letter Barrow submits a letter (presumably applying for a post) from a Captain Clarke, who Barrow judges an 'active, intelligent, upright officer' and believes would be 'of infinite service in the shipping interest of the East India Company'.

Abbey, Travel, 322; Gay 2996; Hosken p. 12; Mendelssohn I., pp. 88-89; Tooley 85 ('Second and best edition').
You may also be interested in...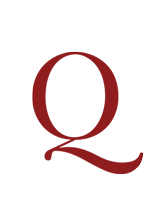 TRANSLATED BY COLERIDGE, WITH THE RETZSCH PLATES GOETHE, Johann Wolfgang von.
Faustus: from the German of Goethe.
First edition of this expanded translation of Faust (Part I), long mistakenly attributed to George Soane, but now authoritatively credited to Coleridge; issued here with the Retzsch plates which had appeared separately in 1820. 'The most striking passages and scenes ... have been translated into blank verse, and connected by a detailed description in prose' (Introduction), and it is the first substantial English translation of the work. There is also an octavo issue, without plates, from the same setting of type.
CONTEMPORARY ARMORIAL VELLUM MAY, Thomas.
The Reigne of King Henry the Second, written in seaven Bookes. By His Majesties Command.
First edition of a verse history dedicated to Charles I. May's literary career had begun with his translation of Lucan's strongly anti-imperial Pharsalia (1626-7), which also influenced several of his stage tragedies. But his republicanism was muted thereafter, and indeed his Continuation of Lucan (1630) was dedicated to King Charles, who then commissioned May's verse histories of Henry II (1633) and Edward III (1635). 'These poems, while they do not follow an obvious Caroline propaganda purpose, are sympathetic to the dilemmas of royal power' (Oxford DNB). Charles purportedly came to May's defence in 1634 after an altercation at court with the Lord Chamberlain, calling May 'his poet'; but his loyalty was not rewarded, and May sided with Parliament in the 1640s, turning propagandist.