'A MINE OF ORIGINAL RESEARCH'
BARTH, Heinrich.
Travels and Discoveries in North and Central Africa: Being a Journal of an Expedition undertaken under the Auspices of H.B.M's Government, in the Years 1849-1855.
London, Spottiswoode & Co. for Longman, Brown, Green, Longmans, & Roberts, 1857-1858.
5 vols, 8vo, pp. I: xxxvi, 578, [2 (advertisements], 24 (publisher's catalogue dated November 1856); II: xi, [1 (blank)], 676; III: xi, [1 (errata note)], 635, [1 (imprint)]; IV: xiv, 641, [1 (imprint)], [2 (advertisements)], 24 (publisher's catalogue dated October 1857); V: x, [2 (list of illustrations, verso blank)], 694, [2 (errata, imprint on verso)]; 60 tinted lithographic plates retaining tissue guards by M. & N. Hanhart after J. M. Bernatz, from sketches by Barth, 14 steel-engraved hand-coloured maps engraved by Edward Weller and drawn by A. Peterman after Barth, 1 folding wood-engraved diagram, multiple wood-engraved illustrations and letterpress tables in text; maps with some offsetting and spotting and a few short tears at the guards, map XIV more badly torn at folds and guard, lacking map XV, tissue guards heavily browned, one or two marginal tears with paper loss, some quires pulled in one or two volumes, some light browning and spotting; original green imitation morocco cloth by Westleys & Co., London (tickets on lower pastedowns of I and IV), boards with decorative borders blocked in blind, spines lettered and ruled in gilt, brick-red endpapers with printed advertisements on pastedowns; a little rubbed and marked, extremities lightly bumped, repairs to hinges, nonetheless a good set in the original cloth retaining all advertisements and half-titles; provenance: Arabic ex libris stamp on half title to vol V.
£1500

Approximately:
US $1960
€1778
Added to your basket:
Travels and Discoveries in North and Central Africa: Being a Journal of an Expedition undertaken under the Auspices of H.B.M's Government, in the Years 1849-1855.
First edition. Barth's unparalleled and authoritative account of western Sudan and his remarkable 10,000-mile journey from Tripoli to Timbuktu. 'Barth, during his lifetime, never received early or adequate recognition for the great work of exploration and research he undertook. […] The material he collected constitutes a mine of original research which is still, in many respects, the standard work on the subjects he covered' (The Geographical Journal, vol 132, No. 1, Mar., 1966, p.73).

Born in Hamburg, Heinrich Barth (1821-1865) studied history, archaeology, geography and Arabic, and was fluent in several European languages. In 1849, he joined the explorer James Richardson and the geologist Adolf Overweg on a British-sponsored expedition to what is now central West Africa, a mission which aimed to open the interior to trade and to study the slave trade. Despite ill health and the loss of both his colleagues, Barth travelled for five years before his return, laying down accurate routes, discovering the Benue River (the major tributary of the Niger River), and recording kingdoms that were previously unknown to Europeans. Barth was the first European to use the oral traditions of the local tribes for historical research, learning several African languages, and studying the history, resources and civilisations of the people he encountered, as well as recording information about foodstuffs and market goods, local economies and systems of government.

A fluent English speaker, Barth wrote Travels and Discoveries as an original English work and simultaneously produced an account of his African exploration in German (Reisen und Entdeckungen in Nord und Central Africa in den Jahren 1849-1855, Gotha, 1857-8), the former not being a translation of the latter. Travels and Discoveries remains one of the most comprehensive works on central Africa, and, despite receiving recognition from his peers across Europe, his work never received the public appreciation in Britain that it deserved during his lifetime. The length and density of Barth's work – some 3500 pages of closely-observed nature, culture and ethnography – failed to suit the tastes of the British public, and, although he managed to accomplish one of the greatest expeditions of the nineteenth century which was lauded in his native Germany, the British preferred their heroes home-grown and the book failed to achieve the popular acclaim that Livingstone and Stanley created.

Presumably due to the poor quality of the materials used, copies are rarely found in good condition and it is unusual to find sets of the work bound in the original cloth and retaining all half-titles and advertisements, as here.

Abbey, Travel, 274; Gay, 207; Hilmy, I, 53.
You may also be interested in...
ARTHUR YOUNG'S COPY, WITH GRASS SAMPLES AMOS, William.
Minutes in Agriculture and Planting … Illustrated with Specimens of eight Sorts of the best, and two Sorts of the worst natural Grasses, and with accurate Drawings and Descriptions … on seven Copper Plates …
First edition, rare. William Amos was the steward of the Brothertoft estate of the 'father of reform' John Cartwright, and author of an earlier work on The Theory and Practice of Drill Husbandry (1794). Here he provides descriptions, and samples, of both 'artificial' and 'natural' grasses, with advice on their appropriateness for pasture, herbage or hay – couch grass and meadow soft grass being the 'worst' sorts mentioned in the title. There follow detailed descriptions, with diagrams, of several items of agricultural machinery, from the 'sward-dresser', used to scarify meadow land, and the 'thistle-cutter', to a rather extraordinary tree-transplanter, for the replanting of grown trees 'into bare fields, parks, or about new buildings; or into any other places where they would imitate most that charming negligence of nature, which is so ravishing to the senses … In new designs, and about new built houses, these cannot always be got, without much labour and expense, or waiting for many years'.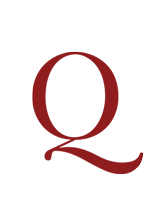 UNIQUE? [BEWICK, Thomas?]
26 rubbings from engraved woodblocks of the heads of Kings and Queens and England, apparently never published in this form.
26 apparently unrecorded wood-engravings – heads of the monarchs of England from William the Conqueror to George III – these images taken by rubbing from the blocks rather than printing. The engravings bear strong similarity to the 26 which appear in An Abridgement of the History of England … by Dr. Goldsmith … with Heads by Bewick (London, 1803), of which Thomas Bewick apparently bought a copy on 20 April of that year: his account book records a 'Parcel / Goldsmith Hisy Engd / Grafton Piccy 4s d.' (A Provisional Checklist of the Library of Thomas Bewick, by David Gardner-Medwin, item 1, online).