'A MINE OF ORIGINAL RESEARCH'
BARTH, Heinrich.
Travels and Discoveries in North and Central Africa: Being a Journal of an Expedition undertaken under the Auspices of H.B.M's Government, in the Years 1849-1855.
London, Spottiswoode & Co. for Longman, Brown, Green, Longmans, & Roberts, 1857-1858.
5 vols, 8vo, pp. I: xxxvi, 578, [2 (advertisements], 24 (publisher's catalogue dated November 1856); II: xi, [1 (blank)], 676; III: xi, [1 (errata note)], 635, [1 (imprint)]; IV: xiv, 641, [1 (imprint)], [2 (advertisements)], 24 (publisher's catalogue dated October 1857); V: x, [2 (list of illustrations, verso blank)], 694, [2 (errata, imprint on verso)]; 60 tinted lithographic plates retaining tissue guards by M. & N. Hanhart after J. M. Bernatz, from sketches by Barth, 14 steel-engraved hand-coloured maps engraved by Edward Weller and drawn by A. Peterman after Barth, 1 folding wood-engraved diagram, multiple wood-engraved illustrations and letterpress tables in text; maps with some offsetting and spotting and a few short tears at the guards, map XIV more badly torn at folds and guard, lacking map XV, tissue guards heavily browned, one or two marginal tears with paper loss, some quires pulled in one or two volumes, some light browning and spotting; original green imitation morocco cloth by Westleys & Co., London (tickets on lower pastedowns of I and IV), boards with decorative borders blocked in blind, spines lettered and ruled in gilt, brick-red endpapers with printed advertisements on pastedowns; a little rubbed and marked, extremities lightly bumped, repairs to hinges, nonetheless a good set in the original cloth retaining all advertisements and half-titles; provenance: Arabic ex libris stamp on half title to vol V.
£1500

Approximately:
US $1940
€1654
Added to your basket:
Travels and Discoveries in North and Central Africa: Being a Journal of an Expedition undertaken under the Auspices of H.B.M's Government, in the Years 1849-1855.
First edition. Barth's unparalleled and authoritative account of western Sudan and his remarkable 10,000-mile journey from Tripoli to Timbuktu. 'Barth, during his lifetime, never received early or adequate recognition for the great work of exploration and research he undertook. […] The material he collected constitutes a mine of original research which is still, in many respects, the standard work on the subjects he covered' (The Geographical Journal, vol 132, No. 1, Mar., 1966, p.73).

Born in Hamburg, Heinrich Barth (1821-1865) studied history, archaeology, geography and Arabic, and was fluent in several European languages. In 1849, he joined the explorer James Richardson and the geologist Adolf Overweg on a British-sponsored expedition to what is now central West Africa, a mission which aimed to open the interior to trade and to study the slave trade. Despite ill health and the loss of both his colleagues, Barth travelled for five years before his return, laying down accurate routes, discovering the Benue River (the major tributary of the Niger River), and recording kingdoms that were previously unknown to Europeans. Barth was the first European to use the oral traditions of the local tribes for historical research, learning several African languages, and studying the history, resources and civilisations of the people he encountered, as well as recording information about foodstuffs and market goods, local economies and systems of government.

A fluent English speaker, Barth wrote Travels and Discoveries as an original English work and simultaneously produced an account of his African exploration in German (Reisen und Entdeckungen in Nord und Central Africa in den Jahren 1849-1855, Gotha, 1857-8), the former not being a translation of the latter. Travels and Discoveries remains one of the most comprehensive works on central Africa, and, despite receiving recognition from his peers across Europe, his work never received the public appreciation in Britain that it deserved during his lifetime. The length and density of Barth's work – some 3500 pages of closely-observed nature, culture and ethnography – failed to suit the tastes of the British public, and, although he managed to accomplish one of the greatest expeditions of the nineteenth century which was lauded in his native Germany, the British preferred their heroes home-grown and the book failed to achieve the popular acclaim that Livingstone and Stanley created.

Presumably due to the poor quality of the materials used, copies are rarely found in good condition and it is unusual to find sets of the work bound in the original cloth and retaining all half-titles and advertisements, as here.

Abbey, Travel, 274; Gay, 207; Hilmy, I, 53.
You may also be interested in...
BARTHOLIN ON UNICORNS BARTHOLIN, Thomas, and Caspar BARTHOLIN the younger (editor).
De unicornu observationes novae. Secunda editione auctiores & emendatiores editae.
First illustrated edition (second overall) of Bartholin's scarce treatise. The second of his family in a distinguished line of physicians at the University of Copenhagen, Thomas Bartholin (1616 - 1680) is remembered more for his medical discoveries than for the present work discussing single-horned beasts of all varieties. The text and illustrations include creatures ranging from the rhinoceros and narwhal to the basilisk and Margaretha Mainers of North Holland, reported to have grown a horn in her old age.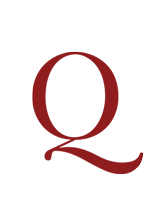 FROM THE LOST LOGIE LIBRARY OF WALTER BOWMAN PERUCCI, Francesco.
Pompe funebri di tutte le nationi del mondo, raccolte dale storie sagre et profane.
First edition of Perucci's extensively illustrated account of funeral practices, inscribed by a Scottish antiquary and documented book collector. A fellow of the Society of Antiquaries and later the Royal Society, Walter Bowman (1699 – 1782) travelled extensively over the course of five decades in Italy, where this book was most likely acquired, studying at the University of Padua for two years and accompanying Samuel Rolle, Simon Harcourt, and Francis Seymour-Conway as tutor on grand tours; his remarkably detailed notes on his travels and keen collecting survive, principally in the National Library of Scotland and the Biblioteca nazionale in Florence.
Bowman's library is remarkably well recorded through two documents, an account book from 1754 to 1766 (Bod. MS Eng. misc. d. 808) detailing purchases from and auction bids with booksellers as well as bindings commissioned from Roger Payne, and his will of 1782 (National Archives PROB 11/1088/285) in which he left 'singularly minute and whimsical directions regarding the arrangement and preservation of his fine library' (DNB). The will writes that 'in a long course of years both at home and abroad I have at a considerable expense and trouble collected an useful though small Library of Books in good condition with my Name on each in my own handwriting, on different Arts and Sciences of various kinds in the learned Languages, in French, Italian, and English'. Dying childless, Bowman left the library to his brother James, with 'this express condition, that they be not sold, lent, or dispersed, in whole or any part whatsoever, but carefully and honestly preserved … for the sole use and benefit of my heirs .. and to go along with my Estate of Logie in the said County of Fife in Scotland'.
In addition to detailed provision for the transport (from Surrey to Scotland), ordering, and cataloguing of the library, Bowman's lengthy instructions specify that the books were to be kept 'dry, clean, and neat, sound and safe, free from dust, mustiness, damps, without … rats and mice and all other annoyances and corruptions, without being blotted, stained, torn, damaged' and that 'the Room wherein they stand shall be appropriated solely for reading, writing, and study and not for any other business, work, occupation, or fellowship whatsoever except where the cases are locked up … and that the said Books may suffer no damage and be maintained in their standing order the said Room shall be furnished with a clean table, water bason [sic], and towel for filthy hands and the [heir] himself shall give out every Book as it is wanted to be read and consulted and lock the same up again afterwards so perused in the same room without suffering any of them to be moved about or out of the house'.
Bowman's library appears to have survived at least until the mid-nineteenth century, being described in Leighton's History of Fife: 'The library contains among others, many valuable editions of the ancient classics, particularly a fine edition of Pliny's Natural History, and a splendidly illuminated edition of Ptolemy. It also contains a valuable collection of engravings; a great number of maps and charts, and a well preserved copy of Bleau's Atlas. [The heir] … is bound to keep a suitable room for the library in his house, and to allow free access to it to the neighbouring gentlemen there to read and study … women and children are expressly prohibited from having access to the library.' (Leighton, History of the County of Fife (1840) II, p. 50). No later record of the library's survival could be traced, though Feather suggests the books may have been dispersed in Edinburgh after the Second World War.
In 1982 Feather wrote 'I do not know the present location of any of Bowman's books'. We have been able to trace six other books from Bowman's library at auction: of these, the majority have been later rebound; only one other (Christie's, 1998) survives unrestored and is in similarly questionable condition, suggesting Bowman's efforts for the preservation of his once magnificent books may have been in vain.
USTC 4011567; cf. Feather, 'Walter Bowman' in The Book Collector vol. 31 no. 1 (Spring 1982, pp. 47-63).