BARTHOLIN, Albert (1620-1663), and Thomas BARTHOLIN.
De scriptis Danorum.
Copenhagen, Matthias Godicchen for Peter Haubold, 1666.
8vo., ff. [6], pp. 150, + single leaf, Typographus lectori; an excellent copy in old vellum-backed boards.


£1200

Approximately:
US $1487
€1338
Added to your basket:
De scriptis Danorum.
First edition of the first Danish national bibliography, edited posthumously by the author's famous brother, Thomas Bartholin. The book is a remarkable record of Danish literature from its early days to the middle of the 17th century. The Bartholins list over 500 authors and more than 1000 different titles.

The Bartholins, known primarily for their contributions to anatomy, include Kaspar senior, his sons Thomas and Albert, and Thomas' own son, Kaspar. The most famous of these is Thomas, who is known as the one who discovered the lymphatic system. Thomas was also a literary scholar. When his younger brother Albert died at forty-three before finishing his bibliography of Danish writers, Thomas took over the project and supervised publication.

This is a presentation copy from Thomas Bartholin, with inscription on title (cut into at outer edge) reading 'Ludovici B[…]. Dono D[edit]. T Barth. 1666'. Booklabel of Bent Juel-Jensen.

Breslauer and Folter, no.64
You may also be interested in...
HANWAY, Jonas.
An historical account of the British trade over the Caspian Sea, with a journal of travels from London through Russia into Persia, and back again through Russia, Germany and Holland, to which are added, the revolutions of Persia during the present century, with the particular history of the great usurper Nadir Kouli ...
First edition of Hanway's narrative of his trade mission to Russia, Persia, and the Caspian Sea. Having joined the Russia Company in 1743, Jonas Hanway (1712-1786) sailed for Riga in April that year, before travelling on to St Petersburg, Moscow, and Astrakhan in an attempt to re-establish the fragile trade route to Persia via the Caspian Sea. His mission proved unsuccessful: he was robbed by Khyars and later concluded 'that the trade held no great promise, for Persia was too poor and Russia was wholly disinclined to see the expansion of Persian power on its southern frontier' (ODNB). Published after his return to London in 1750, his Account is notable as one of the first European reports of the Caspian region, for its considerable information on the Russian court, where he spent several years, and the German cities visited on his return journey, and for its extensive contemporary history of Persia.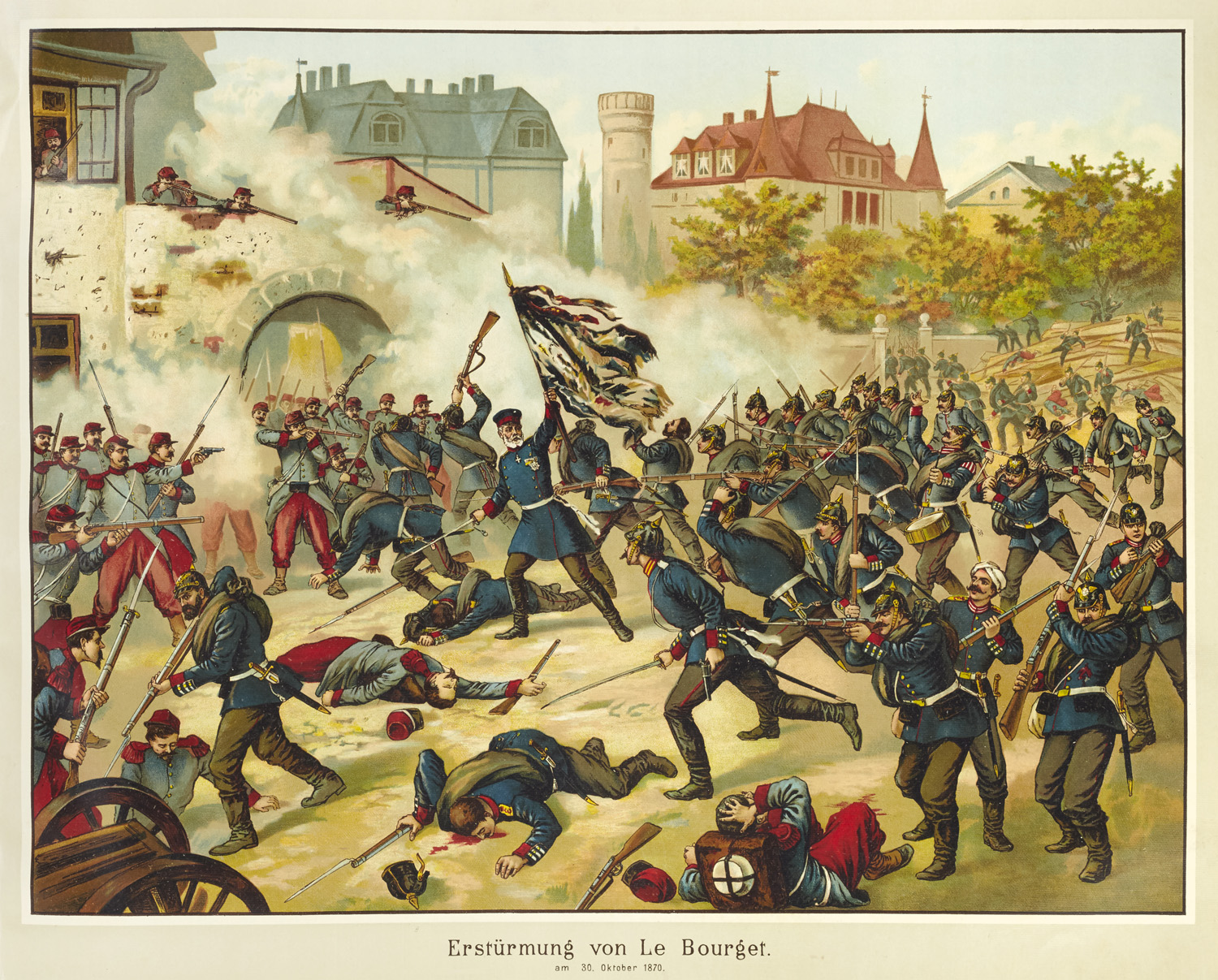 'WIR DEUTSCHEN FÜRCHTEN GOTT UND SONST NICHTS AUF DER WELT!'STRIKING CHROMOLITHOGRAPHIC PLATES DITTRICH, Max, and Max HENZE, artist.
Der Deutsch-Französische Krieg 1870 und 1871. Gedenk-Blätter in Wort und Bild an die Ehrentage der deutschen Nation.
Fortieth edition and 25th anniversary 'Jubel-Ausgabe'. This lavishly-illustrated account of the Franco-Prussian War was published to commemorate the twenty-fifth anniversary of this conflict that was, in retrospect, a harbinger of the political and military turmoil of the following century: 'the kingdom of Prussia and her German allies totally destroyed the military power of Imperial France. For nearly eighty years the defeated nation had given the law in military matters to Europe, whereas the victor, ten years earlier, had been the least of the continent's major military powers. Within a month Prussia established a military pre-eminence and a political hegemony which made the unification of Germany under her leadership a matter of course, and which only an alliance embracing nearly every major power in the world was to wrest from her half a century later' (M. Howard, The Franco-Prussian War (London: 1961), p. 1).