BARTHOLIN, Albert (1620-1663),
and
Copenhagen, Matthias Godicchen for Peter Haubold, 1666.
8vo., ff. [6], pp. 150, + single leaf, Typographus lectori; an excellent copy in old vellum-backed boards.


£1600

Approximately:
US $2002
€1789
First edition of the first Danish national bibliography, edited posthumously by the author's famous brother, Thomas Bartholin. The book is a remarkable record of Danish literature from its early days to the middle of the 17th century. The Bartholins list over 500 authors and more than 1000 different titles.

The Bartholins, known primarily for their contributions to anatomy, include Kaspar senior, his sons Thomas and Albert, and Thomas' own son, Kaspar. The most famous of these is Thomas, who is known as the one who discovered the lymphatic system. Thomas was also a literary scholar. When his younger brother Albert died at forty-three before finishing his bibliography of Danish writers, Thomas took over the project and supervised publication.

This is a presentation copy from Thomas Bartholin, with inscription on title (cut into at outer edge) reading 'Ludovici B[…]. Dono D[edit]. T Barth. 1666'. Booklabel of Bent Juel-Jensen.

Breslauer and Folter, no.64
You may also be interested in...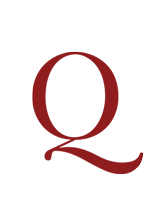 EUCHERIUS, Johannes (pseud.).
Gratiarum actio. Wirtembergensibus et Tubingensibus verbi ministris; qui censuris Patriarche Constantinopolitani adversus Confessionem Augustanam scriptis... Additus libellus D. Augustini de ebrietate cavenda iisdem dicatus.
Very rare early imprint from Poznań, one of the oldest and most important cities in Poland, a Catholic stronghold. There Johann Wolrab, Nikolaus' eldest son, founded the second city printing press in 1579. Gratiarum actio had first appeared in 1584 in two productions printed in Krakow and Poznań, both amounting to four pages. All these three imprints are extremely rare. The text of the Gratiarum actio is followed by St. Augustine's and St Ambrose's tracts on temperance.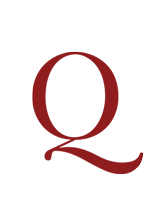 DE NETHERLANDS [DENSON, R.].
A new Travellers Companion through de [sic] Netherlands containing, a bref Account of all what is worth to be taken Notice on by a Stranger. With occasional Remarks on the State of their Trade, Forces, Revenues and Manners. Together with Directions relating to the Manner and Expences of travelling from one place to another likewise the different Ways, to Antwerpe, Bruxels, Paris, Francfort, Hanover, Aix la Chapelle, Spaw, &c.
First edition. The author, intending to spend the rest of his days in the United Provinces and at a loss for want of an exact description of each town and a guide to show how to travel from one to another, took delight in seeking out this information and in writing these sheets for the use of his countrymen. Despite the curious (printer's) English of the title-page and throughout, the text is fluent and clearly written by a native speaker.