BARTHOLIN, Albert (1620-1663),
and
Copenhagen, Matthias Godicchen for Peter Haubold, 1666.
8vo., ff. [6], pp. 150, + single leaf, Typographus lectori; an excellent copy in old vellum-backed boards.


£1600

Approximately:
US $2103
€1899
First edition of the first Danish national bibliography, edited posthumously by the author's famous brother, Thomas Bartholin. The book is a remarkable record of Danish literature from its early days to the middle of the 17th century. The Bartholins list over 500 authors and more than 1000 different titles.

The Bartholins, known primarily for their contributions to anatomy, include Kaspar senior, his sons Thomas and Albert, and Thomas' own son, Kaspar. The most famous of these is Thomas, who is known as the one who discovered the lymphatic system. Thomas was also a literary scholar. When his younger brother Albert died at forty-three before finishing his bibliography of Danish writers, Thomas took over the project and supervised publication.

This is a presentation copy from Thomas Bartholin, with inscription on title (cut into at outer edge) reading 'Ludovici B[…]. Dono D[edit]. T Barth. 1666'. Booklabel of Bent Juel-Jensen.

Breslauer and Folter, no.64
You may also be interested in...
GETTING INTO A STORM WITH STURM PAPPUS, Johannes.
Defensiones duae, quibus D. Ioannis Sturmii rectoris Antipappis duobus respondetur, Maiori, & Epitomico. De charitate, et condemnatione Christiana, secunda. De libro concordiae, et de confessione ecclesiae Argentinensis, tertia.
Rare first edition of Pappus's most important work in his pamphlet war with Johannes Sturm over the Lutheran Formula of Concord and its imposition in Strasburg. Pappus (1549-1610) studied in Tübingen and Basel before becoming professor of Hebrew and then of history at Strasburg. In 1578 he was appointed professor of theology and pastor of Strasburg minster. His advocacy for the Lutheran confession over the Tetrapolitan brought him into a long-running conflict with Johannes Sturm (1507-89), beginning with Sturm's 1578 Antipappus to which the Defensiones duae was Pappus's reply. The dispute ended in 1581 when Pappus succeeded as head of the church in Strasburg after the death of Johann Marbach and promptly suppressed the remnants of Reformed practice and enforced Lutheranism.
 
VD16 P327. Rare: Worldcat records only three copies in the UK and the US (Oxford, Harvard, Luther Seminary).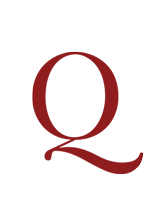 VIEWS OF GENEVA SPON, [Jacob].
The History of the City and State of Geneva, from its first Foundation to this present Time. Faithfully collected from several Manuscripts of Jacobus Gothofredus, Monsieur Chorier, and Others. By Isaac (sic) Spon ...
First edition in English of a work first published in French in 1680. The attribution here to 'Isaac' Spon apparently comes from a misinterpretation of 'Jac[ques]' on the title-page of the French original.