BARTHOLIN, Albert (1620-1663),
and
Copenhagen, Matthias Godicchen for Peter Haubold, 1666.
8vo., ff. [6], pp. 150, + single leaf, Typographus lectori; an excellent copy in old vellum-backed boards.


£1600

Approximately:
US $2048
€1819
First edition of the first Danish national bibliography, edited posthumously by the author's famous brother, Thomas Bartholin. The book is a remarkable record of Danish literature from its early days to the middle of the 17th century. The Bartholins list over 500 authors and more than 1000 different titles.

The Bartholins, known primarily for their contributions to anatomy, include Kaspar senior, his sons Thomas and Albert, and Thomas' own son, Kaspar. The most famous of these is Thomas, who is known as the one who discovered the lymphatic system. Thomas was also a literary scholar. When his younger brother Albert died at forty-three before finishing his bibliography of Danish writers, Thomas took over the project and supervised publication.

This is a presentation copy from Thomas Bartholin, with inscription on title (cut into at outer edge) reading 'Ludovici B[…]. Dono D[edit]. T Barth. 1666'. Booklabel of Bent Juel-Jensen.

Breslauer and Folter, no.64
You may also be interested in...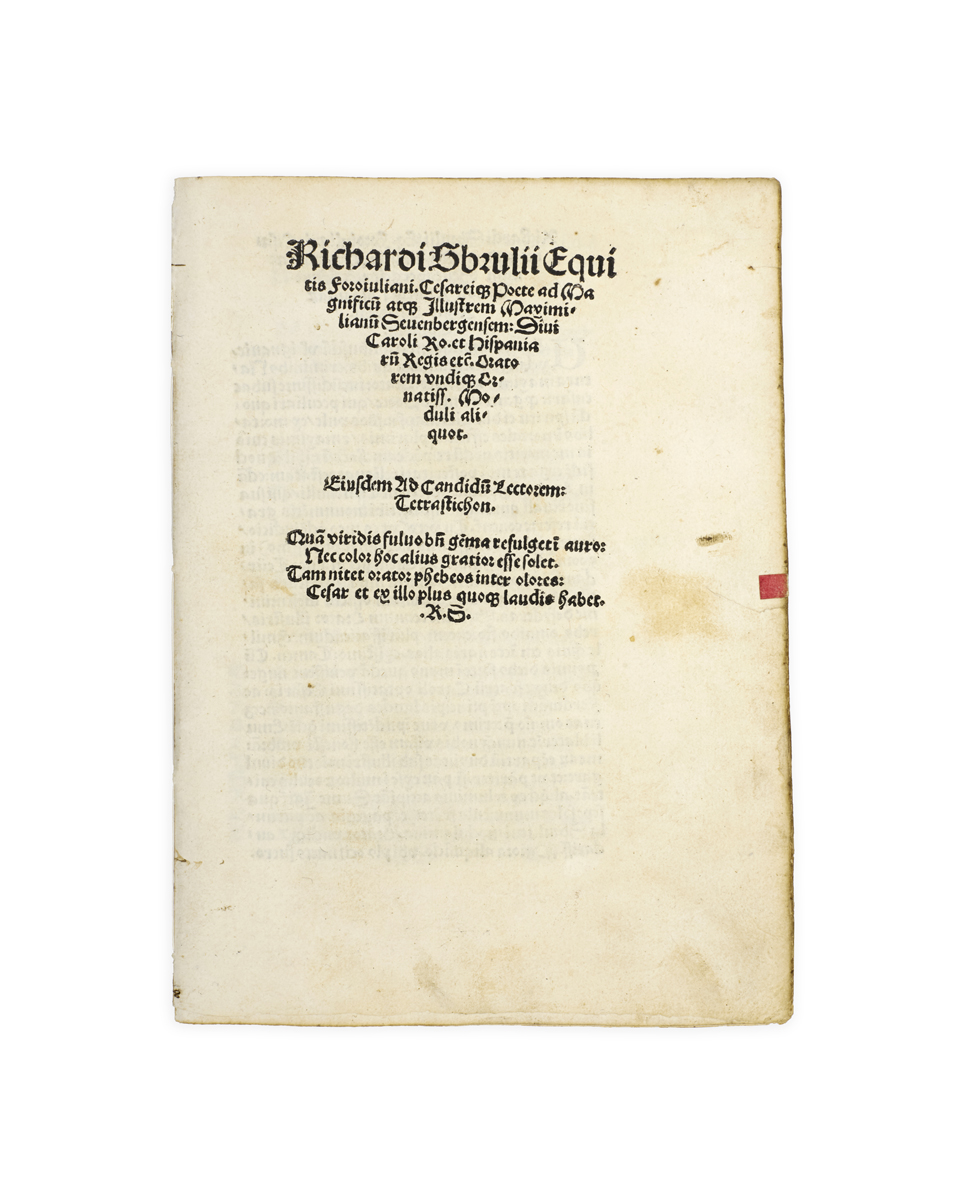 ACROSTIC POEMS HONOURING THE NEW HOLY ROMAN EMPEROR SBRUGLIO, Riccardo.
Richardi Sbrulii equitis Foroiuliani Cesareiq[ue] poete ad magnificu[m] atq[ue] illustrem Maximilianu[m] Seuenbergensem: Divi Caroli Ro. et Hispaniaru[m] regis etc. oratorem undique ornatiss. moduli aliquot. Eiusdem ad candidu[m] lectorem: Tetrastichon.
First, very rare, edition, of Sbruglio's Latin poems addressed to Maximilianus Transylvanus, published in the year that Charles V became Holy Roman Emperor. A native of Cividale in northern Italy, Sbruglio (c. 1480 – after 1525) studied and taught at Wittenberg (where the rector compared him to Ovid), Frankfurt, Cologne, and Ingolstadt, before being appointed poet and historiographer to the Emperor Maximilian I. 'Wherever he went he produced verses in honour of local princes and dignitaries. Reaction to them was mixed: Mutianus, Eobanus Hessus, Hermannus Buschius and Hutten were critical of Sbruglio and his talent but Erasmus, Zasius, Bonifacius Amerbach, Pirckheimer, and Vadianus showed appreciation' (Contemporaries of Erasmus III p. 211). Erasmus made Sbruglio one of the speakers in his colloquy Convivium poeticum (1523). Maximilianus Transylvanus (c. 1490-1538) was personal secretary to the Emperor Charles V and produced the earliest published account of Magellan's circumnavigation of the world.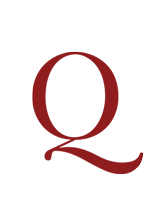 REVIEWED BY MARY WOLLSTONECRAFT PICKERING, Amelia.
The Sorrows of Werter: a Poem …
First edition. Amelia Pickering's 'melancholy, contemplative poem' (Todd) was one of a spate of works in English and German founded on Goethe's novel, including poems by Charlotte Smith and Mary Robinson, both subscribers here. Pickering 'gives to Charlotte a voice, if rather weakly moralistic, and to Werter suffering which is acute, credible and unhysterical' (Feminist Companion citing 'The Sorrows of Young Charlotte: Werter's English Sisters', Goethe Yearbook, 1986).