BARTHOLIN, Albert (1620-1663),
and
Copenhagen, Matthias Godicchen for Peter Haubold, 1666.
8vo., ff. [6], pp. 150, + single leaf, Typographus lectori; an excellent copy in old vellum-backed boards.


£1600

Approximately:
US $2094
€1897
First edition of the first Danish national bibliography, edited posthumously by the author's famous brother, Thomas Bartholin. The book is a remarkable record of Danish literature from its early days to the middle of the 17th century. The Bartholins list over 500 authors and more than 1000 different titles.

The Bartholins, known primarily for their contributions to anatomy, include Kaspar senior, his sons Thomas and Albert, and Thomas' own son, Kaspar. The most famous of these is Thomas, who is known as the one who discovered the lymphatic system. Thomas was also a literary scholar. When his younger brother Albert died at forty-three before finishing his bibliography of Danish writers, Thomas took over the project and supervised publication.

This is a presentation copy from Thomas Bartholin, with inscription on title (cut into at outer edge) reading 'Ludovici B[…]. Dono D[edit]. T Barth. 1666'. Booklabel of Bent Juel-Jensen.

Breslauer and Folter, no.64
You may also be interested in...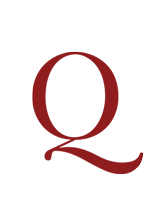 [JACOBUS DE GRUYTRODE, ascribed author.]
Lavacrum conscientie [omnium sacerdotum].
Rare edition of this popular late medieval treatise widely ascribed to the Carthusian monk Jacobus de Gruytrode (c. 1400–1475). Essentially a handbook for priests, with a significant devotional element, it was first published between 1487 and 1489. According to Theodor Petreius, Bibliotheca Cartusiana (Cologne, 1609), the actual author is Johannes Meskirchius (Messkirch, d. 1511), a monk at the charterhouse of Güterstein near Stuttgart (for Messkirch see R. Deigendesch, 'Bücher und ihre Schenker – Die Bücherlisten der Kartause Güterstein in Württemberg', in S. Lorenz, ed., Bücher, Bibliotheken und Schriftkultur der Kartäuser. Festgabe zum 65. Geburtstag von Edward Potkowski, Stuttgart 2002, pp. 93–115).
MISSAL,
with readings and music for the feast of St. Clement (23 November); a complete vellum leaf, double columns of 37 lines written in two sizes of an early gothic liturgical script, dark brown ink, ruled lightly with plummet, 2-line initials in red, rubrics, neumes on four-line staves; recovered from a binding and with consequent creasing and staining, but generally in very good condition and entirely legible. 332 x 230 mm (written space 315 x 190 mm)
The final stage in the accurate placement of musical notation was the introduction of 4-line staves, and they came to be used in almost all music books from the thirteenth century onwards. The present fragment is a relatively early example of their use.