BARTLET, John.
Pharmacopoeia hippiatrica, or the Gentleman Farrier's Repository of elegant and approved Remedies for the Diseases of Horses in two Books, containing I. the surgical, II. the medical Part of practical Farriery, with suitable Remarks on the Whole.
Eton, J. Pote for T. Pote, 1764.
8vo, pp. xii, 382, [1], [1 (blank)]; title minimally foxed; a very good copy in contemporary English speckled sheep, borders double-filleted in gilt, spine gilt-ruled in compartments with gilt red morocco lettering-piece in one, endbands sewn on reed cores, sewn two-up and bypass on 5 cords, in a recent brown cloth clamshell box with silver-gilt label to spine; a little rubbed, end-caps and tail-band lost, joints subtly reinforced with tissue; eighteenth-century armorial bookplate of William Constable to upper pastedown, twentieth-century bookseller's label of C.E. Rappaport, Rome.
£850

Approximately:
US $1177
€979
Added to your basket:
Pharmacopoeia hippiatrica, or the Gentleman Farrier's Repository of elegant and approved Remedies for the Diseases of Horses in two Books, containing I. the surgical, II. the medical Part of practical Farriery, with suitable Remarks on the Whole.
First edition, published at Eton. A surgeon rather than a farrier, John Bartlet (c. 1716-1772) intended his work as a successor to and revision of Gibson's: 'Mr. Gibson's dispensatory published thirty years ago, is too prolix, and not managed with due accuracy and precision. Virtues are there ascribed to medicines, which have no foundation in fact, and foreign matter is so interwoven, as if the book was intended, to be recommended by its bulk.' The work is of particular interest for its inventory of recommended equipment for 'The Gentleman Farrier's Elaboratory' and for its glossary of terms used in mid-eighteenth-century farriery.

The son of a bookseller at Eton College, the author had his work published by his brother-in-law, Joseph Pote, who had taken over Bartlet's father's business around 1729. Though less printed than his Gentleman's Farriery, the Repository was well received, reaching its third edition in 1773 with three pirated Dublin versions and an American edition following in 1775.

ESTC T88024; Dingley 39; not in Mellon.
You may also be interested in...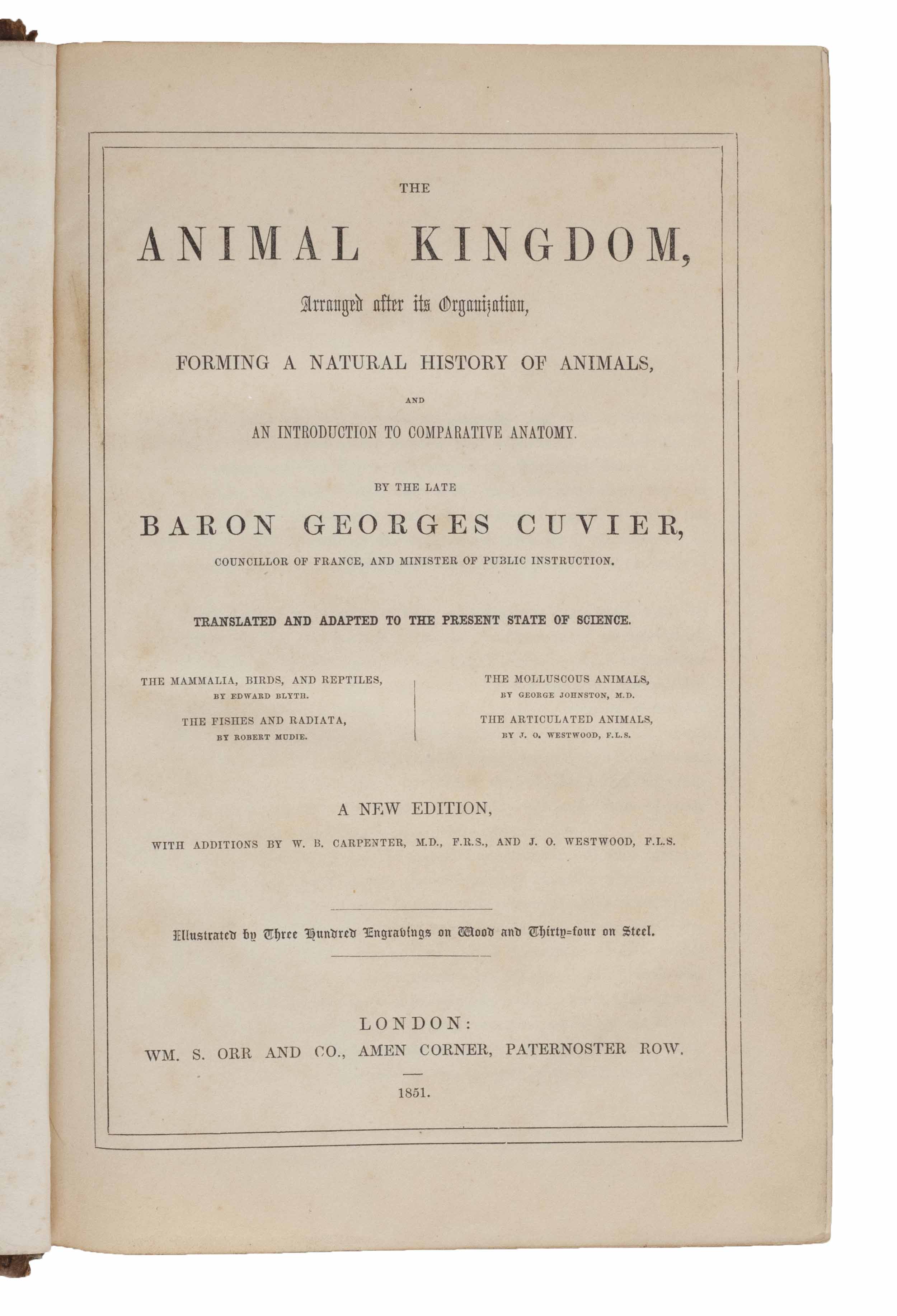 CUVIER, Georges, and Edward BLYTH (editor).
The animal Kingdom, arranged after its Organization, forming a natural History of Animals, and an Introduction to comparative Anatomy … translated and adapted to the present State of Science … a new Edition, with Additions … illustrated by three hundred Engravings on Wood and thirty-four on Steel. London, William S.
Third Blyth edition of Cuvier's Règne animal. A seminal work of natural history and comparative anatomy, the Règne animal was first published in December 1816 and translated into English in parts issued from 1824 to 1835. The work was edited and enlarged in 1840 by the zoologist Edward Blyth (1810 – 1873), with essays by Mudie, Johnston, and Westwood.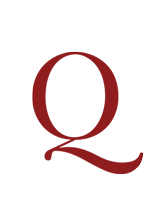 FIRST BOOK ABOUT HORSES PRINTED IN MARYLAND MARKHAM, 'J.' [Gervase], G. JEFFERIES, 'and Discreet INDIANS', [and John MILLIS (editor)].
The Citizen and Countryman's experienced Farrier, containing: I. the most best approved Method of Ordering, Dieting, Exercising, Purginng, Scowring, and Cleansing of Horses, also choice Restoratives to chear the Heart, procure an Appetite, and to clear the Lungs and Pipes, so as to strengthen Wind, and give large Breath to the Running or Race-Horse; II. a certain sure Method to know the true State of any Horse's Body, as to Sickness or Health; III. the true Shape of a Horse explained, with choice directions for Buying; IV. an experienced and approved Method for Raising of Horses, as to Ordering, Keeping, &c., also Mares, Colts, and Stallions; V. a sure and certain Rule to know the Age of any Horse, from one Year to ten, with good Observations as he further advances in Years; VI. The best and experienced Way of Keeping the common Hackney, or Hunting Horse, so as to keep him lively, cheerful, free from Colds, Strains, Windgalls, and gross Humours; VII. an approved Method of Purging, Bleeding, and Feeding Cattle, with choice approved Receipts for the Diseases they are incident to, with Signs to know the Disease, and Directions for the Use of Medicines; to all which is added a valuable and fine Collection of the surest and best Receipts in the known World for the Cure of all Maladies and Distempers that are incident to Horses of what Kind soever, with Directions to know what is the ailment, or Diseases.
First Baltimore (second American) edition, revised from Markham's works for use in the United States. When first published in colonial-era Delaware, at Wilmington in 1764, the text was the first book on the selection, care, and racing of horse to be printed in America; this second edition is the first since the Revolutionary War, and the first book on horses printed in Maryland. Though derived from Markham's treatises of the late sixteenth and early seventeenth centuries, the text is much augmented by its editor, John Millis, with information from George Jefferies, a farrier in Bradford Township, and advice suitable for frontier conditions in America.