BATTY, Robert.
Campaign of the Left Wing of the Allied Army, in the western Pyrenees and south of France, in the years 1813–14; under Field-Marshal The Marquess of Wellington. Illustrated by a detailed plan of the operations, and numerous plates of mountain and river scenery.
London, John Murray, 1823.
4to, pp. xix, 185, [1], [2, advertisements], with an engraved frontispiece, 24 plates and a folding map (torn at hinge and repaired on verso); some foxing or spotting of plates (mostly light and confined to margins), a few isolated spots elsewhere and some occasional off-setting from plates; mid twentieth-century dark green roan-backed boards; slightly rubbed, lower joint cracked, upper cover detached; from the library of Ian Robertson (1928–2020).
£1250

Approximately:
US $1666
€1477
Added to your basket:
Campaign of the Left Wing of the Allied Army, in the western Pyrenees and south of France, in the years 1813–14; under Field-Marshal The Marquess of Wellington. Illustrated by a detailed plan of the operations, and numerous plates of mountain and river scenery.
First edition; very scarce. Robert Batty (1789–1848) was the son of the obstetric physician and amateur artist Dr Robert Batty (1762–1849; see Oxford DNB). 'After attending school in Kirkby Lonsdale, Westmorland, and in London, at the age of fifteen he travelled to Italy with his cousin, Henry Bickersteth (later Lord Langdale), where he "had the opportunity of cultivating a taste for art, which belonged to his family". He studied at Caius College, Cambridge (admitted March 1808), obtaining an MB in 1813, but did not practise medicine. Instead, having become an ensign in the 1st (Grenadier) guards on 14 January 1813, Batty served with its 1st battalion towards the end of the Peninsular War, notably at the blockade of Bayonne, before embarking for England from Bordeaux on 23 July 1814 . . . . Among artists of the English school, Samuel Redgrave concluded that "his industry was great, his works carefully and truthfully drawn, his architecture correct in its proportions and outlines, and his merits as a topographical draughtsman deserve recognition" ' (Oxford DNB). Batty subsequently served at Quatre Bras and at Waterloo, and published A sketch of the late campaign in the Netherlands (1815).

'The author of the following narrative determined . . . from the first moment of his joining the Left Wing of the Peninsular Army, as an Ensign in the Third Battalion of the First Foot Guards, to make notes of every occurrence in the order in which they took place; and to employ all his leisure moments, which it will be seen could not have been many, in making military surveys trigonometrically of such portions of the country as were accessible; and also in taking sketches of the most remarkable scenery . . . . Unless such individual details be collected, the whole story of the Peninsular Campaign cannot be thoroughly understood, nor impartially related, by future historians' (preface, pp. viii–ix).

The plates depict 'The Guards entering France, 7th October, 1813'; 'Entrance to the Harbour of Passages'; 'Irun'; 'The Crown Mountain, from the Heights of St. Marzial'; 'Fontarabia'; 'Street in Fontarabia'; 'Fontarabia and the Mountain of Jaysquibel, from Andaye'; 'Spaniards attacking the French on the Heights of Mandalle'; 'Spaniards skirmishing at Buriatou'; 'Camp of the Allies near Urogne'; 'Banks of the Bidassoa, three miles above Irun'; 'Ford across the Bidassoa, at Endarlacha, five miles above Irun'; 'Banks of the Bidassoa, near the Ford at Endarlacha'; 'The Bidassoa, from the Road to Bera'; 'Mont La Rhune, from a Spanish Outpost on Mandalle'; 'Saint Jean de Luz, from Ciboure'; 'The Quay at St. Jean de Luz'; 'Hôtel de Ville, Saint Jean de Luz'; 'Fort Socoa'; 'Bridge of Vessels across the Adour, below Bayonne'; 'Bayonne, from Saint Etienne'; 'The Adour, above Bayonne, from the Château d'Arraunce'; 'Bayonne Cathedral'; 'Post-house at Laharie, in the Pays des Landes'; and 'The Garonne, near Bourdeaux [sic]'.

Alberich 765; Palau 25606.
You may also be interested in...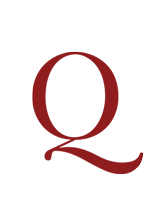 CERVANTES SAAVEDRA, Miguel de (Charles JARVIS, translator).
Don Quixote de La Mancha . . . Embellished with twenty-four highly finished engravings, from drawings designed expressly for this edition.
First edition with these plates, which are after drawings by the Scottish aquatint engraver and painter John Heaviside Clark (c. 1771–1863). 'They are well conceived and executed. The series, which was engraved for colouring, and is generally, but not always, found coloured, is now difficult to procure' (Ashbee). 'Río y Rico, excessively critic, considers these illustrations as very bad. For Givanel, they are revolutionary, a new and humorous way of understanding Cervantes' novel' (Cushing Memorial Library Cervantes Collection, online).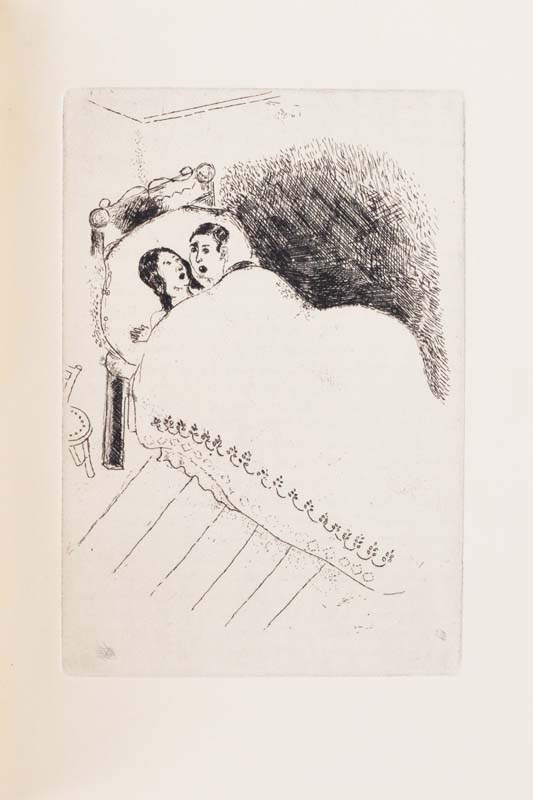 CHAGALL'S POIGNANT STORY OF MANY YOUNG WOMEN'S MISERY CHAGALL, Marc, and Marcel ARLAND.
Maternité. Récit orné de cinq gravures hors texte de Marc Chagall.
An exceptionally fine hors commerce copy of the first book published with a series of original images by Chagall. His early, fine etchings interpreting 'La Honte', 'La Naissance', 'La Rixe', 'Couple au lit' and 'La Visite par la fenêtre' transform the artifact: they constitute 'more a complement to the text than illustrations' (Sorlier). The edition run was 960 copies, of which 765 were printed on Lafuma de Voiron paper.