BAUDEAU, Nicolas, Abbé.
Eclaircissements demandés à M. N**, sur les Principes Economiques, & sur ses projets de législation; au nom des Propriétaires fonciers & des Cultivateurs François.
[Paris,] 1775.
Two works in one vol., 8vo, pp. x, 306; [3]–29, [1] blank (including the half-title), as in the Kress copy; good copies, both with generous margins, in a contemporary binding of full mottled calf, corners a little worn, headcap chipped, marbled endpapers, red edges, spine stamped gilt in compartments, with a gilt morocco lettering-piece.
£3000

Approximately:
US $4217
€3432
I: Rare first separate edition, first published in the Nouvelles Ephémérides, volume V, 1775, 'extrait des nouvelles éphémérides économiques' printed on verso of the cancel title. Daire considers this work to be the finest polemic of the Physiocratic school. Written following the publication of Necker's Sur la législation et le commerce des grains (1775), Baudeau here presents, in magnificent style, the arguments of the Physiocrats against Necker's theories.

Einaudi 344; Goldsmiths' 11256; Higgs 6259; INED 276; Kress 7071; see Daire, Physiocrates (1846), pp. lxvii and 648.

II: First edition: 'Éloge de la liberté, énumération de ses avantages'. Although the pamphlet carries the date 1774, it was evidentally not printed until the following year. The final page bears the text: 'Lu & approuvé, ce 25 Avril 1775 … permis d'imprimer, ce 26 Avril 1775'.

Goldsmiths' 11258; Higgs 5971; Hildenfinger, p. 15; INED 1171 bis; Kress 7003; not in Einaudi.
You may also be interested in...
ART DECO BINDING [CANAPE and CORRIEZ]. RÉGNIER, Henri de.
La Sandale Ailée.
Limited edition, Comte Foy's copy, number 35 of 125 copies produced for the members of the Société of this compendium of free verse by the Mallarmé-circle symbolist poet Henri de Régnier, attractively illustrated with reproductions of watercolours by noted French artist Antoine Calbet.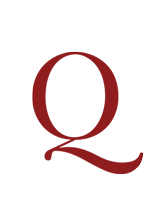 THE RATES OF MERCHANDISE,
That is to say, the Subsidy of Tonnage, Subsidy of Poundage, and the Subsidy of Woollen Clothes or Old-Drapery, as they are rated and agreed on by the Commons House of Parliament …
Printed descriptions of the import duties on wine and merchandise appeared in England as early as 1545. This later edition is one of the first editions after the lifetime of Charles I, who levied the duties without the authority of parliament. Printed at the instigation of the House of Commons, it was intended to be issued with Public General Acts of 1660 12 Cha.II.c.4. and was also issued as part of An exact Collection of all such Acts (1660). Hundreds of goods and their taxes are listed alphabetically and give a good survey of the English foreign trade.