FIRST APPEARANCE OF THREE POEMS BY BAUDELAIRE
[BAUDELAIRE, Charles.]
Hommage à C. F. Denecourt. Fontainebleau. Paysages – Légendes – Souvenirs – Fantaisies.
Paris, Librairie de L. Hachette & Co., 1855.
8vo, pp. [iv], 368; a few minor spots and stains, but a very good copy, uncut in the original printed wrappers, small tear to head of spine; in a folding cloth box.
£750

Approximately:
US $1030
€878
Added to your basket:
Hommage à C. F. Denecourt. Fontainebleau. Paysages – Légendes – Souvenirs – Fantaisies.
First edition of this anthology compiled by Fernand Desnoyers and Auguste Luchet, published in honour of the self-appointed keeper of the forest of Fontainebleau, Claude-François Denecourt. It includes texts by Asselineau, Banville, Baudelaire, Béranger, Brizeux, Champfleury, Dupont, Gautier, Hugo, Janin, Lamartine, Monselet, Murger, Musset, Nerval, Sand, and others.

The anthology includes four early poems by Baudelaire, two in verse and two prose poems, preceded by an introductory letter from Baudelaire to Fernand Desnoyer discussing poetry and nature. The two poems in verse were later incorporated into Les Fleurs du Mal (1857): 'Le Crépuscule du soir' (first published in 1852 in 'La Semaine théâtrale) and 'Le Crépuscule du matin' which appears here for the first time. The prose poems, 'Le Crépuscule du soir' and 'La Solitude' are both first appearances, and were later incorporated into Le Spleen de Paris (1869), with substantial variations. These are the first of Baudelaire's prose poems to be published, and it is one of the few instances where the poet publishes verse and prose poems side by side.
You may also be interested in...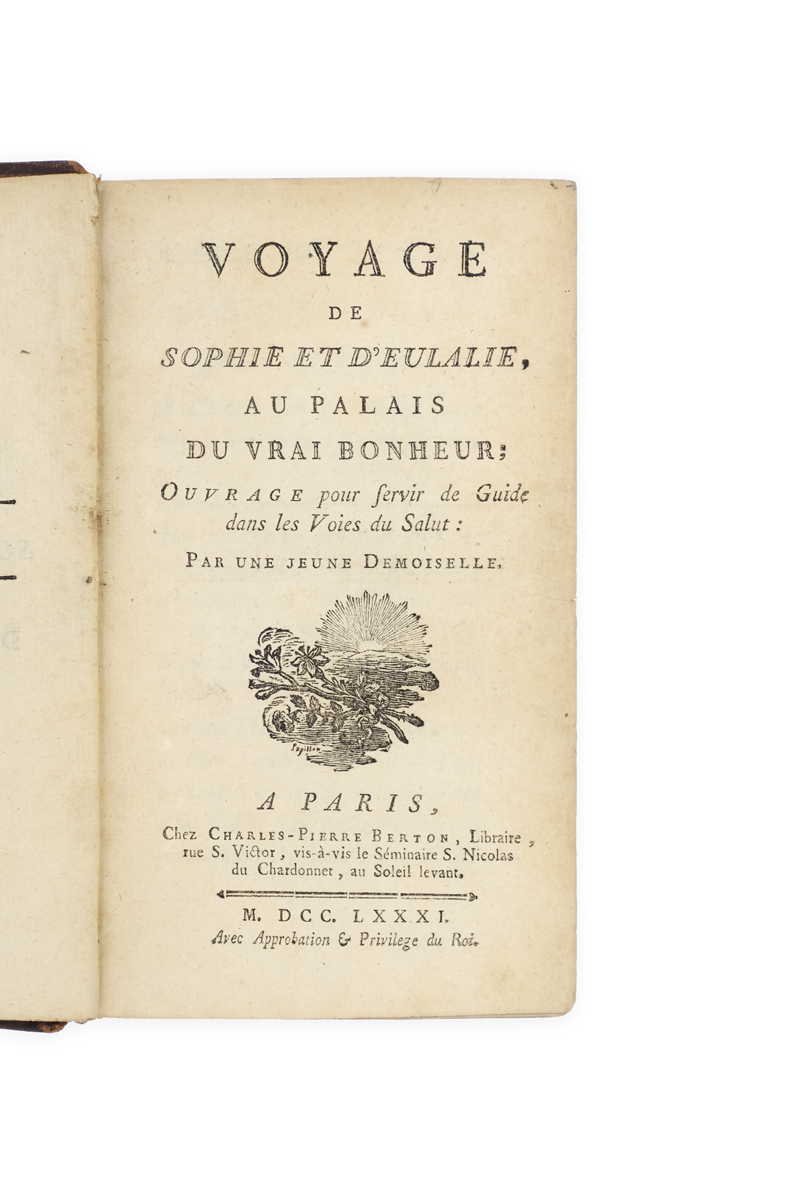 [LOQUET, Marie-Françoise].
Voyage de Sophie et d'Eulalie, au Palais du vrai bonheur; ouvrage pour servir de guide dans les voies du salut: par une jeune demoiselle.
First edition of this rare utopian voyage written by a woman for a readership of women.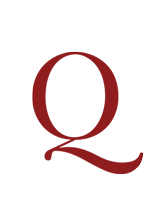 CHTETS-DEKLAMATOR.
Chtets-deklamator. Khudozhestvennyi sbornik stikhotvorenii razskazov i monologov dlia chteniia v divertismentakh, na dramaticheskikh kursakh, literaturnykh vecherakh i t. p. I. Declamatorium [in Roman type]: proza i stikhi. II. Satira i iumor. S portretami pisatelei i artistov Mosk. khudozh. i Imperatorskikh teatrov. Izdanie vtoroe. Tom vtoroi [The Reciter. An artistic collection of poetry, tales, and monologues for reading at entertainments, drama courses, literary evenings etc. I. Declamatorium: prose and verse. II. Satire and humour. With portraits of the writers and artists of the Moscow Art and Imperial Theatres. Second edition. Volume II].
Ivan and Fyodor Samonenko's hugely popular series . There were at least 12 editions before the Revolution, highlighting Russia's passion for performance at the time. The first volume, containing lyric poetry and humorous verse, had appeared in 1902. A second volume, in 1905, of which this is the second edition, expanded by over 150 pages, added prose. Further volumes came out in 1908 (verse and prose), 1909 (contemporary poetry, including from America and Europe), and 1916 (humour and satire).