BAYNARD, James B.
The Rector of Oxbury. A Novel ...
London: Samuel Tinsley ... 1877.
3 vols., 8vo., volume II lacks the advertisements and catalogue described by Wolff; original lilac blue cloth, a bit soiled, covers decorated in blind, gilt-lettered spines, front hinge of volume I cracked, but a good copy.
£350

Approximately:
US $489
€399
First edition. The Anglican rector of Oxbury innocently befriends the new minister of the local non-conformist chapel, who soon finds that any association with the established church arouses the distrust of his own congregation. Marriage to an Anglican girl makes matters worse, and several of his parishoners plot to bring about his downfall. Wolff 352 (in red-brown cloth). Rare; not in NUC and Supplement; Texas only on OCLC.
You may also be interested in...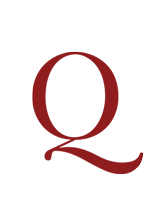 SIGNED BY GASS GASS, William H.
Omensetter's Luck – A Novel.
First edition. An excellent copy of the first novel by the most philosophically literate author of fiction in the post-war era.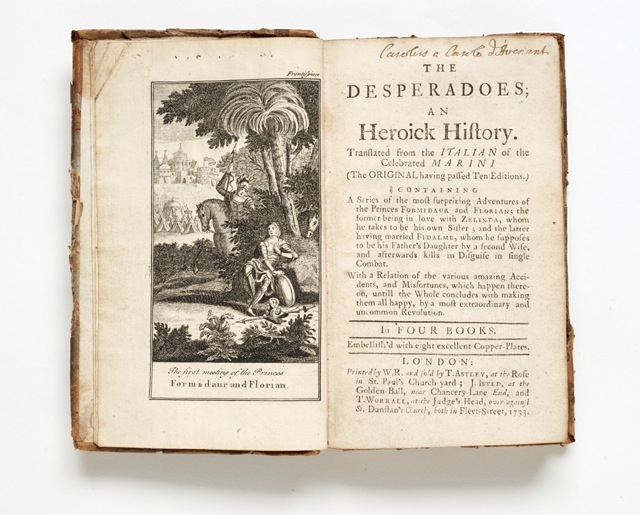 MARINI, Giovanni Ambrogio.
The Desperadoes; an heroick History. Translated from the Italian of the celebrated Marini (the Original having passed ten Editions.) Containing a Series of the most surprizing Adventures of the Princes Formidaur and Florian … In four Books. Embellish'd with eight excellent Copper-Plates.
First and only edition in English of Le gare de' disperati (1644), the second of three romances by Marini (1596-1668). Inevitably, 'It was necessary to omit many Things that were contrary to our Morals; to Decency, and to the Purity of the English Tongue …'. But the general scheme of events is the same as the original, and is outlined on the title-page: 'A Series of the most surprizing Adventures of the Princes Formidaur and Florian; the former being in love with Zelinda, whom he takes to be his own Sister; and the latter having married Fidalme, who he supposes to be his father's Daughter by a second Wife, and afterwards kills in Disguise in single Combat. With a Relation of the various amazing Accidents, and Misfortunes, which happen thereon, until the Whole concludes with making them all happy, by a most extraordinary and uncommon Revolution.'