ORIENTAL CAUTIONARY TALE
BEAUHARNOIS, Félicité (pseudonym?).
Zoraïm, ou les aventures d'un musulman; traduit de l'Anglois, par la c. Félicité Beauharnois, auteur de la Dot de Suzette.
Paris, chez la cit. Dhotel, libraire, an VIIme [1799].
12mo, pp. 150; with engraved frontispiece; first quire, including frontispiece, loose, occasional light marks; overall a good uncut copy in contemporary marbled wrappers (leaves from bookseller's catalogue used as pastedowns); spine perished, some rubbing to covers, remains of paper label to covers.
£750

Approximately:
US $919
€871
Added to your basket:
Zoraïm, ou les aventures d'un musulman; traduit de l'Anglois, par la c. Félicité Beauharnois, auteur de la Dot de Suzette.
Very rare (only one copy traced) cautionary tale against ambition and vengeance, set in the Ottoman world, and penned during the French Revolution.

The action takes place during the reign of the 15th-century Ottoman Sultan Mehmed II, known as the Conqueror. The eponymous hero, Zoraim, is the son of one of Mehmed's most trusted officers, Ibrahim, and follows his father into the sultan's service. But Zoraim's happiness is quickly blighted by his own ruthless ambition and by that of those around him: his beautiful but scheming wife Ozaime seduces his best friend Nadir leading to the death of both, while Zoraim is forced to flee to Damascus after betraying Mehmed for his own advancement. Here his father Ibrahim attempts to turn him towards virtue, but Zoraim's ambition drives him into the service of Mehmed's son Selim. When Selim is defeated, Ibrahim is forced into exile and Zoraim, having lost everything, sets off to find him. Wandering near Mount Lebanon, Zoraim stumbles upon a young woman being attacked, and kills her assailants. Ozelie, as she is called, introduces her saviour to her father, a Christian Frenchman named Solignan, who after long years of service in the navy and enslavement in Alexandria, has found peace with his daughter in an isolated hut. Once reunited with his father, Zoraim and Ozelie are married, in spite of their different religious faiths, with Zoraim concluding that only virtue and nature bring happiness, not ambition. The frontispiece depicts the couple's first encounter, with Ozelie's assailants lying dead beside them, and her father in the background.

While the title claims that the tale was translated from the English, we have been unable to find a corresponding work on ESTC, and it is likely this statement is a conceit. Neither have we been able to trace a Félicité Beauharnois, which appears to be a pseudonym. La Dot de Suzette is a novel by the gay writer and secret agent Joseph Fiévée (1767-1839) which appeared anonymously in 1798; Fiévée is thus a candidate for Zoraim's authorship. The Parisian publisher, citoyenne Dhôtel, was active between 1798 and 1804.

Not on OCLC, CCfr, or Library Hub. KvK finds only one copy, at the Biblioteca comunale Domenico Fava.
You may also be interested in...
ST MICHAEL OVERSEES LEGAL THESES [LAW.]
Patrui optimi patrono. Theses utriusque juris. Ex materia sortito ducta ... Has theses ex utroque jure ... praeside cl. v. D. Philippo Lalourcey, J.U.D. consult. facult. Paris. aggregato ... tueri conabitur [blank left for name] die Lunae 14 Februarii, anno Dom. 1757 ab undecima ad primam. Aderunt cum jure sufragii sorte ducti clar. D.D. Aleaume, Desfévres, J. Girard, Boyer, Lalourcey, Deferriere. Parisiis, in antiquo juris auditorio. Pro baccalaureatu.
An unrecorded broadside detailing nine theses in canon law and nine in civil law defended at the law faculty in Paris on 14 February 1757 for the degree of Bachelor of Laws, with a remarkable headpiece depicting St Michael.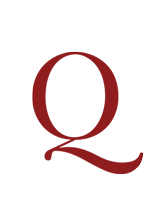 SWIFT, Jonathan (attr.).
The Life and genuine Character of Doctor Swift. Written by Himself.
First edition. Authorship of this fine poem has long been debated. It was explicitly repudiated by Swift himself, though it has much in common with Verses on the Death of Doctor Swift and Faulkner printed it as genuine in 1746.