BEAUMONT, Francis, and John FLETCHER.
The Tragedy of Thierry King of France, and his Brother Theodoret. As it was diverse Times acted at the Blacke-Friers, by the Kings Majesties Servants. Written by Fracis [sic] Beamont [sic] and John Fletcher [bracket] Gent.
London, Printed for Humphrey Moseley ... 1649
Small 4to., pp. [42], unnumbered, with the final blank; printed in double columns; a fine copy in recent stiff vellum boards.
£1850

Approximately:
US $2427
€2069
Third edition, a reissue of the second quarto (1648) with the title-page cancelled by a new title and a new conjugate prologue and epilogue leaf. Oddly the prologue had already appeared prefixed to The Noble Gentleman in the Beaumont and Fletcher folio of 1647, and the epilogue at the end of James Shirley's Changes (1632).

The shared authorship and date of Thierry and Theodoret has long been a matter of debate, but there seems to be a consensus that it is mainly by Fletcher, perhaps with the collaboration of Beaumont (which would date it before 1616, probably before 1613), and with revisions by Massinger. The first quarto (1621) did not name an author, the second (1648) assigned it to Fletcher, and this third adds Beaumont, as does the Beaumont and Fletcher folio of 1679.

The plot of this very gothic Jacobean tragedy is adapted from Frankish history of the late-sixth and early-seventh century. Brunhilda (here 'Brunhalt'), the Queen of Austrasia and Burgundy, quarrels with her grandsons Theuderic and Theudebert (here transformed into sons, Thierry, prince of Austrasia, and Theodoret, king of France). When Theodoret reproves his mother for her licentious life style she leaves his court for that of his brother Thierry. Jealous of Thierry's fiancée, the matchless Ordella, she concocts various unsuccessful schemes to ruin their marriage. One of her cowardly minions stabs Theodoret fatally in the back, she attempts to procure the death of Ordella, and finally she poisons Thierry before choking to death herself. Thierry succumbs and Ordella, broken hearted, joins him on his deathbed.

With both brothers dead it is left to their kinsman, the virtuous councillor Martell, to pronounce the final word on the 'mad mother' Brunhalt:

Because
She was borne noble, let that title find her
A private grave, but neither tongue not honour:
And now lead on, they that shall read this story,
Shall find that virtue lives in good, not glory.

Wing F 1353; Greg 368 (b ii).
You may also be interested in...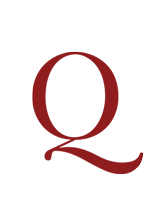 LAMB, Charles.
John Woodvil a Tragedy ... to which are added, Fragments of Burton, the Author of the Anatomy of Melancholy.
First edition. John Woodvil was Charles Lamb's first play (or dramatic poem), regarded by him at one time as his 'finest effort', a 'medley (as I intend it to be a medley) of laughter and tears, prose and verse, and in some places rhyme, songs, wit, pathos, humour, and, if possible, sublimity' (Lamb to Southey, 28 November 1798). He began it in August 1798 and considered it 'finish't' in May 1799, but continued to tinker with it for nearly three years. John Philip Kemble declined it for production at Drury Lane in 1800, and it was never acted.
ELIZABETHAN SONNETS GREVILLE, Fulke, Baron Brooke.
Certaine Learned and Elegant Workes of the Right Honorable Fulke, Lord Brooke, written in his Youth, and familiar Exercise with Sir Philip Sidney ...
First edition. This is the definitive printing of the poems and plays of an attractive minor Elizabethan – the 'Servant to Queen Elizabeth, Councillor to King James, Friend to Sir Philip Sidney' (to quote his epitaph). Like Sidney, Greville never published his poetry in his lifetime; and, apart from a few anthologized poems and a pirated edition of Mustapha, these Workes, though written mainly in the 1570s-1590s, are printed here for the first time.