BEAWES, Wyndham.
A civil, commercial, political, and literary history of Spain and Portugal.
London, R. Faulder (and others), 1793.
Two vols. bound in one, folio, pp. [iv], 590; [iv], 218; a few leaves slightly toned or spotted, but a very good copy; contemporary marbled calf, spine gilt; spine and extremities very rubbed, dig in spine, upper cover becoming detached; from the library of Ian Robertson (1928–2020).
£1200

Approximately:
US $1600
€1418
Added to your basket:
A civil, commercial, political, and literary history of Spain and Portugal.
First edition of a substantial compendium of short dissertations on the history and contemporary state of Spain and Portugal. Summaries of geography, mythic history, numismatics, military orders and the legislature are accompanied by such essays as 'Of the original and modern languages', 'Of the laws of Spain', 'Of the commerce and products of Spain', 'A list of the land and naval forces of the king of Spain', 'Of the state of literature, and men of learning in Spain' (including a five-page bibliography), and 'A description of the Spaniards dress, customs, diversions, marriages, and funerals'.

Wyndham Beawes was British consul at Cádiz and Seville for almost three decades. He was well-known for his Lex mercatoria rediviva: or, the merchant's directory (1754), a standard work which went through several editions in the eighteenth century.

Provenance: the Tory politician Edward Miller Mundy (1750–1822), with bookplate. 'In 1784 Mundy was nominated for Derbyshire as the candidate of the country gentlemen, and returned without a contest. He voted for parliamentary reform, 18 Apr. 1785, but opposed Pitt on Richmond's fortifications plan, 27 Feb. 1786, and on the Regency' (History of Parliament online).

Kress B.2451; Palau 26185. Not in Goldsmiths'. See Robertson, Los curiosos impertinentes (1992) p. 44.
You may also be interested in...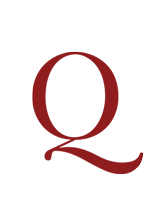 BONE, Sir Muirhead, and Lady Gertrude Helena BONE.
Old Spain.
First edition of this sumptuous production, published soon after the outbreak of the Spanish Civil War, remarkable for the quality and variety of Muirhead Bone's drawings reproduced within it. This is number 56 of 265 copies, and is signed by the artist and by his wife Gertrude, author of the accompanying text, on p. [vii] of volume I. A separate portfolio containing two signed drypoint etchings was issued with each copy, but it is often missing and is not present here.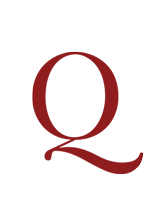 DRINKWATER, John [later John DRINKWATER BETHUNE].
A history of the late siege of Gibraltar. With a description and account of that garrison, from the earliest periods . . . . Fourth edition.
First published in 1785. The present edition prints the text of the corrected second edition (1786). 'In 1777, aged fifteen, Drinkwater [1762–1844] joined as ensign a regiment of volunteers raised in Manchester, at a time of indignant excitement produced by the news of General Burgoyne's surrender at Saratoga. The Manchester regiment or, more properly, the 72nd regiment or Royal Manchester volunteers, was not, however, sent to America, but to Gibraltar. The garrison was besieged in June 1779 by a Franco-Spanish force. Throughout the siege, which lasted until February 1783, Drinkwater kept a careful record of events. Thereafter the 72nd, in which he had become a captain, was ordered home and disbanded. From his memoranda Drinkwater compiled A history of the late siege of Gibraltar . . . dedicated by permission to the king. It went through four editions in four years' (Oxford DNB).