standard text on elements, principles, and chemical processes
BECHER, Johann Joachim.
Institutiones chimicae prodromae, id est ... Oedipus chimicus, obscuriorum terminorum & principiorum chimicorum, mysteria aperiens & resolvens. Opusculum, omnibus medicinae & chimiae studiosis lectu perquàm utile & necessarium.
Amsterdam, Elizeus Weyerstrat, 1664.
12mo, ff. [8, including engraved allegorical frontispiece and one plate], pp.202, [6], [2, blank]; a couple of leaves a little soiled; a few leaves with short horizontal wormtrack, affecting the odd word only; a very good, crisp copy in contemporary calf; minor wear to head and tail of spine and corners.
£2700

Approximately:
US $3782
€3047
first edition (?) becher's oedipus chimicus, printed at about the same time as the frankfurt edition, and dedicated to franz le boë (sylvius), an early champion of descartes, van helmont and harvey. a professor at the universtiy of leiden, le boë founded the first academic chemical laboratory there in 1669.

Written the year before Becher was called to the Bavarian court by the Elector Ferdinand Maria (June 1664), this work deals with the fundamental question of the elements. 'He had little respect for the four Aristotelian elements as they were commonly taught, and he felt that the efforts of Helmont and Boyle to show the elemental nature of water through the growth of vegetable substances were little better ... Similarly, he argued that observations show that the philosophical attributes of the Paracelsian triad have little in common with ordinary salt, sulfur, and mercury, so that they could not really be "principles." He felt that on practical grounds – because of their familiarity – their use might be defended. Nevertheless, in the Oedipus chimicus (1664) Becher suggested that sulfur was analogous to earth, and salt to water, while earth and water, in more subtle form, were mercurial in nature ... [The book] rapidly became a standard text on elements, principles, and chemical processes' (DSB).

Duveen, referring to various bibliographers, some of whom erroneously state the year 1665 for the Amsterdam printing, discusses priority between the Frankfurt and the Amsterdam printings at some length and concludes: 'it may be supposed that the Frankfurt edition is the original and the Amsterdam edition a reimpression "à la sphere."' Most bibliographies list the Amsterdam edition as the first.

The engraved plate depicts an alchemical medal commemorating a divina metamorphosis that took place before Emperor Ferdinand III at Prague, on January 15, 1648.

Duveen p. 55; Ferguson I, p. 87; Krivatsy 982; Wellcome II, p. 125.

S957
You may also be interested in...
CONTEMPORARY ARMORIAL VELLUM MAY, Thomas.
The Reigne of King Henry the Second, written in seaven Bookes. By His Majesties Command.
First edition of a verse history dedicated to Charles I. May's literary career had begun with his translation of Lucan's strongly anti-imperial Pharsalia (1626-7), which also influenced several of his stage tragedies. But his republicanism was muted thereafter, and indeed his Continuation of Lucan (1630) was dedicated to King Charles, who then commissioned May's verse histories of Henry II (1633) and Edward III (1635). 'These poems, while they do not follow an obvious Caroline propaganda purpose, are sympathetic to the dilemmas of royal power' (Oxford DNB). Charles purportedly came to May's defence in 1634 after an altercation at court with the Lord Chamberlain, calling May 'his poet'; but his loyalty was not rewarded, and May sided with Parliament in the 1640s, turning propagandist.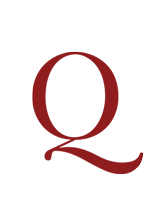 RESCH, Johann Ulrich.
Osiandrische Experiment von Sole, Luna & Mercurio.
Very rare first edition of Resch's account of Osiander's alchemical experiments.