EARLY 19TH CENTURY MS. POEM FROM THE RUSSIAN
BELISHEVA, S. P., translator.
'An die Fantasie, aus dem russischen.' Manuscript on paper of an apparently unrecorded poem in 12 verses of 8 lines each, translated from the Russian into German.
Germany, c. 1830
8vo, 4 pages, containing 12 stanzas of 8 lines each, written in brown ink in German script on one folded sheet of paper, minor correction to final page; stain and slight fraying to bottom margin without any loss.
£1750

Approximately:
US $2296
€1957
A contemporary manuscript of an early 19th century Russian poem, translated into German, and signed by the, possibly pseudonymous, translator 'Fräulein S. P. Belischef'. We have been unable to identify the original poem, in praise of poetic imagination and the heights it can attain, from which the German version apparently derives. The poet cites the 18th century writers Derzhavin and Lomonosov as Russian poets who are revered both inside and outside Russia.

'An die Fantasie
aus dem russischen

Mutter, Königin der Möglichkeiten!
Du, die schwabend in der Aether-Welt,
Monarchin, durch Planeten-Weiten,
Über Luft, ins umgemess'ne stellt,-
Die, sich Weg durch Wurm und Pflanze bahnend,
Noch im Sandkorn, im Atome lebt
Und, in jedem neue Wunder ahnend,
Himmelwärts aus Erden-Hüllen strebt,…

…Noch erschallt von Lomonossofs Ruhme,
Russen! euer weites Vaterland.
Seines Witzes unverwelkte Blume
Ist bei fremden Volkern selbst bekannt.
Russlands Muse, steht mit dir im Bunde.
Sprachst du nicht Derschawin, kühn, wie du, -
Sieh! wir klatschen ihm – aus vollem Munde
Lange schon des Dichters Nachruhm zu?'
You may also be interested in...
BARROW, Sir John, Bt.
Travels into the Interior of Southern Africa. In which are Described the Character and the Condition of the Dutch Colonists of the Cape of Good Hope, and of the Several Tribes of Natives beyond its Limits: the Natural History of such Subjects as Occurred in the Animal, Mineral, and Vegetable Kingdoms; and the Geography of the Southern Extremity of Africa. Comprehending also a Topographical and Statistical Sketch of the Cape Colony: with an Inquiry into its Importance as a Naval and Military Station; as a Commercial Emporium; and as a Territorial Possession ... The Second Edition, with Additions and Alterations.
'Second and best edition', with an autograph letter signed from Barrow. The son of a journeyman tanner, Barrow (1764-1848) left school at 13, and was successively employed as a clerk in a Liverpool iron foundry, a landsman on a Greenland whaler, and a mathematics teacher in a Greenwich academy preparing young men for a naval career, before he was appointed Comptroller of Household to Macartney's celebrated embassy to China (1792-1794). His abilities impressed Macartney, who was appointed Governor of the Cape of Good Hope in 1797 and selected Barrow as his private secretary: 'Lord Macartney at once sent him on a double mission, viz. to reconcile the Kaffirs and Boers, and to obtain more accurate topographical knowledge of the colony, there being then no map which embraced one-tenth of it. In pursuit of these objects he traversed every part of the colony, and visited the several countries of the Kaffirs, the Hottentots, and the Bosjesmen, performing "a journey exceeding one thousand miles on horseback, on foot, and very rarely in a covered wagon, and full half the distance as a pedestrian, and never except for a few nights sleeping under a roof." On his return he received proof of Lord Macartney's approbation by being appointed auditor-general of public accounts […] Upon Lord Macartney's return to England [in 1799] disturbances again broke out between the Boers and natives, and Barrow was employed by General Dundas on a mission of reconciliation. At its close he married Miss Anna Maria Trüter, and in the year 1800 bought a house looking on Table Mountain, where he intended to settle "as a country gentleman of South Africa."' (DNB). However, the Treaty of Amiens (1802) thwarted his plans, and the Cape was evacuated and Barrow returned to England when the colony passed to the Dutch in 1803. In 1804 Barrow was appointed Second Secretary of the Admiralty and held the position until 1845, except for a brief period between February 1806 and April 1807.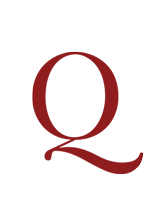 [VILLAMENA, Francesco].
A street fight in Rome. A fan leaf drawing.
A fine fan leaf drawing, Italian school, late 18th century, copied from a print by Francesco Villamena of c. 1601. It depicts a street fight between Spanish and French factions in Rome with a view of the villa Mattei in the background. The original copper engraving by Villamena was dedicated to the patron of the arts, Cardinal Mattei. The drawing captures the dynamic energy of the fighting men.