BELLEGARDE, J.
B. Morvan de. Reflexions sur ce qui peut plaire ou deplaire dans le commerce du monde ... Seconde édition, revue & corrigée ...
Amsterdam, Héritiers d'Antoine Schelte, 1699.
Two vols bound in one, pp. [2], [xxii], 296, [16]; [2], [vi], 288, [16]; added engraved title to each vol.; occasional very faint marginal damp staining, but a very good copy in contemporary panelled calf, sides stamped in blind with a gilt rolled border, panelled spine profusely decorated and lettered in gilt; some worm work denting the surface of both sides (but not piercing through).
£200

Approximately:
US $244
€226
Added to your basket:
B. Morvan de. Reflexions sur ce qui peut plaire ou deplaire dans le commerce du monde ... Seconde édition, revue & corrigée ...
Second, corrected edition of this philosophical and moral treatise. Two printings of this second edition appeared in 1699, one in Paris and this one in Amsterdam.

See Kress 3150 (edn. La Haye, 1720; only part 2).
You may also be interested in...
PATRIOTIC PARKS OF PARIS ROBINSON, W.
The Parks and Gardens of Paris, considered in Relation to the Wants of other Cities and of public and private Gardens, being Notes on a Study of Paris Gardens … third Edition, illustrated.
Third edition of an attractively illustrated guide to the parks and gardens of Paris. The gardener and horticulturalist William Robinson (1838–1935) combines descriptions of the green spaces of the city with observations on the methods of their maintenance, and compares French horticulture with its English equivalent. Though he staunchly insists on English superiority (ODNB notes that he was a 'belligerent and capricious character' whom Lutyens found 'boring and cantankerous'), Robinson acknowledges the particular skills of French gardeners in fruit-culture, which he advocates adopting in England.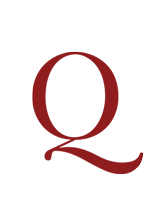 COMTE, Auguste, and Albert CROMPTON (editor).
Confessions and Testament of August Comte: and his correspondence with Clotilde de Vaux.
First edition in English of Comte's Confessions, which first appeared with his 'testament' in French in 1884. These take the form of 'Twelve Saint Clotildes', a series of annual confessions which he recited to his muse's grave. Clotilde de Vaux was a divorced woman whom Comte met in 1844 through one of his students; their first recorded letter was written in 1845, in which they are discussing Fielding's Tom Jones. Clotilde rejected Comte's love as a divorced woman and a devout Catholic, though they continued to correspond, until in the following year Clotilde died of tuberculosis, becoming a Saint of the Positivist religion. The 'Testament' is simply Comte's legal will, in which can be found the details of the bequest of his books to various disciples, including the 'small edition of the Divina Commedia, which serves me for daily use'.