BELLIN, Jacques Nicolas.
Essai géographique sur les Isles Britanniques.
Paris, Didot, 1757.
4to, pp. [viii], 471, [1, blank], with engraved additional title, five plates (two folding and two coloured in outline) and numerous engraved views of Britain enclosed within elegant elaborate roccoco borders; letterpress title with an engraved vignette (of Cambridge); occasional light browning; contemporary tree calf, gilt; slightly worn; red edges.
£650

Approximately:
US $795
€718
Added to your basket:
Essai géographique sur les Isles Britanniques.
First edition. A description of the British Isles by the first chief hydrographic engineer of the Dépôt des cartes, plans et journaux du Ministère de la Marine. Alongside the geographical depiction of Great Britain, Bellin includes a guide to navigating its coasts and a treatise on the making of charts, with references to other cartographers and their work. The author, who held his post at the Dépôt for over fifty years, was a contributor to the Encyclopédie, admired as a philosophe, and a member of the Royal Society. His most celebrated works were the Neptune françois (1753) and the Hydrographie française (2 vols, 1756–1765).

The Essai géographique, published in the opening stages of the Seven Years' War, reflected French interest in England at a time when invasion of the latter formed a serious aspect of France's war strategy. An actual attempt at invasion, organised by the French minister for foreign affairs, Choiseul, was made in 1759. 'The French Toulon fleet was able to get out of Toulon and through the Straits of Gibraltar, before being defeated off the Portuguese coast. The Brest fleet was destroyed off the Breton coast. Had they succeeded in their intentions Pitt would have been criticised for dispersing British strength in Canada, the West Indies and West Africa . . . . [The] landing of a regular force, several times greater than the Jacobite army which had invaded England from Scotland in 1745, would have posed serious problems for the British ministry, and would probably have led them to accept a peace based on terms more favourable to France than she could have otherwise expected' (Black, Natural and necessary enemies pp. 61–62).

Cohen-de Ricci 129; Shirley, Atlases I p. 205.
You may also be interested in...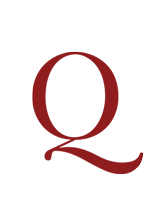 WITH CHARMING PLATES HOWITT, Samuel.
The angler's manual; or, concise lessons of experience, which the proficient in the delightful recreation of angling will not despise, and the learner will find the advantage of practising ... Embellished with twelve plates, of fish, fishing, baits, and tackle, designed and etched by S. Howitt.
First edition of this angling classic, with excellent plates by the painter and etcher Howitt (1756/7-1823), depicting a variety of fish, as well as charming scenes of minnow-, fly-, pike- and float-fishing. A keen sportsman, hunter, rider and angler, Howitt became a professional artist when financial difficulties forced him to earn a living, exhibiting at the Royal Academy and illustrating many sporting and zoological books. His early work was influenced by his brother-in-law Thomas Rowlandson but he soon developed his own style, capturing rural sport with great fluidity and excitement.
PRO-VACCINATION THORNTON, Robert John (DUFFOUR, Joseph, translator).
Preuves de l'efficacité de la vaccine, suivies d'une réponse aux objections formées contre la vaccination, contenant l'histoire de cette découverte, etc. Par le docteur John Thornton ... Traduction littérale de l'anglais, par M. Duffour ...
First French translation of Thornton's Facts decisive in favour of the cow-pock, which first appeared in 1802 and swiftly ran through numerous editions. Thornton (1768-1837) attended Trinity College, Cambridge, and the University of St Andrews, before lecturing on medical botany at Guy's and St Thomas's hospitals. Famous for The Temple of Flora, which almost ruined him, Thornton also wrote Vaccinae Vindiciae, or a Vindication of the Cow Pock (1806).