BELLIN, Jacques Nicolas.
Essai géographique sur les Isles Britanniques.
Paris, Didot, 1757.
4to (250 x 190 mm), pp. [viii], 471, [1, blank], with engraved additional title, five plates (two folding and two coloured in outline) and numerous engraved views of Britain enclosed within elegant elaborate roccoco borders; letterpress title with an engraved vignette (of Cambridge); occasional light browning; contemporary tree calf, gilt; slightly worn; red edges.
£1500

Approximately:
US $2121
€1718
First edition. A description of the British Isles by the first chief hydrographic engineer of the Dépôt des cartes, plans et journaux du Ministère de la Marine. Alongside the geographical depiction of Great Britain, Bellin includes a guide to navigating its coasts and a treatise on the making of charts, with references to other cartographers and their work. The author, who held his post at the Dépôt for over fifty years, was a contributor to the Encyclopédie, admired as a philosophe, and a member of the Royal Society. His most celebrated works were the Neptune François (1753) and the Hydrographie française (2 vols, 1756–1765).

The Essay géographique, written by a hydrographer to the French king and published in the opening stages of the Seven Years' War, reflected French interest in England at a time when invasion of the latter formed a serious aspect of France's war strategy. An actual attempt at invasion, organised by the French minister for foreign affairs, Choiseul, was made in 1759. 'The French Toulon fleet was able to get out of Toulon and through the Straits of Gibraltar, before being defeated off the Portuguese coast. The Brest fleet was destroyed off the Breton coast. Had they succeeded in their intentions Pitt would have been criticised for dispersing British strength in Canada, the West Indies and West Africa . . . . [The] landing of a regular force, several times greater than the Jacobite army which had invaded England from Scotland in 1745, would have posed serious problems for the British ministry, and would probably have led them to accept a peace based on terms more favourable to France than she could have otherwise expected' (Black, Natural and necessary enemies pp. 61–62).

Cohen-de Ricci 129; Shirley, Atlases I p. 205.


T2710
You may also be interested in...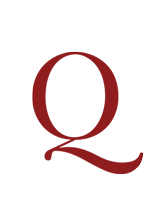 [TURNER, George].
An Inquiry into the revenue, credit, and commerce of France. In a letter to a member of the present parliament.
First editions. These three pamphlets all stem from the debate in the House of Lords of 1 June 1742 on the Trade & Navigation Bill. They all hinge on a single aspect of the debate – whether France could fund another war from her export and import revenues.
[LITURGY WITH MUSICAL NOTATION.]
MISSAL, with readings and music for the 18th, 19th and 20th Sundays after Pentecost; a partial bifolium and a single leaf (text of first leaf of bifolium and single leaf continuous), vellum, double columns of 28 lines written in two sizes of an angular late romanesque liturgical script, dark brown ink, ruled with a hard point, initials in blue, green and red, rubrics in red, neumes on a single stave traced in red; recovered from a binding and with consequent creasing and staining, outer column of second leaf of bifolium cropped, a few small holes, one initial ('D') filled with a Renaissance doodle of strapwork and a putto's head, generally in good condition and almost entirely legible. The first leaf measures 290 x 227 mm (260 x 175 mm)
The fine angular script and elegantly simple initials are typical of Cistercian manuscripts, although the absence of punctus flexus punctuation precludes a more definitive Cistercian attribution.