BENTHAM, Jeremy. SALAS Y CORTES, Ramón, translator.
Tratados de legislación civil y penal, obra extractada de los manuscritos del señor Jeremias Bentham … por Esteban Dumont … y traducida al castellano con comentarios por Ramon Salas … Doctor de Salamanca con arreglo a la segunda edición revista, corregida y aumentada.
Madrid, Fermín Villalpando, 1821-1822.
Five vols, 4to, pp. xvi, 388 (incl. errata); 338, [2 (errata and blank)]; 320; 352; [4 (half-title and title-page)], iv, 283; the blank lower outer corner of the title-page to volume I torn away, two small wormholes to pp. 387-388, and a dampstain to the top corners of pp. 289-388; vol. III with a slight marginal tear to pp.111-112, one tiny, marginal hole to pp. 129-130 and a few marginal spots; vol. IV with foxing to pp. 313-352; and vol. V with one small, natural flaw to the margin of pp. 5-6; else a crisp, clean set in contemporary tree-calf, spines gilt-tooled in compartments with florets, with red morocco lettering-pieces; all five vols. with a few scuffs; vol. III with two small stains to the upper board; vol. IV with a scorch mark along the top 2cm of the upper board, all edges red.
£3750

Approximately:
US $5226
€4249
First edition: rare. A collection of Jeremy Bentham's penal writings, translated from the second French edition of 1820, with an additional commentary, by the Spanish jurist and rector of Salamanca University, Salas y Cortés (1753-1837). This collection was first prepared and published in French by Étienne Dumont as the Traités de législation civile et pénale, and it established Bentham's reputation as the most important European writer on crime and punishment after Beccaria' (Oxford DNB).

'Edited by Dumont from the chapters of An Introduction to the principles of morals and legislation and the author's MSS. This work rendered his name and basic ideas famous on the Continent and in Latin America, and then in his country' (Chuo University Bentham Catalogue, p. 159).

Palau, 27576. OCLC lists one copy only, in the National Library of Chile; the British Library holds one copy, and KVK locates a handful in Spanish libraries. Not listed in Chuo.
You may also be interested in...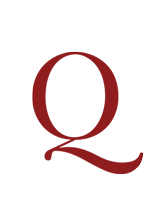 PAMPHLET COLLECTION Nine
pamphlets dating from 1739 and 1740 concerned with the war with Spain, the South Sea Company and the sugar trade in the British West Indes.
i). The consequences of his majesty's journey to Hanover, at this critical juncture. Considered in a letter from a Member of Parliament in town to a noble Duke in the country: to which is added, the Duke of A---l's speech upon the state of the nation: with the reply to it, by Lord ******. London, C. Simpson, 1740.
BRITO, Joaquim José Rodrigues de.
Memorias politicas sobre as verdadeiras bases da grandeza das naçoes, e principalmente de Portugal.
First edition of this landmark in Portuguese philosophical, political and economic thought. Brito was a professor of law at the University of Coimbra and the Memorias is his only published work, written in response to what the author saw as the relative immaturity of the moral and political sciences and the instability of the organisation of society, and intended to provide a standard framework to guarantee order and the regeneration of social institutions. Influenced by the French physiocrats, the author maintains that economic phenomena and mechanisms are subject to specific natural laws and that the role of the political corpus is to reveal the evidence of such laws and transform them into universally respected positive rules. Political economy is, for Brito, the cornerstone of legislative and governmental actions, the 'shining beacon … that should lead legislators to their lofty destinies', and the best means of contemplating natural law. Brito goes on to suggest that the sovereign should focus his attention on agriculture as a strategic sector of the economy. While discussing the question of value, Brito was the first Portuguese author to tackle some of the more theoretical parts of the Wealth of Nations. His criticism of Smith, whom he accused of considering labour as the only source of value, drew fire from José da Silva Lisboa, who attacked Brito's agrarianism and claimed that his physiocratic approach had been superseded by Smith's masterwork. Brito's third volume opens with his reply to Lisboa, claiming that Smith was a 'plagiarist of the physiocrats'.