[BENTHAM, Jeremy].
Truth versus Ashhurst; or Law as it is, contrasted with what it is said to be. Written in December, 1792. And now first published.
London, T. Moses, 1823.
8vo, pp. 16; green calf-backed marbled boards, spine lettered gilt.
£300

Approximately:
US $421
€343
First edition. The text was also printed the same year by Carlile, with Bentham's name on the title and a short annoucement that the work was first printed (i.e. by Moses) 'by order of Mr. Bentham for distribution among his friends', before Carlile asked whether the work might be made available for a wider audience and duly produced his own edition.

This pamphlet was first written in 1792, in response to a widely circulated charge made by Sir William Ashhurst, a puisne judge of the King's Bench, but was not published till 1823. Bentham is scornful of Ashhurst's claims that no man is so low as not to be within the law's protection; that the laws of this country only lay such restraints on the actions of individuals as are necessary for the safety and good order of the community at large; that we are not bound by any laws but such as are ordained by the virtual consent of the whole kingdom; and that we are not bound by any laws but such as every man has the means of knowing. He argues that, on the contrary, the law is prohibitively expensive, arbitrary and esoteric.

Chuo T10-1 (b); Everett, p. 530; Muirhead, p. 23; see Atkinson, p. 127f.
You may also be interested in...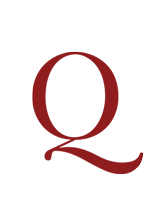 MARX, Karl.
Liberali i Vlasti.
First Russian collected edition of this collection of articles from the Neue Rheinische Zeitung, translated from the German by Andrei Radzishevsky, edited and with a foreword by A. Lunacharsky, published as number 272 in the 'Cheap Library' series of the 'Znanie' press. .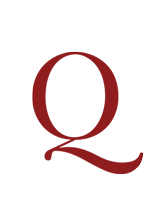 [CITY OF LONDON.]
An Act for the better regulating the Nightly-Watch, and Beadles within the City of London, and Liberties thereof; and for making more effectual the Laws now in being, for paving and cleansing the Streets and Sewers, in and about the said City.
Rare first edition of an act providing for the 'raising and levying of Monies' for the employment of night-watchmen in the City of London. 'The said Constables, shall … use their best Endeavours, to prevent Fires, Murders, Burglaries, Robberies, and other Outrages, and Disorders …'. The act also provides for the punishment of watchmen for non-attendence and of rate-payers for non-payment of the levy, and for the 'pitching and paving' of streets in front of unoccupied or untenanted properties.