BERDINI, Vincenzo.
Historia dell'antica, e moderna Palestina. Descritta in tre parti . . . Nella quale si hà particolare descrittione de' luoghe più singolari del sito, qualità di essi, governo, costume, guerre, rivolutioni, & altri successi notabili.
Venice, Giovanni Battista Surian, 1642.
Three parts in one volume, 4to, pp. [xvi], 163; [xii], 176; [xii], 104; woodcut headpieces and initials; small marginal repair to lower outer corner of one leaf (T3 in first part, text not affected) and to lower inner margin of another (a4 in third part, text not affected), two leaves in second part browned at head (a2–3, not affecting text, slight paper flaw affecting a3); an excellent, fresh copy in eighteenth-century Italian vellum, edges stained blue.
£1500

Approximately:
US $1885
€1659
First edition; scarce. The Minorite friar Vincenzo Berdini was named Commissioner General of the Holy Land by Paul V in 1615. It is not known how long he spent in the Near East, but it was apparently long enough for him to visit and carefully study the principal holy sites ('di vedere, ed'intender bene la verità de i luoghi santi della Palestina', p. [v]). This extensive work, the fruit both of his travels and of professedly wide reading, is divided into three parts: the first is concerned with Palestine in relation to the Old Testament, the second is an analysis of the places mentioned in the Gospels, and in the third are described the various Christian communities then present in the Near East (Greeks, Latins, Georgians, Maronites, Armenians, and so on) as well as the prayers, hymns and rites used in the principal churches and by pilgrims.

Provenance: the Venetian senator Giacomo Soranzo (1686–1761), with his characteristic ownership inscription on front free endpaper dated 1724; small stamp of the Bibliotheca Albani at foot of title.

Röhricht 1019 (erroneously citing an edition printed in Siena in 1633); Tobler p. 211. Not in Blackmer.
You may also be interested in...
A LARGE-PAPER COPY IN A CONTEMPORARY MOROCCO BINDING RERESBY, Sir John, Bt.
The Travels and Memoirs of Sir John Reresby ... The Former (now First Published) Exhibiting a View of the Governments and Society in the Principal States and Courts of Europe, during the Time of Cromwell's Usurpation; the Latter Containing Anecdotes, and Secret History of the Courts of Charles II. and James II.
First illustrated edition of the memoirs and first publication of 'The Travels', large-paper copy. The politician, traveller and writer Reresby (1634-1689) was the son of the royalist Sir John Reresby, Bt (c. 1611-1646), who had been created a baronet by Charles I, and, like his father, the younger Reresby 'remained loyal to the Stuarts throughout his political career. He was to rise from relative obscurity to become a prominent local politician and a point of contact between local and national affairs' (ODNB).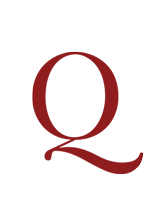 SAPPHO AND OTHERS LANTIER, É[tienne] F[rançois de].
The Travels of Antenor in Greece and Asia: from a Greek Manuscript found at Herculaneum: including some Account of Egypt. Translated from the French … With additional Notes by the English Translator. In three Volumes …
First English edition (first published in French in Paris in 'An VI de la République', 1797-8). The Travels of Antenor is a work of fiction ('ne sont qu'un roman d'imagination'), based ostensibly on an ancient Greek manuscript found at the site, recently discovered, of Herculaneum. The genesis of the story is an extension of its fiction: At the King's palace and museum at Naples, Lantier meets the Abbé Spalatini and his team, who are engaged in deciphering the site's ancient manuscripts. Disdaining Antenor, the Abbé allows Lantier to borrow the manuscript, where he finds an autobiography-cum-travel narrative which covers almost the entire spectrum of Greek legend and antiquity through the protagonist's anecdotes, conversations and travels.