BERDINI, Vincenzo.
Historia dell'antica, e moderna Palestina. Descritta in tre parti . . . Nella quale si hà particolare descrittione de' luoghe più singolari del sito, qualità di essi, governo, costume, guerre, rivolutioni, & altri successi notabili.
Venice, Giovanni Battista Surian, 1642.
Three parts in one volume, 4to, pp. [xvi], 163; [xii], 176; [xii], 104; woodcut headpieces and initials; small marginal repair to lower outer corner of one leaf (T3 in first part, text not affected) and to lower inner margin of another (a4 in third part, text not affected), two leaves in second part browned at head (a2–3, not affecting text, slight paper flaw affecting a3); an excellent, fresh copy in eighteenth-century Italian vellum, edges stained blue.
£1500

Approximately:
US $2048
€1684
Added to your basket:
Historia dell'antica, e moderna Palestina. Descritta in tre parti . . . Nella quale si hà particolare descrittione de' luoghe più singolari del sito, qualità di essi, governo, costume, guerre, rivolutioni, & altri successi notabili.
First edition; scarce. The Minorite friar Vincenzo Berdini was named Commissioner General of the Holy Land by Paul V in 1615. It is not known how long he spent in the Near East, but it was apparently long enough for him to visit and carefully study the principal holy sites ('di vedere, ed'intender bene la verità de i luoghi santi della Palestina', p. [v]). This extensive work, the fruit both of his travels and of professedly wide reading, is divided into three parts: the first is concerned with Palestine in relation to the Old Testament, the second is an analysis of the places mentioned in the Gospels, and in the third are described the various Christian communities then present in the Near East (Greeks, Latins, Georgians, Maronites, Armenians, and so on) as well as the prayers, hymns and rites used in the principal churches and by pilgrims.

Provenance: the Venetian senator Giacomo Soranzo (1686–1761), with his characteristic ownership inscription on front free endpaper dated 1724; small stamp of the Bibliotheca Albani at foot of title.

Röhricht 1019 (erroneously citing an edition printed in Siena in 1633); Tobler p. 211. Not in Blackmer.
You may also be interested in...
D'ANVILLE ON THE GEOGRAPHICAL INFORMATION AND DATA USED TO PREPARE HIS ATLAS OF CHINA, 'THE FIRS
2 works bound in one volume, 8vo (205 x 126mm), contemporary British polished calf gilt [front flyleaves watermarked '1799'], boards with borders of broad and narrow gilt rules enclosing gilt roll with fleuron corner-pieces, spine gilt in compartments, gilt morocco lettering-pieces in 3, others decorated with gilt rolls and central star tools, board-edges ruled in gilt, turn-ins roll-tooled in gilt, marbled endpapers, all edges marbled, pink silk marker; slightly rubbed and scuffed, lower corners bumped, nonetheless very good, crisp copies in a handsome contemporary binding; provenance: Bernard Hanotiau (etched bookplate on upper pastedown). £2,500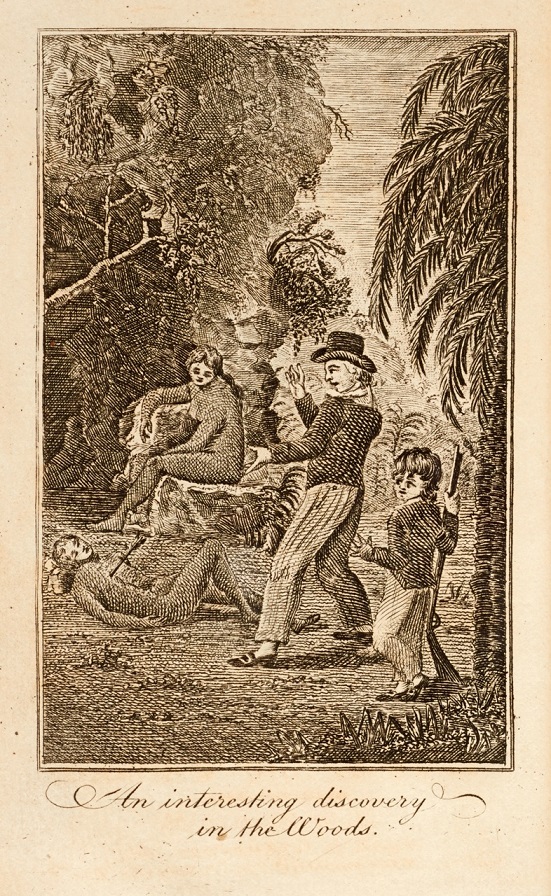 'A WELL-WRITTEN ACCOUNT OF THIS VERY SINGULAR COLONY' OR 'A SERIES OF ACTS OF FABRICATION, INT BARRINGTON, George.
A Voyage to Botany Bay with a Description of the Country, Manners, Customs, Religion, &c. of the Natives by the Celebrated George Barrington. To which is Added his Life and Trial.
First and only combined edition, second issue. George Barrington was a 'genteel young Irishman known for his sartorial elegance, his command of the etiquette of romantic sensibility, and for his prowess at picking pockets' (Garvey p. 2). Born George Waldron in 1758 in County Kildare, Ireland, he left school 'following a violent quarrel in 1771 [when] he stabbed a schoolmate with a penknife and then absconded after a severe flogging, having stolen money and his headmaster's gold hunter watch' (ODNB). The young Waldron then joined a troupe of travelling players under the management of one John Price, who coached him as both an actor and a thief. It was at this point that the name 'Barrington' was chosen to connote an aristocratic and theatrical heritage. Shortly, the fascinating contrast between Barrington's charming demeanour and criminal activities drew the attention of the press and the public and, under the sobriquet the 'Prince of Pickpockets', he became a household name in Ireland and England. Numerous attempts were made to arrest and convict him but Barrington continually evaded punishment, safeguarded by his charisma and convincing protestations of innocence, and his exploits became legendary. However, in 1790 Barrington was finally arrested for the attempted theft of one Henry Hare Townsend's gold watch and chain, and sentenced to seven years' transportation.