BERGIER, Nicolas.
Le dessein de l'histoire de Reims, avec diverses curieuses remarques touchant l'establissement des peuples, & la fondation des villes de France.
Reims, chez Nicholas Constant, 1635
4to, pp. [16], 18, [2], 468, with a fine engraved portrait of the author and 5 engraved plates (one folding) by and after Moreau, and engraved vignette on title-page; a very good copy in contemporary calf, richly gilt spine with red label, corners a little bumped. Armorial bookplate of the high ranking French royal administrator and collector, Nicolas Joseph Foucault (1643-1721) on inside front cover; 19th century armorial bookplate of the Earls of Macclesfield.
£950

Approximately:
US $1203
€1057
Added to your basket:
Le dessein de l'histoire de Reims, avec diverses curieuses remarques touchant l'establissement des peuples, & la fondation des villes de France.
First edition of the earliest printed history of Reims, published posthomously after the author's death by his son, Jean Bergier. The antiquary Nicolas Bergier (1567-1623) is best known by his great work on the Roman roads in Europe, Histoire des grands chemins de l'empire Romain, published in 1622. His friend Pereisc gave him access to many unpublished documents. Bergier's other project, unfinished at the time of his death, was a comprehensive history and description of his native Reims. The work was supposed to be covered in sixteen book of which only the present two (Reims in Roman times) were ever published. A detailed outline of the proposed fourteen other books is given in the preliminary leaves.

The plates apart from the fine portrait of the author, show a folding view of Reims and several views of two Roman arches still standing.

Cicognara 3953 (''l'opera è estesa con infinita critica, e buon tatto').

A
You may also be interested in...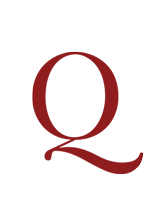 PARRY, ROSS, AND THE NORTHWEST PASSAGE ACCOUNT OF THE MOST REMARKABLE VOYAGES (An)
from the Discovery of America by Columbus to the present Time.
First and only edition of a compendium of exploration and discovery for children, taking in Columbus, Drake, Parry, Look, Franklin etc. True to its promise to record adventures up 'to the present time', the most recent voyage recorded here is Captain Ross's attempt to discover the North-West passage. With 'what degree of success … is not yet known' – Ross did not return to England until 1833. An Account was also issued as the first volume of Darton's Juvenile Cyclopaedia (Darton H832).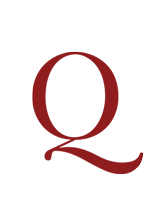 NEPOS, Cornelius.
De vita excellentium imperatorum. Interpretatione et notis illustravit Nicolaus Courtin ... in usum serenissimi Delphini.
An attractive later Delphin edition (first 1675) of the surviving biographies of the first-century BC Roman writer Cornelius Nepos. Part of an original series of 'Lives of famous men' (De viris illustribus), the surviving biographical sketches, mostly of generals, include Themistocles and Hannibal. The most interesting character portrayal is that of Alcibiades, while the lives of the elder Cato and of Atticus, with whom Nepos was intimate, are the most accomplished. Nicolas Courtin, who was paid 1200 livres to prepare this edition of Nepos for the Grand Dauphin, the son of Louis XIV of France, taught at the collège de la Marche in Paris.