BERGIER, Nicolas.
Le dessein de l'histoire de Reims, avec diverses curieuses remarques touchant l'establissement des peuples, & la fondation des villes de France.
Reims, chez Nicholas Constant, 1635
4to, pp. [16], 18, [2], 468, with a fine engraved portrait of the author and 5 engraved plates (one folding) by and after Moreau, and engraved vignette on title-page; a very good copy in contemporary calf, richly gilt spine with red label, corners a little bumped. Armorial bookplate of the high ranking French royal administrator and collector, Nicolas Joseph Foucault (1643-1721) on inside front cover; 19th century armorial bookplate of the Earls of Macclesfield.
£950

Approximately:
US $1209
€1097
Added to your basket:
Le dessein de l'histoire de Reims, avec diverses curieuses remarques touchant l'establissement des peuples, & la fondation des villes de France.
First edition of the earliest printed history of Reims, published posthomously after the author's death by his son, Jean Bergier. The antiquary Nicolas Bergier (1567-1623) is best known by his great work on the Roman roads in Europe, Histoire des grands chemins de l'empire Romain, published in 1622. His friend Pereisc gave him access to many unpublished documents. Bergier's other project, unfinished at the time of his death, was a comprehensive history and description of his native Reims. The work was supposed to be covered in sixteen book of which only the present two (Reims in Roman times) were ever published. A detailed outline of the proposed fourteen other books is given in the preliminary leaves.

The plates apart from the fine portrait of the author, show a folding view of Reims and several views of two Roman arches still standing.

Cicognara 3953 (''l'opera è estesa con infinita critica, e buon tatto').

A
You may also be interested in...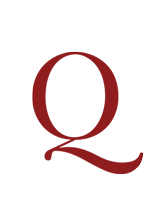 WITH CHARMING PLATES HOWITT, Samuel.
The angler's manual; or, concise lessons of experience, which the proficient in the delightful recreation of angling will not despise, and the learner will find the advantage of practising ... Embellished with twelve plates, of fish, fishing, baits, and tackle, designed and etched by S. Howitt.
First edition of this angling classic, with excellent plates by the painter and etcher Howitt (1756/7-1823), depicting a variety of fish, as well as charming scenes of minnow-, fly-, pike- and float-fishing. A keen sportsman, hunter, rider and angler, Howitt became a professional artist when financial difficulties forced him to earn a living, exhibiting at the Royal Academy and illustrating many sporting and zoological books. His early work was influenced by his brother-in-law Thomas Rowlandson but he soon developed his own style, capturing rural sport with great fluidity and excitement.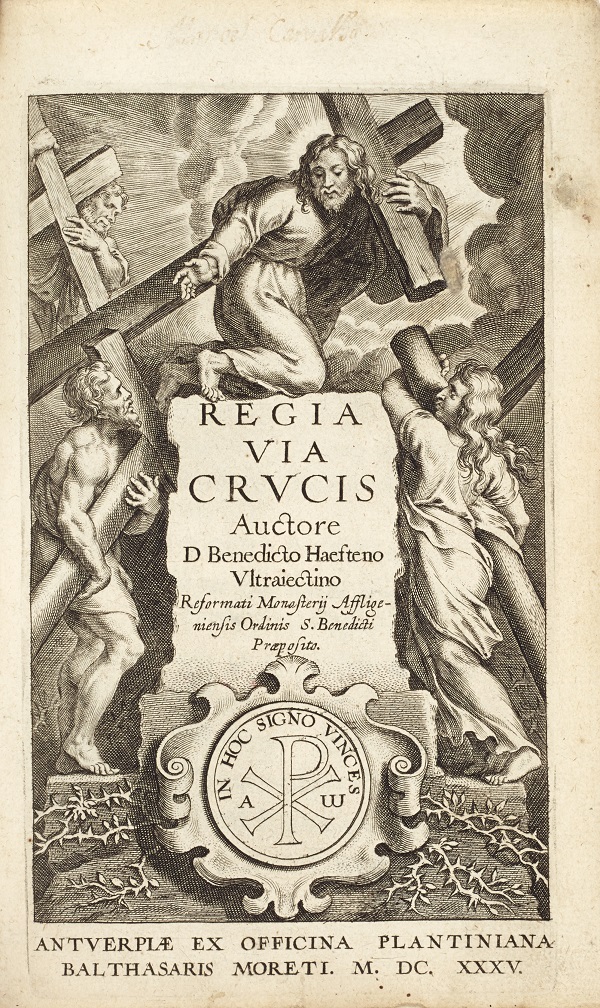 DEVOTIONAL EMBLEM BOOK WITH RUBENS TITLE-PAGE HAEFTEN, Benedictus van.
Regia via crucis.
First edition of an important counter-reformation devotional emblem book, with a title-page designed by Peter Paul Rubens. Haeften (1588-1648) was provost of the Benedictine abbey of Affligem, Belgium, and played an important role in the reform of the Benedictine order. The Regia via crucis was his most important work, running to over 40 editions, including translations into Dutch, French, Spanish and other languages. The work was intended 'to provide the (Catholic) reader with a good understanding of the significance of the Stations of the Cross, to inspire imitation of Christ's example, and thereby to become acquainted with the way to the Kingdom of God. The rather abstract spiritual journey that the human soul had to make towards this goal is made more concrete by the ... selection of such principal figures as the Virgins Anima – the personification of the human soul – and Staurophila – a Greek name that literally means the one who adores the cross. Their experiences in the imitation of Christ and the resulting lessons of life were nothing else but allegorical examples that were to lead every reader to the just and good. The engraved illustrations are very important in this regard as they support the meaning of the text in a simple and clear emblematic manner.' (The illustration of books published by the Moretuses p. 118-9).