BERGIER, Nicolas.
Le dessein de l'histoire de Reims, avec diverses curieuses remarques touchant l'establissement des peuples, & la fondation des villes de France.
Reims, chez Nicholas Constant, 1635
4to, pp. [16], 18, [2], 468, with a fine engraved portrait of the author and 5 engraved plates (one folding) by and after Moreau, and engraved vignette on title-page; a very good copy in contemporary calf, richly gilt spine with red label, corners a little bumped. Armorial bookplate of the high ranking French royal administrator and collector, Nicolas Joseph Foucault (1643-1721) on inside front cover; 19th century armorial bookplate of the Earls of Macclesfield.
£950

Approximately:
US $1155
€1043
Added to your basket:
Le dessein de l'histoire de Reims, avec diverses curieuses remarques touchant l'establissement des peuples, & la fondation des villes de France.
First edition of the earliest printed history of Reims, published posthomously after the author's death by his son, Jean Bergier. The antiquary Nicolas Bergier (1567-1623) is best known by his great work on the Roman roads in Europe, Histoire des grands chemins de l'empire Romain, published in 1622. His friend Pereisc gave him access to many unpublished documents. Bergier's other project, unfinished at the time of his death, was a comprehensive history and description of his native Reims. The work was supposed to be covered in sixteen book of which only the present two (Reims in Roman times) were ever published. A detailed outline of the proposed fourteen other books is given in the preliminary leaves.

The plates apart from the fine portrait of the author, show a folding view of Reims and several views of two Roman arches still standing.

Cicognara 3953 (''l'opera è estesa con infinita critica, e buon tatto').

A
You may also be interested in...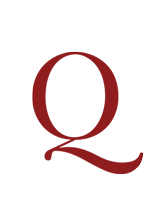 PSEUDO-HEGESIPPUS.
De rebus a Iudaeoru[m] principibus in obsidione fortiter gestis, deq[ue] excidio Hierosolymorum, aliarumq[ue] ciuitatum adice[n]tium, libri V diuo Ambrosio Mediolanensi episcopo interprete. Eiusdem Anacephaleosis fini operis adiecta est.
An early edition of this popular Latin account of the Jewish War of 66-73 AD, with a dedication by Philipp Melanchthon. The text borrows heavily from the Jewish War and Jewish Antiquities of the first-century Jewish historian Josephus, and is attributed in extant manuscripts either to Hegesippus – a possible corruption of Iosippus – or to Ambrose of Milan. Its composition is usually dated to the late fourth century: book 2 contains an allusion to the conquest of Britain by Theodosius c. 370 AD. The text is followed by the Pseudo-Ambrosian work Anacephaleosis, a Carolingian treatise on the destruction of Jerusalem, and the volume ends with tables of concordance between Hegesippus and Josephus's works.
[BEER, Johann Christoph.]
Kurtzer Entwurff dess Lebens der Könige in Engelland von der Zeit an als die Sachsen und Angeln sich derselben Insul bemächtiget biss auf die jetzige Regierung. Mit schönen Kupffer-Figuren und Conterfäiten der Könige gezieret.
Second, corrected and improved, edition (first 1671) of this attractive German survey of English kings and queens. After describing the rulers in the seven Anglo-Saxon kingdoms of England (Wessex, Sussex, Essex, Kent, East Anglia, Northumbria, and Mercia), Beer discusses the kings from Egbert to Harold II before devoting the remainder of his work to monarchs from William the Conqueror to Charles II, who are depicted on the accompanying plates together with their escutcheons and the dates of their reigns. Important epithets are given, such as 'Bellus Clericus' (Beauclerc) for Henry I, and 'Cor Leonis' (Lionheart) for Richard I, shown with a lion at his feet and a bolt in his shoulder. Beer (1638-1712) was something of an expert on European monarchs, also publishing works on the rulers of Austria, Hungary, Spain, Denmark, and Sweden.
 
BL German 1601-1700, B613; VD17 23:312763A. COPAC shows copies at the British Library and Oxford only.