BERNOULLI, Daniel.
Q.D.B.V. Specimen inaugurale de usu medico tabularum baptismalium, matrimonialium et amortualium quod favente supremo numine auctoritate et consensu gratiosi medicorum ordinis in alma Universitate patria pro summis in medicina honoribus privilegiisque doctoralibus rite consequendis publico eruditorum examini subjiat Daniel Bernoulli, Joh. fil... ad diem 14. Junii 1771.
Basel, J.H. Decker, 1771.
Small 4to, pp. 28; with one folding typographical plate; woodcut head- and tail-piece; a very good, clean copy, in contemporary wrappers printed with floral patterns, slightly fading along spine; a very attractive copy of a rare book.
£1650

Approximately:
US $2309
€1871
First edition of Daniel Bernoulli's doctoral thesis, a pioneering text on the medical applications of mathematical and statistical data. Bernoulli (Daniel junior) shows the potential use of demographic data from baptism, marriage and death records in physiology, pathology, semiology, hygiene, dietetics, even therapeutics. Kersseboom, Süssmilch, Halley, Deparcieux and other initiators of the statistical sciences are cited as the basis of a new proposed method bent on extracting complex medical inferences from a minimal set of data consistently recorded.

OCLC finds copies at Cornell, NLM, Leipzig and the Swiss National Library only.
You may also be interested in...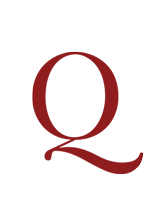 THE LIVER MORGAGNI, Giovanni Battista.
Epistolae anatomicae duae, novas observationes, & animadversationes complectens, quibus anatome augetur, anatomicorum inventorum historia evolvitur, utraque ab erroribus vindicatur.
FIRST EDITION. 'The two anatomical essays in this work constitute a detailed review of the anatomy and physiological functions of the liver. Although the historical aspects of the subject are emphasized, Morgagni includes many of his own observations' (Heirs of Hippocrates on the edition of 1762).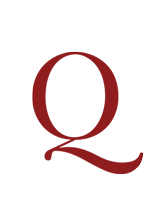 BLANCHON, Jacques.
Iacobi Blanchoni ucessiensis adversus Ludovicum beneventanum abbatem selestensem defensionum liber.
First edition of a very rare work of sixteenth-century Lyonnese Neoplatonism, an elegantly-printed de Tournes edition. Ostensibly a simple series of remarks against the theses of the (presumably sternly Scholastic) abbot of Selestan, this is a tract of Renaissance moral philosophy. The theme of dignitas hominis concentrated the philosophical efforts of several Lyonnese men of letters inspired by Ficino and Pico della Mirandola. Like Charles de Bovelles and P. Boaistuau, Jacques Blanchon systematically harmonizes Aristotle's philosophy and science with the hermetic thought associated with the writings of Hermes Trismegistus.