BERNOULLI, Daniel.
Q.D.B.V. Specimen inaugurale de usu medico tabularum baptismalium, matrimonialium et amortualium quod favente supremo numine auctoritate et consensu gratiosi medicorum ordinis in alma Universitate patria pro summis in medicina honoribus privilegiisque doctoralibus rite consequendis publico eruditorum examini subjiat Daniel Bernoulli, Joh. fil... ad diem 14. Junii 1771.
Basel, J.H. Decker, 1771.
Small 4to, pp. 28; with one folding typographical plate; woodcut head- and tail-piece; a very good, clean copy, in contemporary wrappers printed with floral patterns, slightly fading along spine; a very attractive copy of a rare book.
£1650

Approximately:
US $2165
€1845
First edition of Daniel Bernoulli's doctoral thesis, a pioneering text on the medical applications of mathematical and statistical data. Bernoulli (Daniel junior) shows the potential use of demographic data from baptism, marriage and death records in physiology, pathology, semiology, hygiene, dietetics, even therapeutics. Kersseboom, Süssmilch, Halley, Deparcieux and other initiators of the statistical sciences are cited as the basis of a new proposed method bent on extracting complex medical inferences from a minimal set of data consistently recorded.

OCLC finds copies at Cornell, NLM, Leipzig and the Swiss National Library only.
You may also be interested in...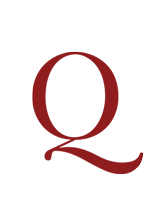 ENLIGHTENMENT EPILEPSY TISSOT, Samuel August André David.
Traité de l'épilepsie ...
The scarce first edition of Tissot's important monograph on epilepsy, the "first book on this subject to show all the characteristics of Enlightenment in medicine. Written in the French vernacular, it is at once learned, scientific, and readable..." (Temkin, The Falling Sickness p. 229).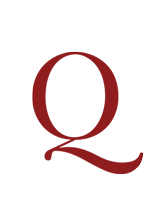 MARZAGLIA, Gaetano.
Fascetto di pratiche matematiche spiegato alle persone popolari per uso del commercio umano, e civile, in questa seconda edizione corretto ed accresciuto di altre molte importanti notizie.
Much enlarged second edition of a rare work on applied mathematics (the first edition, 1754, only amounted to xii + 255 and two plates). Commercial arithmetic is one of the three main fields with which the author engages: business, trade and currency exchange examples prevail in the 82 practical illustrations of problems, with the significant new addition of a section devoted to the rule of three applied to companies. A second major area treated, and much amplified in this edition, is the construction of sundials of various kinds, illustrated with plates. The third field of interest is measurements: of lengths, weights and volumes, with an interesting chapter on the measurement of metal coins through water displacement.