[BERTOTTI SCAMOZZI, Ottavio].
Descrizione dell'Arco Trionfale eretto nella Pubblica Piazza di Vicenza la notte 12 Novembre 1758 per la …esaltazione … cardinalizia di … Antonio Marino Priuli, vescovo della medesima città …
Vicenza, nella Stamperia di Carlo Bressan e Francesco Mazzolini Compagni, 1758.
4to, pp. 12, [4], and 4 engraved plates (3 folding) by Cristoforo dall'Acqua; a fine crisp and clean copy, printed on thick paper, in contemporary red and blue patterned paper wrappers. Unidentified armorial bookplate inside front cover.
£2850

Approximately:
US $3988
€3232
First and only edition of Bertotti Scamozzi's own description of his triumphal arch erected to honour the newly created Cardinal Antonio Marino Priuli, as well as his account of the celebratory festivities which were held at night. This temporary wooden arch was Bertotti Scamozzi's first architectural commission. It was covered with marble imitating painted cloth and decorated with paintings, statues, and vases all minutely detailed in the text.

The fine plates by Cristoforo dall'Acqua show Bertotti's triumphal arch as well as elevations of the main public buildings facing the piazza on which the arch had been erected: Palazzo della Ragione designed by Palladio; Palazzo Prefettizio also by Palladio; and Monte di Pietà by Vicenzo Scamozzi. All these buildings were illuminated during the festival with elaborate torches; a detailed view of some of these torches and their fastenings at the façade is also illustrated.

This is Bertotti Scamozzi's first published book; he signed the dedication. He is best known for his guide book to Vicenza Il forestiere istruito (1761) and his edition of Palladio (published 1776-1783) but was also a successful architect in his own right. He lived most of his life in his native Vicenza and his architectural style showed decided Palladian influences.

Cicognara 1519; Berlin Kat. 3266; not in Ruggieri; not in COPAC, including the British Library; OCLC locates copies at CCA, Yale, National Gallery of Washington, Princeton and Cleveland, (it also locates a second issue [unique?] of the same year with 'novamente ampliata' on title-page, with pp. 10, [2] (last blank) at the Getty).
You may also be interested in...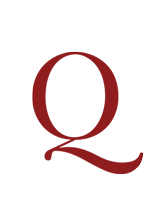 (VERSAILLES).
[PERELLE, Gabriel together with his sons Nicolas and Adam PERELLE]. A collection of plates showing Versailles, its gardens and menagerie. [Paris], N.
An interesting collection of the fine views of Versailles with which Louis XIV dazzled the rest of Europe. The landscape views of Perelle teeming with figures show the splendour of the new Versailles. The impressive scale and complex layout of the gardens is shown in a variety of views. Some of these views show different versions of the same subject. Comparing these different versions, one is able to follow the designs changes over a period of time in the ever changing landscape of Versailles. This is fascinating.
WITH 32 ORIGINAL DRAWINGS FROSSARD, Louis.
Vues prises a Avignon, Villeneuve, Orange, Arles, et autres Lieux Circonvoisins; accompagnées d'un texte descriptif, de souvenits historiques et de divers itinéraires …
First edition, rare, a presentation copy, inscribed 'donné à Aug. Picart par Mr L. Frossard. Avignon 21 février 1843', and with an album of original drawings similarly inscribed (in a different hand).