[BLACKMORE, Richard, and John HUGHES.]
The Lay-Monastery. Consisting of Essays, Discourses, &c. Published singly under the Title of the Lay-Monk.
London: Printed by Sam. Keimer, for Ferdinand Burleigh ... 1714.
8vo., pp. [16], 239, [1]; a good copy in contemporary panelled calf, head of spine worn.
£250

Approximately:
US $328
€279
First collected edition of a little-known periodical that appeared as The Lay Monk in 40 numbers thrice weekly from 16 November 1713 to 15 February 1713/14. Produced in imitation of The Spectator (to which Hughes had contributed), The Lay-Monastery features a fraternity of gentlemen of leisure (like the Spectator Club) who take turns writing essays and reading them at each meeting. A 'Lay Nunnery' was invented as a further object for wit.

Although they have been dismissed as two second-rate Whig poets, Blackmore and Hughes have produced here an attractive series of periodical essays on wide-ranging subjects including 'Sir Isaac Newton's Notion of Colours', 'Sir Gregory Bookworm, a grammatical Blockhead', 'Christmas-Cheer', 'Fame', 'Fate', 'Fools', 'History Painters and Epick Poets compar'd', 'Landskip Painters compar'd with Writers of Pastoral', 'Liberty of the Will', 'Pleasures of the Mind', 'Pigmies', and four 'Discourses on Spleen'. Apparently Blackmore wrote the essays on Mondays and Wednesdays, and Hughes on Fridays.
You may also be interested in...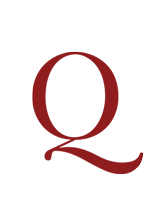 AEMYLIUS, Paulus (Paolo EMILIO).
Historici clarissimi de rebus gestis Francorum…
Early editions of the three classical complementary chronicles of France from the fifth to the mid-sixteenth century, often issued and bound together.
CARDONNEL, Adam de.
Picturesque Antiquities of Scotland [I–II] …
First edition, the very rare issue with the plates in sepia, printed directly onto thick wove paper.