[BLACKMORE, Richard, and John HUGHES.]
The Lay-Monastery. Consisting of Essays, Discourses, &c. Published singly under the Title of the Lay-Monk.
London: Printed by Sam. Keimer, for Ferdinand Burleigh ... 1714.
8vo., pp. [16], 239, [1]; a good copy in contemporary panelled calf, head of spine worn.
£250

Approximately:
US $349
€283
First collected edition of a little-known periodical that appeared as The Lay Monk in 40 numbers thrice weekly from 16 November 1713 to 15 February 1713/14. Produced in imitation of The Spectator (to which Hughes had contributed), The Lay-Monastery features a fraternity of gentlemen of leisure (like the Spectator Club) who take turns writing essays and reading them at each meeting. A 'Lay Nunnery' was invented as a further object for wit.

Although they have been dismissed as two second-rate Whig poets, Blackmore and Hughes have produced here an attractive series of periodical essays on wide-ranging subjects including 'Sir Isaac Newton's Notion of Colours', 'Sir Gregory Bookworm, a grammatical Blockhead', 'Christmas-Cheer', 'Fame', 'Fate', 'Fools', 'History Painters and Epick Poets compar'd', 'Landskip Painters compar'd with Writers of Pastoral', 'Liberty of the Will', 'Pleasures of the Mind', 'Pigmies', and four 'Discourses on Spleen'. Apparently Blackmore wrote the essays on Mondays and Wednesdays, and Hughes on Fridays.
You may also be interested in...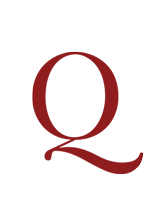 MASQUERADES, MORALITY AND PUBLIC BROTHELS ESSAY UPON MODERN GALLANTRY (AN).
Address'd to Men of Honour, Men of Pleasure, and Men of Sense. With a seasonable Admonition to the young Ladies of Great Britain … The Second Edition.
Second edition, unrecorded, published in the same year as the first – apparently from the same setting of type with the title-page altered to add the edition statement.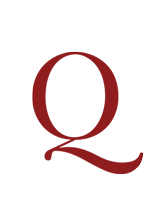 in favour of trade with britain SMITH, William.
The Speeches of Mr. Smith, of South Carolina, delivered in the House of Representatives of the United States, in January, 1794, on the Subject of certain commercial Regulations, proposed by Mr. Madison, in the Committee of the whole, on the Report of the Secretary of State.
First London edition, a rebuff to the punitive anti-British tariffs proposed by the future President James Madison, first printed in Philadelphia in the same year and also reprinted in Edinburgh.