JOHN EVELYN'S COPIES
BLACKMORE, Richard.
Prince Arthur. An Heroick Poem. In Ten Books … London: Printed for Awnsham and John Churchil … 1695. [With:]
BLACKMORE, Richard. King Arthur. An Heroick Poem. In twelve Books … to which is annexed an Index, explaining the Names of Countrys, Citys, and Rivers, &c. London: Printed for Awnsham and John Churchil … and Jacob Tonson … 1697.
London, 1695-97.
Two vols., folio, pp. [20], 296; and pp. [2], xvii, [1], 343, [9]; very good copies in contemporary speckled calf (not uniform), morocco labels; King Arthur with the armorial bookplate of Sir Frederick Evelyn, baronet.
£2750

Approximately:
US $3457
€3042
First edition of Blackmore's first epic poem, with the first edition of its sequel – John Evelyn's copies, with shelfmarks 'E5:1' and 'E5:2' in his hand, Prince Arthur additionally inscribed 'Catalogo Evelini Inscriptus / Meliora Retinete' (Evelyn's motto: 'Keep the best').

Blackmore's Arthurian verse epic, Prince Arthur, modelled after The Aeneid and based on Geoffrey of Monmouth, proved a commercial if not critical success. Arthur is a transparent parallel to William III, and William presented Blackmore with a gold medal and a knighthood as a reward. The sequel, which again used myth as a garb for contemporary politics, met with somewhat less success, and Blackmore, a physician as well as a poet, became the butt of lampoons by Dryden, Garth, Tom Brown etc. A generation, and several more verse epics, later he did not escape Pope's barbs either, and appears as 'Neverending Blackmore' in The Dunciad.

Wing B 3080 and B 3077.
You may also be interested in...
ELIZABETHAN SONNETS GREVILLE, Fulke, Baron Brooke.
Certaine Learned and Elegant Workes of the Right Honorable Fulke, Lord Brooke, written in his Youth, and familiar Exercise with Sir Philip Sidney ...
First edition. This is the definitive printing of the poems and plays of an attractive minor Elizabethan – the 'Servant to Queen Elizabeth, Councillor to King James, Friend to Sir Philip Sidney' (to quote his epitaph). Like Sidney, Greville never published his poetry in his lifetime; and, apart from a few anthologized poems and a pirated edition of Mustapha, these Workes, though written mainly in the 1570s-1590s, are printed here for the first time.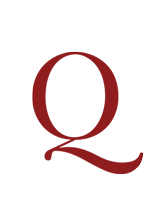 COLLINS AND JOHNSON FAWKES, Francis, and William WOTY.
The Poetical Calendar. Containing a Collection of scarce and valuable Pieces of Poetry …
First edition. Volume XI (November) includes the first publication of the collected verse of William Collins. Samuel Johnson provided most of the account of Collins which appears in the volume for December and was later reprinted in The Lives of the Poets. Boswell thought it 'one of the most tender and interesting passages in the whole series of his writings' (Life). Johnson also contributed two poems – 'The Winter's Walk' in January and 'An Ode' in April (both reprinted from the Gentleman's Magazine, 1747), and two others are sometimes attributed to him.