JOHN EVELYN'S COPIES
BLACKMORE, Richard.
Prince Arthur. An Heroick Poem. In Ten Books … London: Printed for Awnsham and John Churchil … 1695. [With:]
BLACKMORE, Richard. King Arthur. An Heroick Poem. In twelve Books … to which is annexed an Index, explaining the Names of Countrys, Citys, and Rivers, &c. London: Printed for Awnsham and John Churchil … and Jacob Tonson … 1697.
London, 1695-97.
Two vols., folio, pp. [20], 296; and pp. [2], xvii, [1], 343, [9]; very good copies in contemporary speckled calf (not uniform), morocco labels; King Arthur with the armorial bookplate of Sir Frederick Evelyn, baronet.
£2750

Approximately:
US $3594
€3086
First edition of Blackmore's first epic poem, with the first edition of its sequel – John Evelyn's copies, with shelfmarks 'E5:1' and 'E5:2' in his hand, Prince Arthur additionally inscribed 'Catalogo Evelini Inscriptus / Meliora Retinete' (Evelyn's motto: 'Keep the best').

Blackmore's Arthurian verse epic, Prince Arthur, modelled after The Aeneid and based on Geoffrey of Monmouth, proved a commercial if not critical success. Arthur is a transparent parallel to William III, and William presented Blackmore with a gold medal and a knighthood as a reward. The sequel, which again used myth as a garb for contemporary politics, met with somewhat less success, and Blackmore, a physician as well as a poet, became the butt of lampoons by Dryden, Garth, Tom Brown etc. A generation, and several more verse epics, later he did not escape Pope's barbs either, and appears as 'Neverending Blackmore' in The Dunciad.

Wing B 3080 and B 3077.
You may also be interested in...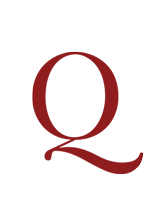 RANDOLPH, Thomas.
Poems with the Muses Looking-Glasse: and Amyntas …
First edition of the major collection – pastoral, erotic, and festive verse, followed by two plays – of one of the more illustrious of the 'sons of Ben', published two years after his death some three months short of his thirtieth birthday. Randolph began his literary career at Trinity College, Cambridge, where he was known for his wit and ingenuity, and organized student productions of his earliest plays.
Leaving Cambridge for London in 1632, he engaged with too much enthusiasm in the dissipations of metropolitan literary life, and his 'immoderate way of living in all probablility shortened his days (Phillips, Theatrum Poetarum, 1675). Commendatory verses here come from other 'sons' including Owen Feltham, and there are several poems addressed to Jonson himself, and 'A Parley with his empty Purse':
CONTEMPORARY MOROCCO, GILT SANDYS, George.
A Paraphrase upon the Psalmes of David and upon the Hymnes dispersed throughout the Old and New Testaments …
First edition, a fine copy of these psalm paraphrases by the poet and adventurer George Sandys (1578-1644) who was hailed by Dryden as 'the best versifier' of his age.