[BLOK, KUZMIN, Aleksei TOLSTOI, et al.]
Al'manakh dlia vsekh. Kniga vtoraia [Almanac for all. Second book].
St Petersburg, "Novyi zhurnal dlia vsekh", 1911.
8vo, pp. 157, [3]; some light spotting; pages opened roughly causing occasional loss to blank margins; a good copy in the original grey-green printed paper wrappers, head and tail of spine repaired.
£200

Approximately:
US $249
€236
Added to your basket:
Al'manakh dlia vsekh. Kniga vtoraia [Almanac for all. Second book].
First edition, rare, the second of two annual literary almanacs with this title, with poems by Blok, Gorodetsky and Kuzmin, and short fiction by Chulkov, Gusev, Count Aleksei Nikolaevich Tolstoy and Ivan Poroshin.

Aleksei Tolstoy had published his first substantial book, Povesti i rasskazy, in the previous year. Here, 'Katen'ka' is an early adventure story subtitled 'from the notebook of an officer'; set in the eighteenth century, it looks forward to his famous Peter the First (1929), the most popular historical novel of the Soviet era.

Not found in OCLC.
You may also be interested in...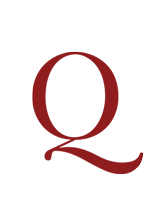 ZAMIATIN, Evgenii Ivanovich.
Nechestivye rasskazy [Impious Tales].
First edition of a collection of eight short stories by the increasingly dissident Zamyatin, including 'Iks' ['X'] and 'Rasskaz o samom glavnom' ('Tale of the most essential thing'), 'the single most important work of Zamjatin's transitional period' (Shane). 'Iks' tells the story of a deacon who joins the Bolsheviks – in love with a pretty girl called Martha, he is torn between Marxism and 'Marthism'; the extraordinary 'Rasskaz o samom glavnom' depicts three worlds: that of a yellow-pink caterpillar Rhopolocera, that of peasants fighting on opposite sides of the Revolution, and that of a distant dying star.
WITH CONTRIBUTIONS BY JOHNSON BARETTI, Giuseppe.
An Introduction to the Italian Language. Containing Specimens of both Prose and Verse ... with a literal Translation and Grammatical Notes ... for the Use of those who ... attempt to learn it without a Master ...
First edition. Giuseppe Baretti (1719–1789) offers a fine range of examples for learning Italian selected from twenty-seven authors, including Castiglione, Machiavelli, Galileo, Boccaccio, Ariosto, Tasso, Michelangelo, Petrarch, and Milton (one of his Italian sonnets, a choice perhaps prompted by Johnson). Johnson met Baretti shortly after he came to England in 1751, and their long and close literary friendship is well known. He made some contribution by way of preface or dedication to most of Baretti's books. Here the preface and the footnotes on pages 48 and 198 were attributed to Johnson by James Crossley in Notes and Queries in 1852; the consensus now is that Johnson wrote only the opening paragraphs of the preface, but 'there is no strong reason to doubt the footnotes' (Fleeman).