[BOLZANO, Bernard].
Bolzano's Wissenschaftslehre und Religionswissenschaft in einer beurtheilenden Uebersicht.
Sulzbach, J.E von Seidels, 1841.
8vo, pp. pp. 231, [1]; a little light foxing, fore-edges dusty, generally a good copy in the original publisher's pebble-grain cloth, blindstamped to a panel design, flat spine gilt, red cloth marker.
£600

Approximately:
US $754
€667
Added to your basket:
Bolzano's Wissenschaftslehre und Religionswissenschaft in einer beurtheilenden Uebersicht.
First edition of this critical summary of the greatest works of Bolzano, The Theory of Science and The Science of Religion, first published in four-volume sets in 1837 and 1834, copiously illustrated with citations from the original texts.

'A towering figure in the epistemology, logic, and methodology of the first half of the nineteenth century' (Encyclopedia of Philosophy I, 338), Bernard Bolzano (1781–1848) was a Roman Catholic priest and professor of the philosophy of religion at the University of Prague. He was removed from office and forbidden to teach and to publish in 1820 as a result of his overly liberal religious and political teachings.

'If there is any one predecessor whose work [Bolzano's] may be said to follow with admiration, that is "the great Leibniz". But it may be that when he called his chief work Wissenschaftslehre he had in mind both the medieval account of logic as ars artium and also Leibniz's talk of a scientia generalis that would deal with the organization of the sciences. For the title means "theory of science" rather than "theory of knowledge" (Erkenntnistheorie), and the sub-title of the original edition explains that the work is "an attempt at a detailed and in large part new presentation of Logic with constant reference to those who have worked on it hitherto". (Kneale & Kneale, The Development of Logic, p. 359f). Bolzano was also renowned for his refutation of Kant.

The second work was compiled from notes taken during a course of Bolzano's lectures, published illicitly by his former students and anonymously edited without the author's consent.

Risse II, p.46.
You may also be interested in...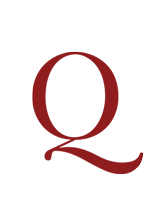 MANNECRANTZ, C[arl] Gust[av].
Kort Grammatica, eller Underrättelse om forsta Grunderne af Engelska Språket …
First edition of an English grammar for Swedish students. There is some contemporary annotation in the chapters on pronunciation. Some of the examples are surprisingly colloquial ('by hook or by crook', 'how goes it', 'in the nick of time'), some archaic ('methinks', 'peradventure'), and some illustrate different uses of the same word ('at church', 'at that time', 'at our cost'). Six columns of errata testify to the compositors' lack of English.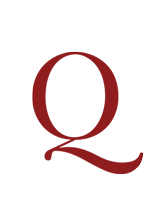 [AYMÉ, Jean Jacques.]
Déportation et naufrage de J. J. Aymé, ex-législateur; suivis du tableau de vie et de mort des déportés, a son départ de la Guyane, avec quelques observations sur cette colonie et sur les nègres.
First edition. An account of Aymé's experiences following 18 Fructidor when he was deported to French Guiana as an alleged Royalist. He provides a highly critical description of the political exiles's colony at Cayenne, which includes tables giving the names and personal details of his fellow deportees. Aymé continues with his escape aboard the American ship Gothenburg and the ensuing shipwreck off the Scottish coast near Fraserburgh. Most of those on board were lost but Aymé and a few others were rescued. He wrote this memoir of his experiences on his return to France.