[BOLZANO, Bernard].
Bolzano's Wissenschaftslehre und Religionswissenschaft in einer beurtheilenden Uebersicht.
Sulzbach, J.E von Seidels, 1841.
8vo, pp. pp. 231, [1]; a little light foxing, fore-edges dusty, generally a good copy in the original publisher's pebble-grain cloth, blindstamped to a panel design, flat spine gilt, red cloth marker.
£600

Approximately:
US $824
€711
Added to your basket:
Bolzano's Wissenschaftslehre und Religionswissenschaft in einer beurtheilenden Uebersicht.
First edition of this critical summary of the greatest works of Bolzano, The Theory of Science and The Science of Religion, first published in four-volume sets in 1837 and 1834, copiously illustrated with citations from the original texts.

'A towering figure in the epistemology, logic, and methodology of the first half of the nineteenth century' (Encyclopedia of Philosophy I, 338), Bernard Bolzano (1781–1848) was a Roman Catholic priest and professor of the philosophy of religion at the University of Prague. He was removed from office and forbidden to teach and to publish in 1820 as a result of his overly liberal religious and political teachings.

'If there is any one predecessor whose work [Bolzano's] may be said to follow with admiration, that is "the great Leibniz". But it may be that when he called his chief work Wissenschaftslehre he had in mind both the medieval account of logic as ars artium and also Leibniz's talk of a scientia generalis that would deal with the organization of the sciences. For the title means "theory of science" rather than "theory of knowledge" (Erkenntnistheorie), and the sub-title of the original edition explains that the work is "an attempt at a detailed and in large part new presentation of Logic with constant reference to those who have worked on it hitherto". (Kneale & Kneale, The Development of Logic, p. 359f). Bolzano was also renowned for his refutation of Kant.

The second work was compiled from notes taken during a course of Bolzano's lectures, published illicitly by his former students and anonymously edited without the author's consent.

Risse II, p.46.
You may also be interested in...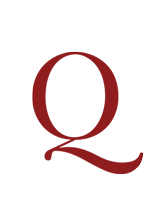 KINCAID, Sir John.
Adventures in the rifle brigade, in the Peninsula, France, and the Netherlands, from 1809 to 1815 . . . Third edition.
First published in 1830. Sir John Kincaid (1787–1862), second son of a Scottish laird, went to Spain in 1810 with the 95th foot's first battalion. He took part in numerous actions in 1810 and 1811, and led a detachment of the storming party at the siege of Ciudad Rodrigo in January 1812. He fought at Salamanca and entered Madrid with Wellington in August of that year, and in 1813 saw action at San Muñoz and San Millán, Vitoria, in the Pyrenees, on the Nivelle and Nive rivers, and near Bayonne in December 1813. He also took part in the final battle of Toulouse in April 1814. Subsequently he fought at Quatre Bras and at Waterloo, where his horse was killed under him.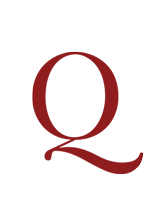 [DANIEL, John Edgecombe.]
Journal of an officer in the Commissariat Department of the army: comprising a narrative of the campaigns under His Grace the Duke of Wellington, in Portugal, Spain, France, and the Netherlands, in the years 1811, 1812, 1813, 1814, and 1815; and a short account of the army of occupation in France, during the years 1816, 1817, and 1818.
First edition; rare. Written in the form of a diary, this is a clear and candid account of the Peninsular War as viewed from the Commissary Department of the army. The author sailed from Falmouth on 3 November 1810 in the packet Prince of Wales. During the voyage the ship came under attack from an enemy vessel, but was undamaged and landed at Lisbon on 22 November 1810. From his position 'behind the lines' Daniel observed the battles of Fuentes de Oñoro and Albuera, the sieges of Ciudad Rodrigo and Badajoz, and the battles of Salamanca, Vitoria, Nivelle, and Toulouse, besides many other actions. He sailed for England from Bordeaux on 7 August 1814.