[BOLZANO, Bernard].
Bolzano's Wissenschaftslehre und Religionswissenschaft in einer beurtheilenden Uebersicht.
Sulzbach, J.E von Seidels, 1841.
8vo, pp. pp. 231, [1]; a little light foxing, fore-edges dusty, generally a good copy in the original publisher's pebble-grain cloth, blindstamped to a panel design, flat spine gilt, red cloth marker.
£600

Approximately:
US $727
€655
Added to your basket:
Bolzano's Wissenschaftslehre und Religionswissenschaft in einer beurtheilenden Uebersicht.
First edition of this critical summary of the greatest works of Bolzano, The Theory of Science and The Science of Religion, first published in four-volume sets in 1837 and 1834, copiously illustrated with citations from the original texts.

'A towering figure in the epistemology, logic, and methodology of the first half of the nineteenth century' (Encyclopedia of Philosophy I, 338), Bernard Bolzano (1781–1848) was a Roman Catholic priest and professor of the philosophy of religion at the University of Prague. He was removed from office and forbidden to teach and to publish in 1820 as a result of his overly liberal religious and political teachings.

'If there is any one predecessor whose work [Bolzano's] may be said to follow with admiration, that is "the great Leibniz". But it may be that when he called his chief work Wissenschaftslehre he had in mind both the medieval account of logic as ars artium and also Leibniz's talk of a scientia generalis that would deal with the organization of the sciences. For the title means "theory of science" rather than "theory of knowledge" (Erkenntnistheorie), and the sub-title of the original edition explains that the work is "an attempt at a detailed and in large part new presentation of Logic with constant reference to those who have worked on it hitherto". (Kneale & Kneale, The Development of Logic, p. 359f). Bolzano was also renowned for his refutation of Kant.

The second work was compiled from notes taken during a course of Bolzano's lectures, published illicitly by his former students and anonymously edited without the author's consent.

Risse II, p.46.
You may also be interested in...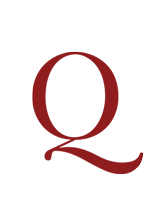 [LEWIS, Thomas].
English Presbyterian Eloquence: or, Dissenters Sayings ancient and modern. Collected from the Books and Sermons of the Presbyterians, &c. from the Reign of Queen Elizabeth to the present Time: wherein it appears, that the Presbyterians have constantly attempted to subvert the fundamental Articles of the Christian Faith; to abolish the Doctrine and Discipline of the Church of England establish'd by Law; to ruin the Characters of the Universities, the Convocation and the Episcopal Clergy; to asperse the Memory of his present Majesty's Royal Progenitors; and have been profess'd Enemies to Truth, common Sense, and good Manners, from the first Settlement in this Kingdom. With Remarks upon every Chapter. …
First edition of a vehement anti-Presbyterian tract. The text comprises extracts from the work of contemporary Dissenting writers and politicians followed by Lewis's own 'Remarks': 'What vile Punning and Jingle is here, what a clutter about Melting and Ramming, and Firing, and Dismounting? Figures of speech so low and Unscholarlike, that the Dignity of the Commons, I believe, was never so prostituted …'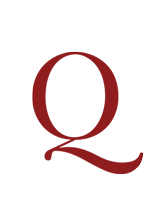 EUCHERIUS, Johannes (pseud.).
Gratiarum actio. Wirtembergensibus et Tubingensibus verbi ministris; qui censuris Patriarche Constantinopolitani adversus Confessionem Augustanam scriptis... Additus libellus D. Augustini de ebrietate cavenda iisdem dicatus.
Very rare early imprint from Poznań, one of the oldest and most important cities in Poland, a Catholic stronghold. There Johann Wolrab, Nikolaus' eldest son, founded the second city printing press in 1579. Gratiarum actio had first appeared in 1584 in two productions printed in Krakow and Poznań, both amounting to four pages. All these three imprints are extremely rare. The text of the Gratiarum actio is followed by St. Augustine's and St Ambrose's tracts on temperance.