[BOLZANO, Bernard].
Bolzano's Wissenschaftslehre und Religionswissenschaft in einer beurtheilenden Uebersicht.
Sulzbach, J.E von Seidels, 1841.
8vo, pp. pp. 231, [1]; a little light foxing, fore-edges dusty, generally a good copy in the original publisher's pebble-grain cloth, blindstamped to a panel design, flat spine gilt, red cloth marker.
£600

Approximately:
US $750
€671
Added to your basket:
Bolzano's Wissenschaftslehre und Religionswissenschaft in einer beurtheilenden Uebersicht.
First edition of this critical summary of the greatest works of Bolzano, The Theory of Science and The Science of Religion, first published in four-volume sets in 1837 and 1834, copiously illustrated with citations from the original texts.

'A towering figure in the epistemology, logic, and methodology of the first half of the nineteenth century' (Encyclopedia of Philosophy I, 338), Bernard Bolzano (1781–1848) was a Roman Catholic priest and professor of the philosophy of religion at the University of Prague. He was removed from office and forbidden to teach and to publish in 1820 as a result of his overly liberal religious and political teachings.

'If there is any one predecessor whose work [Bolzano's] may be said to follow with admiration, that is "the great Leibniz". But it may be that when he called his chief work Wissenschaftslehre he had in mind both the medieval account of logic as ars artium and also Leibniz's talk of a scientia generalis that would deal with the organization of the sciences. For the title means "theory of science" rather than "theory of knowledge" (Erkenntnistheorie), and the sub-title of the original edition explains that the work is "an attempt at a detailed and in large part new presentation of Logic with constant reference to those who have worked on it hitherto". (Kneale & Kneale, The Development of Logic, p. 359f). Bolzano was also renowned for his refutation of Kant.

The second work was compiled from notes taken during a course of Bolzano's lectures, published illicitly by his former students and anonymously edited without the author's consent.

Risse II, p.46.
You may also be interested in...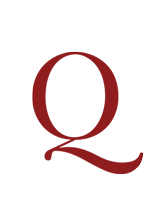 [JACOBUS DE GRUYTRODE, ascribed author.]
Lavacrum conscientie [omnium sacerdotum].
Rare edition of this popular late medieval treatise widely ascribed to the Carthusian monk Jacobus de Gruytrode (c. 1400–1475). Essentially a handbook for priests, with a significant devotional element, it was first published between 1487 and 1489. According to Theodor Petreius, Bibliotheca Cartusiana (Cologne, 1609), the actual author is Johannes Meskirchius (Messkirch, d. 1511), a monk at the charterhouse of Güterstein near Stuttgart (for Messkirch see R. Deigendesch, 'Bücher und ihre Schenker – Die Bücherlisten der Kartause Güterstein in Württemberg', in S. Lorenz, ed., Bücher, Bibliotheken und Schriftkultur der Kartäuser. Festgabe zum 65. Geburtstag von Edward Potkowski, Stuttgart 2002, pp. 93–115).
THE STATISTICS OF DEBAUCHERY [BARNAUD, Nicolas].
Le Cabinet du Roy de France, dans lequel il y a trois perles precieuses d'inestimable valeur: par le moyen desquelles sa Majesté s'en va le premier monarque du monde, & ses sujets du tout soulagez.
First edition, first issue, of this harsh criticism of the debauched church and rotten nobility and the resulting bad finances of France, anonymously published by a well-travelled Protestant physician, and writer on alchemy who was to become an associate of the reformer Fausto Paolo Sozzini, better known as Socinus, the founder of the reformist school influential in Poland. Barnaud was accused of atheism and excommunicated in 1604. He is one of the real historical figures, on which the Doctor Faustus legend is based.