BONE, Sir Muirhead, and Lady Gertrude Helena BONE.
Old Spain.
London, Macmillan & Co., 1936.
Two volumes, large folio, pp. [iii]–xiv, [ii], 120, [3]; vii, 123–235, [2]; titles printed in red and black and each bearing a vignette after a drypoint; with 120 plates, of which three double-page and many coloured; numerous illustrations in the text; fore- and lower edges slightly toned, but an excellent, fresh copy in the publisher's taupe pigskin, spines gilt, top edges gilt, others untrimmed; minor wear, some marking along spine of vol. I, free endpapers oxidized from turn-ins; from the library of Ian Robertson (1928–2020).
£2000

Approximately:
US $2666
€2361
Added to your basket:
Old Spain.
First edition of this sumptuous production, published soon after the outbreak of the Spanish Civil War, remarkable for the quality and variety of Muirhead Bone's drawings reproduced within it. This is number 56 of 265 copies, and is signed by the artist and by his wife Gertrude, author of the accompanying text, on p. [vii] of volume I. A separate portfolio containing two signed drypoint etchings was issued with each copy, but it is often missing and is not present here.

Old Spain arose from several visits to the country, including an extended one made in 1929. 'Only a portion of Spain has been included in these volumes, leaving, it is hoped, such centres as Madrid and Toledo, with Aragon, the Levant, and Catalonia, for some future occasion. From the actual content of the book it will be evident that the impressions of Spain were gathered during leisurely visits extending over the last years of the old régime. The Dictatorship, like a tottering wall, was already leaning to its collapse. Disaffection to the monarchy was even then audible, and an impatience of backwardness and old fashions manifest in all parts of the country. With the passing of old customs picturesque history also recedes; and it may be that even such recent scenes as are described in the present volumes have been witnessed for the last time by the Spaniard himself. From our wanderings in the wide territories of the Spains we have gathered both ripe and durable fruit. The beauty is distant now, and its people but a warmth of the heart, yet, vivid, alive, and enduring, they remain for us an experience and an affection which are Spain' (introduction, vol. I p. 1).

'Kenneth Clark, who admired [Bone] both as a man and an artist, described him as "one of the most honest, warm-hearted and unselfish men I have ever known" (Another part of the wood: a self-portrait, 1974, 59). He was among the greatest British draughtsmen, and his images of cities, particularly buildings being built or demolished, display extraordinary technical skill' (Oxford DNB).

As a writer, Gertrude Bone attracted praise from D. H. Lawrence and Virginia Woolf, among others.
You may also be interested in...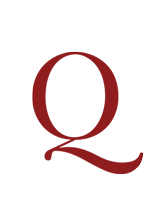 JAMES, Thomas.
The history of the Herculean Straits, now called the Straits of Gibraltar: including those ports of Spain and Barbary that lie contiguous thereto . . . Illustrated with several copper plates.
First edition of this substantial work on Gibraltar and the surrounding area. Thomas James (c. 1720–1782) joined the Royal Regiment of Artillery in 1738 and spent six years on the Rock between May 1749 and May 1755 (see vol. II p. 45). Promoted to captain in 1755, he led a company to Quebec in 1759, returning to England in 1761. At some point he returned to North America, where he wrote or at least completed this work.
KELMSCOTT PRESS – PRINTING IN PUBLIC MORRIS, William.
Gothic Architecture: A Lecture for the Arts and Crafts Exhibition Society.
A splendid copy of the first edition of Morris's lecture on Gothic architecture, an experimental project in printing for a public audience at the Arts and Crafts Exhibition.