BORROW, George.
The Bible in Spain; or, the journeys, adventures, and imprisonments of an Englishman, in an attempt to circulate the scriptures in the Peninsula.
London, John Murray, 1843.
Three volumes, 8vo, pp. xxiv, 370, [2, advertisements]; viii, 398, [2, advertisements]; viii, 391, [1, advertisements]; retaining half-titles in all volumes; an excellent copy in contemporary calf-backed boards, spines gilt and with green morocco spine labels; minor wear; advertisement slip for 'Mr Murray's Handbook for Spain' (i.e. Ford's A hand-book for travellers in Spain, first published in 1845) once apparently tipped in but now loosely inserted; from the library of Ian Robertson (1928–2020).
£500

Approximately:
US $624
€591
Added to your basket:
The Bible in Spain; or, the journeys, adventures, and imprisonments of an Englishman, in an attempt to circulate the scriptures in the Peninsula.
First edition. Borrow (1808–1881) joined the British and Foreign Bible Society in 1833: 'Borrow impressed the society not just by his appearance – he was an imposing 6 foot 3 inches, with prematurely grey hair – but by his linguistic capacities. They sent him to St Petersburg (1833–5) to oversee the printing of a Manchu version of the New Testament, and then to Portugal and Spain (1835–40) to distribute the scriptures. In Spain, civil war made his expeditions risky, while the hostile attitude of the authorities, coupled with his own provocative approach, led twice to his imprisonment' (Oxford DNB).

The Bible in Spain was based on his experiences in Portugal and Spain: 'I was, as I may say, from first to last adrift in Spain, the land of old renown, the land of wonder and mystery, with better opportunities of becoming acquainted with its strange secrets and peculiarities than, perhaps, ever yet were afforded to any individual, certainly to a foreigner' (vol. I pp. x–xi). The Bible in Spain was 'a runaway success' (Oxford DNB); the first edition of 1000 was issued in December 1842 (but dated 1843) and a further six editions followed in 1843.

Provenance: ownership inscription of 'Jessie C. Anstruther' on front pastedown of vol. I, probably Janet ('Jessie'), Lady Carmichael-Anstruther (c. 1797–1881), widow of Sir John Carmichael-Anstruther (1785–1818) of Elie House, Fife.

Alberich 1045; Black, A Gypsy Bibliography 474; Collie & Fraser A.2a; Palau 33313; Wise, A bibliography of the writings in prose and verse of George Henry Borrow 8. See Robertson, Los curiosos impertinentes (1992) pp. 154–165.
You may also be interested in...
TO THE SOUTH SEAS SNOW, William Parker.
A two years' cruise off Tierra del Fuego, the Falkland Islands, Patagonia, and in the River Plate: a narrative of life in the southern seas ...
First edition, with attractive coloured lithographed plates after drawings by the author.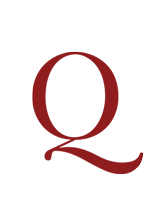 ROSS, Alexander (editor).
Πανσεβεια, or a View of all Religions in the World, with the several Church-Governments, from the Creation, to these Times, also a Discovery of all known Heresies in all Ages and Places, and choice Observations and Reflections throughout the whole the fourth Edition, enlarged and perfected … to which are annexed, the Lives, Actions, and Ends of certain notorious Hereticks, with their Effigies in Copper-Plates.
Fourth edition of Ross's Pansebeia and third of the Apocalypsis. A quarrelsome Aberdonian cleric most memorable for dismissing the works of Copernicus, Galileo, Kepler, Harvey, and Hobbes, Alexander Ross (1591–1654) published in 1653 his Pansebeia, a study of the religions of the world notable for its description of religion in the Americas.