BORROW, George.
The Bible in Spain; or, the journeys, adventures, and imprisonments of an Englishman, in an attempt to circulate the scriptures in the Peninsula.
London, John Murray, 1843.
Three volumes, 8vo, pp. xxiv, 370, [2, advertisements]; viii, 398, [2, advertisements]; viii, 391, [1, advertisements]; retaining half-titles in all volumes; an excellent copy in contemporary calf-backed boards, spines gilt and with green morocco spine labels; minor wear; advertisement slip for 'Mr Murray's Handbook for Spain' (i.e. Ford's A hand-book for travellers in Spain, first published in 1845) once apparently tipped in but now loosely inserted; from the library of Ian Robertson (1928–2020).
£500

Approximately:
US $666
€591
Added to your basket:
The Bible in Spain; or, the journeys, adventures, and imprisonments of an Englishman, in an attempt to circulate the scriptures in the Peninsula.
First edition. Borrow (1808–1881) joined the British and Foreign Bible Society in 1833: 'Borrow impressed the society not just by his appearance – he was an imposing 6 foot 3 inches, with prematurely grey hair – but by his linguistic capacities. They sent him to St Petersburg (1833–5) to oversee the printing of a Manchu version of the New Testament, and then to Portugal and Spain (1835–40) to distribute the scriptures. In Spain, civil war made his expeditions risky, while the hostile attitude of the authorities, coupled with his own provocative approach, led twice to his imprisonment' (Oxford DNB).

The Bible in Spain was based on his experiences in Portugal and Spain: 'I was, as I may say, from first to last adrift in Spain, the land of old renown, the land of wonder and mystery, with better opportunities of becoming acquainted with its strange secrets and peculiarities than, perhaps, ever yet were afforded to any individual, certainly to a foreigner' (vol. I pp. x–xi). The Bible in Spain was 'a runaway success' (Oxford DNB); the first edition of 1000 was issued in December 1842 (but dated 1843) and a further six editions followed in 1843.

Provenance: ownership inscription of 'Jessie C. Anstruther' on front pastedown of vol. I, probably Janet ('Jessie'), Lady Carmichael-Anstruther (c. 1797–1881), widow of Sir John Carmichael-Anstruther (1785–1818) of Elie House, Fife.

Alberich 1045; Black, A Gypsy Bibliography 474; Collie & Fraser A.2a; Palau 33313; Wise, A bibliography of the writings in prose and verse of George Henry Borrow 8. See Robertson, Los curiosos impertinentes (1992) pp. 154–165.
You may also be interested in...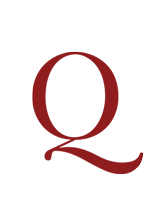 CHAPMAN, Abel, and Walter J. BUCK.
Wild Spain (España agreste). Records of sport with rifle, rod, and gun, natural history and exploration . . . With 174 illustrations, mostly by the authors.
First edition. 'An excellent book on sport in Spain' (Schwerdt). 'In "Wild Spain" we endeavour to describe a little-known land from a point of view hitherto almost unoccupied – that of the sportsman-naturalist . . . . During more than twenty years the authors have undertaken sporting expeditions into various parts of Spain – chiefly in Andalucia, but including, at one time or another, nearly all the western provinces from the Mediterranean to Biscay. A love of wild sport has been, perhaps, the leading motive; but the study of natural history has hardly been of secondary importance. In pursuit of these twin objects we have spared neither time nor trouble, spending weeks – sometimes months – at a time, in the sierras and wildernesses of Spain, bivouacing wherever night overtook us, or the chances of sport might dictate, and camping-out on the glorious snow-clad cordilleras' (preface).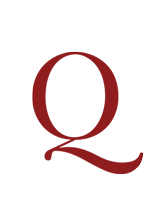 DOZY, Reinhart Pieter Anne (Francis Griffin STOKES, translator).
Spanish Islam: a history of the Moslems in Spain . . . translated with a biographical introduction and additional notes by Francis Griffin Stokes.
First edition in English of Dozy's comprehensive history of Islamic Spain from AD 711 to 1110, first published in 1861 as Histoire des Musulmans d'Espagne.