BORROW, George.
The Zincali; or, an account of the gypsies of Spain. With an original collection of their songs and poetry, and a copious dictionary of their language.
London, John Murray, 1841.
Two volumes, 8vo, pp. [iii]–xvi, 362; [iii]–vi, 156, [6, 'The Zincali, vocabulary of their language'], 135, [1, blank], [2, advertisements]; without the half-titles; a very good copy in the original purple cloth, spines lettered in gilt; faded, some light wear, head of spines very slightly chipped; advertisement slip for 'Mr Murray's Handbook for Spain' (i.e. Ford's A hand-book for travellers in Spain, first published in 1845) loosely inserted; from the library of Ian Robertson (1928–2020).
£375

Approximately:
US $468
€443
Added to your basket:
The Zincali; or, an account of the gypsies of Spain. With an original collection of their songs and poetry, and a copious dictionary of their language.
First edition. 'Borrow's success as a writer began with the publication of The Zincali in 1841 and The Bible in Spain in 1843. The translations he had published earlier had passed virtually unnoticed, but these two books established him in the public imagination as an original writer of undoubted power' (Collie p. 4).

'When Borrow went to Portugal and Spain in 1835, his task was to discover whether there would be any point in the British and Foreign Bible Society's attempting to promote the circulation of the Scriptures there . . . . [In Spain] he was excited to find Gypsies in large numbers, Gypsies who had been well established for several centuries and who welcomed him like a brother. Because civil war continued to rage throughout Spain during the whole period that Borrow was there, he often found it safer to be with the Gypsies than with anyone else, particularly when making a long journey . . . . He told his mother that he had been living amongst the Gypsies of the Province of Estremadura, that they had been kind to him because he spoke their language and that he had "written down one hundred of their songs, which are very pretty and which I intend to translate". This was the germ of the idea which grew during the next four years and which eventually became The Zincali' (ibid. p. 18).

'Borrow thought of himself as a philologist and translator. Others thought of him as variously, a prodigious walker, a Bohemian or Gypsy with the gift of tongues, the writer of The Bible in Spain, a humbug and fraud, an alarmingly morose giant who customarily had a notebook in his pocket. He was in some measure all those things. But he was also an oddly compelling personality who secured his place in English literature with a handful of books unlike any others, which catch the imagination and persuade the reader to bear with Borrow's impervious prejudices' (ibid. p. 2).

Provenance: from the library of the earls of Crawford, with Bibliotheca Lindesiana bookplates.

Alberich 1523; Collie & Fraser A.1a; Palau 33308; Wise, A bibliography of the writings in prose and verse of George Henry Borrow 7. See Robertson, Los curiosos impertinentes (1992) pp. 154–165.
You may also be interested in...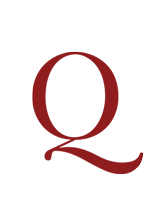 BORROW, George (Angus M. FRASER, editor).
A journey to Eastern Europe in 1844 (thirteen letters).
First edition of these letters; no. 36 of 140 copies. 'Apart . . . from his stirring missions to Russia, Portugal and Spain in the service of the Bible Society, Borrow's only attested foreign travelling took place in 1844. The letters assembled in this centenary collection are all those known to have survived from his correspondence at the time of his seven-month journey across Europe' (introduction, p. 3).
DIVING DEPICTED DU TEMPLE, Louis.
Du Scaphandre, et de son emploi a bord des navires … accompagné de 2 planches.
First and only edition of this work on the diving-suit, with an attractive early depiction of its use. The text addresses the recently patented diving-suit of Joseph-Martin Cabirol, providing a detailed description of the suit and its constituent parts, advice to divers (including what to wear under the suit and a series of signals given by tugging the cord), and arguments for the uses to which the suit could be put – among them repairing damage to ships below sea-level, finding routes for beached boats, and recovering lost anchors.