ITALIAN TEXTBOOK BY A LIBRETTO TRANSLATOR
BOTTARELLI, Ferdinando.
Exercises upon the different Parts of Italian Speech; with References to Veneroni's Grammar. To which is subjoined an Abridgement of the Roman History, intended at at [sic] once to make the Learner acquainted with History, and the Idiom of the Italian Language …
London, Printed for J. Nourse … 1778.
12mo., pp. viii, 195, [1], with a half-title; slightly dusty but a very good copy in contemporary sheep, neatly rebacked.
£450

Approximately:
US $594
€504
First edition, very scarce, of a popular Italian tutor for English students, designed to teach grammar and idiomatic phrases through the use of exemplars. Increasingly difficult English phrases are laid out with the uninflected Italian stems below:

I have been twelve years in this country, during
essere stato dodici anno paese nel
which time I have had the honour to teach several
quale tempo avvere avuto onore insegnare molto
ladies, and gentlemen Italian.
signora signore ……Italiano.

The second half of the work (pp. 97-195) is an 'Abridgement of the Roman History' in English, with a nearly word-by-word guide to the Italian vocabulary in footnotes.

Bottarelli's emphasis on the smooth rendition of idiomatic phrases is unsurprising. His father Giovan Gualberto Bottarelli, born in Siena, was a librettist who, having worked in Berlin and Amsterdam became the house poet for the King's Theatre in London in the late 1750s, writing or adapting (from Goldoni, Metastasio, etc.) more than 40 opera texts. He was known to Casanova, who visited him in 1763 and reported his family 'the very picture of poverty'. He made a living as a bookseller, teaching Italian, and publishing his libretti, many of which were translated into English by his son Ferdinando. Bottarelli Jr. was also the compiler of The Italian, English and French pocket Dictionary 1777. His Exercises had reached a third edition by 1795 and a ninth by 1829.

ESTC lists seven copies: BL, Cambridge, NLI, Bodley, Senate House; Harvard and Yale.

Alston XII, Italian 85.
You may also be interested in...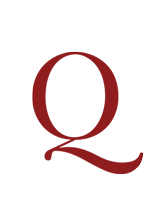 PSEUDO-HEGESIPPUS.
De rebus a Iudaeoru[m] principibus in obsidione fortiter gestis, deq[ue] excidio Hierosolymorum, aliarumq[ue] ciuitatum adice[n]tium, libri V diuo Ambrosio Mediolanensi episcopo interprete. Eiusdem Anacephaleosis fini operis adiecta est.
An early edition of this popular Latin account of the Jewish War of 66-73 AD, with a dedication by Philipp Melanchthon. The text borrows heavily from the Jewish War and Jewish Antiquities of the first-century Jewish historian Josephus, and is attributed in extant manuscripts either to Hegesippus – a possible corruption of Iosippus – or to Ambrose of Milan. Its composition is usually dated to the late fourth century: book 2 contains an allusion to the conquest of Britain by Theodosius c. 370 AD. The text is followed by the Pseudo-Ambrosian work Anacephaleosis, a Carolingian treatise on the destruction of Jerusalem, and the volume ends with tables of concordance between Hegesippus and Josephus's works.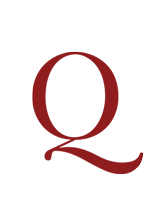 WITH THE ASSISTANCE OF JONATHAN SWIFT TEMPLE, Sir William.
An Introduction to the History of England …
First edition. Newly arrived in England from Trinity College, Dublin, Swift in 1689 entered upon a ten-year period as secretary to Sir William Temple at Moor Park near Farnham in Surrey. 'Partly thanks to Swift's support several of Temple's important works were published in the 1690s, notably the second part of his Miscellanea ... and … his Introduction to the History of England.' (Oxford DNB). As usual with works by Temple printed in Swift's time, the manuscript sent to the press was in Swift's hand, a copy of the original incorporating Temple's corrections (Elias, pp. 4-5). Temple in turn 'helped his young protégé with the revision of the Tale of a Tub'.