ROMAN BUSTS. WITH ROYAL PROVENANCE
BOTTARI, Giovanni Gaetano.
Del Museo Capitolino tomo I contenente immagini d'uomini illustri [- tomo secondo contenente i busti imperiali].
Rome, si vende alla calcografia camerale; nella stamperia di Antonio De'Rossi, 1741-48.
2 vols, folio, pp. [2], 48, with engraved title-page and 97 engraved plates (plates 1-V, V bis, VI, 1-90); [2], 83, [3], with engraved frontispiece and 89 engraved plates (I, II.1, II.2, III-V, 1-83); engraved initials, additional engraved illustrations within letterpress text; occasional light foxing, water stain to lower corners at end of vol. 1, light marginal water stain at end of vol. 2; very good in contemporary red morocco, covers richly decorated with gilt border, panel and centre-piece, spines gilt in compartments with lettering-pieces, gilt edges, marbled pastedowns; rebacked with some loss to spines, corners worn; armorial bookplate to front pastedowns of William IV as Duke of Clarence, and to rear pastedowns of William Frederick, Duke of Gloucester; shelfmarks 'BVII No. 3' and 'No. 4' inked to front flyleaves.
£1250

Approximately:
US $1710
€1459
Added to your basket:
Del Museo Capitolino tomo I contenente immagini d'uomini illustri [- tomo secondo contenente i busti imperiali].
First edition of the first two volumes of this handsome publication, showcasing classical busts preserved at the Museo Capitolino in Rome, this copy formerly in the possession of William IV.

Tracing its origins to 1471, the Museo Capitolino was opened to the public in 1734 by Pope Clement XII, and is considered the first public museum in the world. Del Museo Capitolino was edited by the Florentine polymath and Vatican librarian Giovanni Gaetano Bottari (1689–1775), who wrote several works devoted to art, and acted as Clement XII's counsellor. The two volumes here contain 186 beautiful engraved plates after drawings by Giovanni Domenico Campiglia (1692–1768), mostly executed by Carlo Gregori, Pietro Antonio Pazzi, Silvio Pomarede, Girolamo Rossi, and Gennaro Gutierrez.

The first volume is devoted to busts of 'illustrious personages', including Virgil, Aristotle, Socrates, Plato, Pythagoras, Terence, Homer, Cleopatra, Sappho, Euripides, Herodotus, Cicero, and Archimedes. The second volume is dedicated to busts of Roman emperors and their consorts, featuring, for example, Julius Caesar, Augustus, Caligula, Agrippina, Nero, Trajan, Plotina, Hadrian, Faustina, Marcus Aurelius, Lucilla, Septimius Severus, Caracalla, Gallienus, and Julian.

Two further volumes were published later: one devoted to the museum's statues, which appeared in 1755, and another to its bas reliefs, issued, after Bottari's death, in 1782.
You may also be interested in...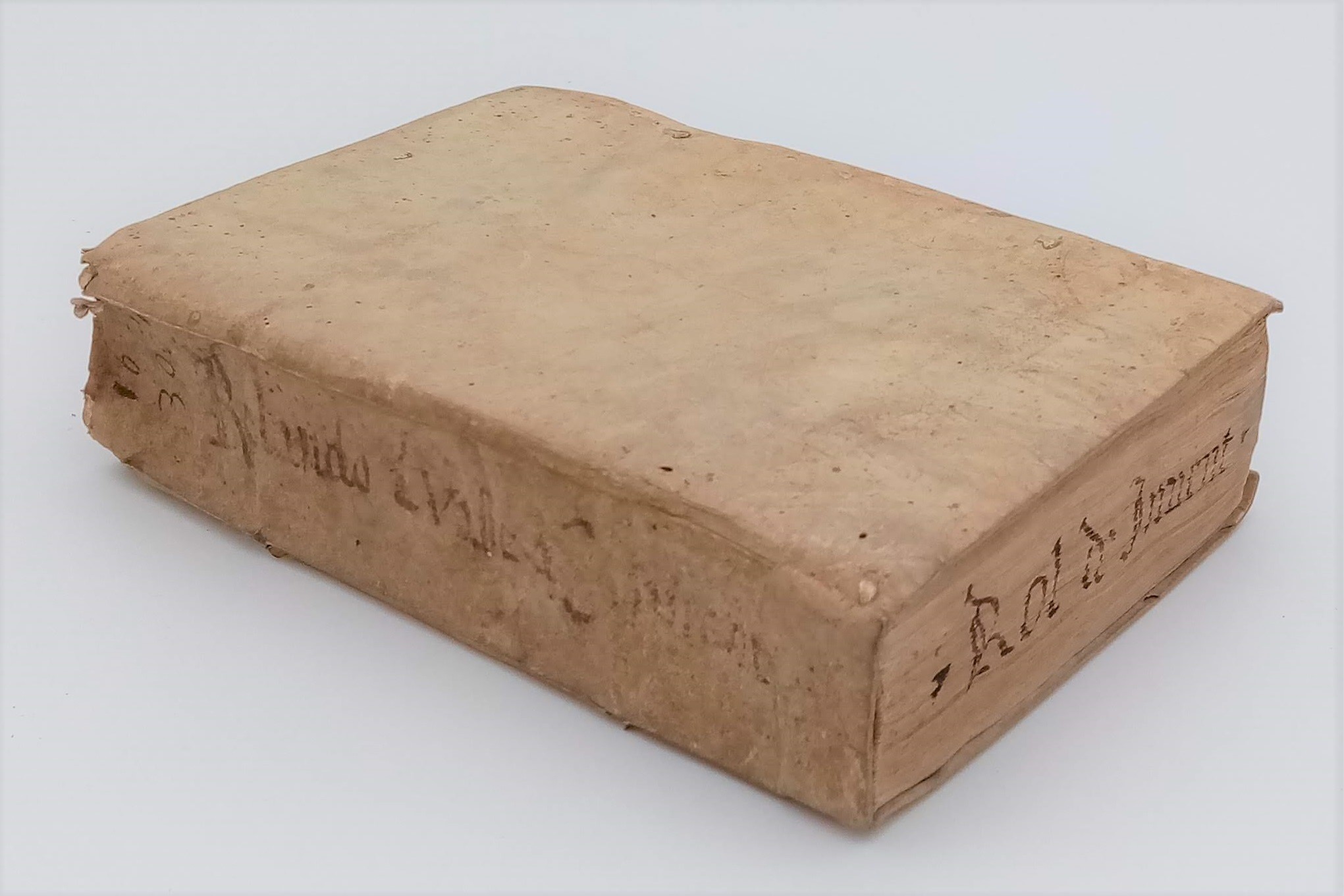 VALLE, Rolando della.
Tractatus non minus utilissimus quam necessarius de inventarii confectione.
Very rare first edition of the successful Tractatus of the statesman and jurist Rolando della Valle. It is the first work to systematically treat the procedure for the drawing of organized lists or inventories to be used in the practice of inheritance law.
[PALMIERI, Giuseppe].
Riflessioni sulla pubblica felicità relativamente al Regno di Napoli. Seconda edizione dall' autore accresciuta.
Second edition, substantially enlarged. 'Giuseppe Palmieri, Marchese di Martignano (1721–94?), was one of that brilliant band of Neapolitans in which Filangieri was perhaps the most widely known figure. Palmieri was primarily a practical administrator. But the welfare economics of the eighteenth-century Consultant Administrators can perhaps be best appreciated by reading his Riflessioni sulla pubblica felicità relativemente al regno di Napoli (1787) or his Pensieri economici … (1789) or his Della ricchezza nazionale (1792)' (Schumpeter, p. 177n).