STUART DE ROTHESAY'S COPY
BOURGOING, Jean François, Baron de.
Tableau de l'Espagne moderne . . . seconde edition, corrigée et considérablement augmentée, à la suite de deux voyages faits récemment par l'auteur en Espagne.
Paris, for the author, Du Pont, Devaux and Regnault, 1797.
Three volumes, 8vo, pp. vii, [i], 383; [ii], 390; [ii], 360; with seven folding plates and four folding maps or plans; a few minor stains, blank lower outer corner of one leaf torn away (Q8 in vol. III, not affecting text), but a very good copy in contemporary dark green roan-backed grey boards, spines gilt; slightly rubbed, small dig in spine of vol. III; from the library of Ian Robertson (1928–2020).
£1400

Approximately:
US $1866
€1653
Added to your basket:
Tableau de l'Espagne moderne . . . seconde edition, corrigée et considérablement augmentée, à la suite de deux voyages faits récemment par l'auteur en Espagne.
Second edition, considerably expanded with respect to the first following Bourgoing's second journey to Spain in 1792–3; the first edition had appeared in 1788 (as Nouveau voyage en Espagne). Bourgoing's extensive work contains much on Spanish culture, industry, commerce and trade.

The earliest attempt at intervention in economic matters by the Bourbon monarchy was a scheme to reverse Spain's industrial decline by a policy of 'import substitution' pioneered in France by Colbert. A number of royal factories were built, each one granted a monopoly status and given a state subsidy. 'In the 1780s the town of Guadalajara had nearly 800 modern looms which provided jobs for almost 4,000 weavers. The royal factory was among the largest in Europe and was kept supplied by 40,000 spinners from as far away as Madrid and La Mancha. In its heyday in the 1740s new managers and artisan workers were brought over from England to introduce a series of new lines. The French traveller Bourgoing considered the quality of its products as high as that of julienne woollens and also commented on their relative cheapness. However, the seeds of industrial capitalism in Spain were not to be found in the operations of the royal factories, as instanced by the fate of the Guadalajara enterprise. Sheltered from outside competition by its regal patrons, the Guadalajara factory was never a financial success. In 1783 it made losses amounting to 200 million reales, a factor which appears to have forced the closure of the factories at San Fernando and Brihuega in the following year'.

'Despite hand-outs of the State, the previous industrial stagnation of Castile was reinforced in the eighteenth century by poor communications and consequently high transport costs. Bourgoing gives a critical account of their retardative influence on internal trade. "One scarcely sees", he comments, "any other traffic than that in wine and olive oil carried on the backs of mules and asses from one province to another, that of grain, which likewise depending on the exclusive aid of beasts of burden, goes to remedy with the surplus of one district the scarcity of a neighbouring district . . . . Materials needed by the factories, merchandise which passes from the frontiers and ports to the interior is almost always transported by the same slow and consequently expensive means" ' (Harrison, An economic history of modern Spain pp. 14–15).

Provenance: Charles Stuart, Baron Stuart de Rothesay (1779–1845), with his arms stamped in blind on covers (British Armorial Bindings stamp 1). Stuart was successively chargé d'affaires at Madrid, Envoy to Portugal, Minister at The Hague, and Ambassador to Paris.

Palau 34056. See Robertson, Los curiosos impertinentes (1992) pp. 178–9.
You may also be interested in...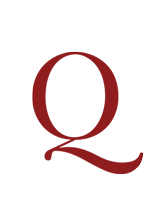 CERVANTES SAAVEDRA, Miguel de (Charles JARVIS, translator).
Don Quixote de La Mancha . . . Embellished with twenty-four highly finished engravings, from drawings designed expressly for this edition.
First edition with these plates, which are after drawings by the Scottish aquatint engraver and painter John Heaviside Clark (c. 1771–1863). 'They are well conceived and executed. The series, which was engraved for colouring, and is generally, but not always, found coloured, is now difficult to procure' (Ashbee). 'Río y Rico, excessively critic, considers these illustrations as very bad. For Givanel, they are revolutionary, a new and humorous way of understanding Cervantes' novel' (Cushing Memorial Library Cervantes Collection, online).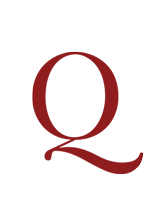 STEPHENS, Edward Bell.
The Basque Provinces: their political state, scenery, and inhabitants; with adventures amongst the Carlists and Christinos.
First edition. The author spent three months among the Carlists in 1836 as correspondent for the Morning Post, arriving at Bayonne on 3 September 1836 and returning there on 13 January 1837. His account includes descriptions of the second siege of Bilbao and the Battle of Luchana.