BOWLES, William.
Introducción á la historía natural, y á la geografía física de España, por D. Guillermo Bowles. Segunda edicion, corregida.
Madrid, Imprenta Real, 1782.
Small 4to, pp. xxvi, 47, 576; an excellent copy in contemporary Spanish speckled calf, gilt border on covers, spine gilt and with black morocco lettering-piece; minor wear, short crack in lower joint; from the library of Ian Robertson (1928–2020).
£600

Approximately:
US $800
€708
Added to your basket:
Introducción á la historía natural, y á la geografía física de España, por D. Guillermo Bowles. Segunda edicion, corregida.
Second, corrected, edition; first published in 1775. William Bowles 'was probably born in 1720 near Cork city (some sources give his birth as 1705). He studied law in London at his parents' behest, but abandoned it in 1740 to study natural history, chemistry, metallurgy, and astronomy in Paris. After travelling extensively in France and Germany, visiting mines and making a study of natural history and mineral production, he was offered the position of superintendent of Spanish state mines (1752) and later principal scientist of the museum of natural history in Madrid (1753). This was facilitated by his friendship in Paris with Don Antonio de Ulloa, who was appointed director of the museum (1753) and was later admiral of the Spanish fleet. He was asked to organise a natural history collection and set up a chemical laboratory to study platinum and its alloys. One of his first successes was the reinstatement of the famous Almadén mercury mine, which had been damaged by fire. His work on platinum brought him to refute the ideas current at the time that platinum was an alloy of iron and gold. As part of his museum research he travelled throughout Spain, observing the geology and natural history and collecting specimens. Joseph Solano, lieutenant-general of the Spanish navy, was one of his closest collaborators and often accompanied him on his travels'.

'In 1775 Bowles published his main work, Introducción a la historia natural, y á la geografía física de España . . . under the name Don Guillermo Bowles. This was the first scientific description of the physical geography of Spain. It ran to two further editions (1782, 1789) and was translated into several languages. It has never been properly translated into English. Despite his shortcomings in the Spanish language (he often had to call on the assistance of his friends in translating documents), he wrote the book in a popular and ironic style. The nature of his views on many of the subjects were advanced for their time, particularly on geological processes. In places his opinions predated the published theories of the eminent British geologist James Hutton (1726–97). Assisted by friends in Paris and London, he also published short papers on Merino sheep and on Spanish locusts . . . . Despite his initially negative attitude towards Spain – "all Spain was stupid, lethargic, poor, dirty, jealous, and melancholy" (G. Reynolds, 'William Bowles (1720–1780), eurogeologist', European Geologist, 1997, pp. 67–70) – he soon changed his mind. He stayed for twenty-eight years and was a valued member of Spanish society. Not only was he held in high regard as a scientist but was described as tall, fine-looking, kind, generous, honourable, active, ingenious, and well informed. He married Anna Regina Rustein, a German, whom he probably met on his travels in Germany. They had no children. She frequently accompanied him on his travels and they moved house so often, living on four occasions in Madrid and Bilbao, that they used to sell their furniture every time a major move was made or long trip planned. He died 25 August 1780 in Madrid and was buried in the church of San Martin' (Dictionary of Irish Biography).

Provenance: the eminent Irish judge William Downes, 1st Baron Downes of Aghanville (1751–1826; see Dictionary of Irish Biography), with his bookplate. Downes served as lord chief justice between 1803 and 1821.

Palau 34228n. See Robertson, Los curiosos impertinentes (1992) pp. 76–9.
You may also be interested in...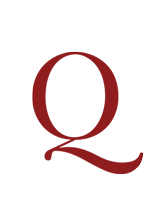 [HERBERT, Henry John George, third earl of Carnarvon.]
Portugal and Gallicia, with a review of the social and political state of the Basque Provinces; and a few remarks on recent events in Spain. To which is now subjoined, a reply to the 'Policy of England towards Spain' . . . Second edition.
Second, expanded, edition; first published the previous year. Carnarvon (or, as he then was, Viscount Porchester) visited Spain and Portugal in July 1827. 'His companion on the voyage out to Lisbon had been Sir Arthur de Capell Brooke, who was on his way to Cádiz en route to North Africa . . . . After three weeks in Lisbon, Porchester rode north to Oporto and crossed the Miño at Tuy. From Vigo, with its ría sparkling in the sun, he entered Pontevedra in drenching rain. Hence – although the landlord's daughter was pretty and not disinclined to a little flirtation – he pressed on to Santiago' (Robertson). After taking in La Coruña, where he visited the battlefield of 1809, Porchester crossed to El Ferrol and then 'rode inland to Lugo, where he was arrested in the middle of the night on obscure "political grounds", and to his great personal inconvenience and irritation was sent back under escort to Santiago. Instead of visiting Orense as had been his plan, all he saw was the interior of a number of horrid ventas, which he had always tried to avoid' (ibid.). The Secretary of Police at Santiago set Porchester at liberty, but the following morning he was arrested again and subjected to a farcical cross-examination during which he had to refute allegations that he was a Spanish Liberal agent acting in concert with Spanish Constitutional refugees in Portugal. He returned to Portugal shortly afterwards.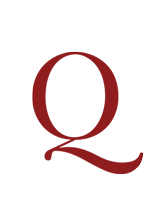 FRAZER, Sir Augustus Simon (Edward SABINE, editor).
Letters of Colonel Sir Augustus Simon Frazer, K.C.B. commanding the Royal Horse Artillery in the army under the Duke of Wellington. Written during the Peninsular and Waterloo Campaigns.
First edition; scarce. Sir Augustus Frazer (1776–1835) joined the Royal Military Academy at Woolwich aged fifteen and a year later was gazetted second lieutenant in the Royal Artillery. He saw action during the Flanders Campaign of the French Revolutionary War and commanded all the artillery employed during the (ultimately disastrous) assault on Buenos Aires in July 1807.