BOWRING, Sir John.
Poetry of the Magyars, preceded by a Sketch of the Language and Literature of Hungary and Transylvania …
London, printed for the author, and sold by Robert Heward, and Rowland Hunter, and Otto Wigand in Pest, 1830
8vo, pp. xvi, lxxxiii, [1], 312, [4]; ink ownership inscription of Thomas Bowring, dated Brooklyn, 1879, to the front flyleaf; a few spots here and there, but a good copy in 19th century green half morocco, upper edge gilt, spine gilt, lightly rubbed.
£300

Approximately:
US $421
€342
First edition: the first appearance of Hungarian literature in English, 'the first world-wide presentation of the hitherto unknown poetry and literature of an almost unknown people, written in an unknown language' (Varannai, p. 105). It was for a long time the only Western source for Hungarian poetry.

Poems by over 20 poets are included, among them Miklós Zrínyi (1620–1664), 'the founder of the modern poetry of the Magyars' (p. xxxiii); Ferenc Kazinczy (1759–1831), the language reformer and leading translator; Mihály Csokonai (1773–1805), the first major post-Baroque Hungarian lyric poet; Ferenc Kölcsey (1790–1838), a leading essayist; and Mihály Vörösmarty (1800–1855), the finest poet of Hungarian Romanticism. The work ends with over 60 national songs. Bowring also provides an account of the Hungarian language and literature, plus fifty pages of valuable biographical sketches.

Provenance: Thomas Bowring (1847–1915) was the grandson of Benjamin Bowring (a cousin of Sir John), who ran the New York office of the family shipping business.

For a full account of the book, see Aurél Varannai, 'John Bowring and Hungarian literature', Acta litteraria Academiae Scientiarum Hungaricae, vol. VI (1963), pp. 105–148.
You may also be interested in...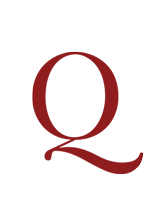 JEVONS, Herbert Stanley.
Essays on economics.
First edition of Herbert Stanley Jevons' essays, on pleasure and pain, utility, labour, exchange and capital, rent, and production, inscribed to his Chicago associate J.D. Thompson (see item 23). In the introduction he mentions his father's work in discussion of 'the hedonic school' of economics, whose philosophy he invokes in his opening declaration: 'The motive which underlies almost all the actions of men is a desire to experience pleasure and avoid pain' (p. 1). Herbert classifies his own argument as 'characteristic of the hedonic school', but with a more than characteristically mathematical treatment. Motivated by consideration for 'the general reader' he uses 'graphic illustrations' rather than algebraic equations (pp. 14-15).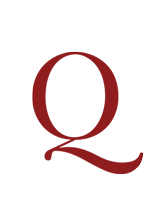 PAGLIARANI, Elio.
Inventario privato. Prefazione di Giacomo Zanga. Disegni di Alberto Casarotti.
First edition of the second published collection of poems by Elio Pagliarani (b. 1927), a member of the neo-avant-garde Gruppo 63. Pagliarani was the first of five poets to be anthologised by Alfredo Giuliani two years later in his important anthology I novissimi (1961), which in many ways can be seen as the launch of the Italian neo-avant-garde.