BOWRING, Sir John.
Wybōr poezyi polskiéy. Specimens of the Polish Poets; with Notes and Observations on the Literature of Poland …
London, printed for the author, and sold by Baldwin, Cradock & Joy and Rowland Hunter, 1827.
12mo, pp. xxx, [2], 227, [1]; with a folding engraved frontispiece of musical notation; ink ownership inscription of Thomas Bowring, dated Brooklyn, 1879, to the front flyleaf; a good copy in 19th century green half morocco, upper edge gilt, spine gilt, lightly rubbed.
£300

Approximately:
US $418
€339
First edition: the first collection of Polish poetry in English. 'John Bowring was a true friend of the Poles and became an ardent spokesman of the Polish cause in Britain; his Specimens of the Polish Poets (London 1827), the first Polish anthology in English, bear evidence of the important services rendered by him at that early stage of Anglo-Polish cultural relations' (Kowalska, p. 102).

Included are poems by Jan Kochanowski (1530–1584), the greatest Polish poet before the nineteenth century; Szymon Szymonowic (1558–1629), one of the last great Polish Renaissance writers, and his friend, Szymon Zimorowic (1604–1629); Maciej Kazimierz Sarbiewski (1595–1640), 'the Christian Horace'; the seventeenth-century pastoralist Jan Gawiński; Ignacy Krasicki (1734–1801), 'the most outstanding literary figure of the Polish Age of Enlightenment' (Everyman Companion to East European Literature); Tomasz Kajetan Węgierski (1756–1787), 'a licentious and satirical poet [who] died in early life the victim of passion and disease' (p. 137); and the contemporary writers Julian Ursyn Niemcewicz, Kazimierz Brodziński, and Krystyn Lach Szyrma, who acted as Bowring's adviser on the project.

Bowring (1792–1872) – merchant, diplomat, politician, and Bentham's friend and editor – first learnt his languages as a boy from foreign traders on the quay at Exeter. His translations earned him temporary fame and, while not always entirely Bowring's own work, they are of great importance for introducing little-known literatures to the English-speaking world.

Provenance: Thomas Bowring (1847–1915) was the grandson of Benjamin Bowring (a cousin of Sir John), who ran the New York office of the family shipping business.

For a full account of the book, see Arthur Prudden Coleman, 'John Bowring and the poetry of the Slavs', Proceedings of the American Philosophical Society, vol. 84, no. 3 (May 1941), pp. 436–9, and Aniela Kowalska, John Bowring: tłumacz i propagator literatury polskiej w Anglii (Łódź, 1965).
You may also be interested in...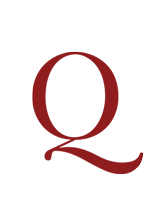 CLARE, John.
The Shepherd's Calendar; with Village Stories and other Poems …
First edition. The Shepherd's Calendar was a work of long gestation and many delays, partly because of the inchoate form in which Clare presented his original manuscript to Taylor and partly because of Taylor's slash and burn editorial policy. Though the work was finally ready by November 1826, the first drawing for the frontispiece was deemed unsuitable and two months were lost as a second was made and engraved. The delays were not in Clare's favour: tastes had moved on, the work was not a commercial success, and Clare was left with a stack of remainders. The Shepherd's Calendar has since, however, acquired a critical reputation for its 'extraordinary blend of observation and delicate fantasy' (Jonathan Wordsworth, Visionary Gleam).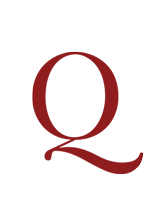 PAGLIARANI, Elio.
Inventario privato. Prefazione di Giacomo Zanga. Disegni di Alberto Casarotti.
First edition of the second published collection of poems by Elio Pagliarani (b. 1927), a member of the neo-avant-garde Gruppo 63. Pagliarani was the first of five poets to be anthologised by Alfredo Giuliani two years later in his important anthology I novissimi (1961), which in many ways can be seen as the launch of the Italian neo-avant-garde.