'AVENGE, O LORD, THY SLAUGHTERED SAINTS'
BRAMLEY-MOORE, William.
The six Sisters of the Valleys. An historical Romance … With Illustrations drawn by T. H. Nicholson, engraved by C. W. Sheeres …
London: Longman, Green, Longman, Roberts, and Green. 1864.
3 vols., 8vo., with half-titles, frontispieces, and eleven plates; original royal blue bead-grain cloth, blocked in blind and gold; a very good, bright copy.
£650

Approximately:
US $852
€727
First edition of Bramley-Moore's only book, a violently anti-Catholic historical novel. Set in 1665, The Six Sisters of the Valleys documents the 'extraordinary cruelties' inflicted by the 'demon of popery' upon the Protestants living in the valleys of Piedmont. This had been the subject of Milton's celebrated sonnet, 'On the Late Massacre in Piedmont'. Writing in the year of Newman's Apologia pro vita sua, 'the author offers this mite … as a protest against the encroachments of that Church, which, while she totters on the banks of the Tiber, is strengthening her stakes and lengthening her cords on the banks of the Thames' (Preface). An appendix in each volume explains the factual basis of the story. Wolff 777.
You may also be interested in...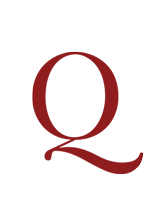 [O'BRIEN.] NA GOPALEEN, Myles. [Pseud.] Brian O'Nolan.
The Hard Life … An Exegesis of Squalor.
First edition. A short comic novel described by O'Brien's biographer Anthony Cronin as 'a small masterpiece', The Hard Life recounts the turn-of-the-century doings of a nameless narrator and the characters around him, with a remote, disdainful calmness and clarity. Set in the same turn-of-the-century Dublin as Joyce's Portrait of the Artist, it consists, as Cronin says, of a series of conversation pieces that are 'classics of pointless dialectic' – a brand of comedy O'Brien's pseudonymous journalist, Myles na Gopaleen, spent years perfecting in his Irish Times column.
HAPPINESS;
a Tale, for the Grave and the Gay ...
First edition. A Bildungsroman in which the heroine, Louisa Delaval, rejects the 'treacherous' world of fashion, and finds that happiness lies in religion. The silver fork setting provides a striking foil for the author's moral message, exegetical understanding and perceptive thoughts about genre: 'If the Bible were a romance … It would be the greatest favourite that our circulating libraries could furnish'.