SPANISH RHODOMONTADES
BRANTÔME, Pierre de Bourdeilles, Seigneur de.
Spanish Rhodomontades. As also historical and ocular proofs of a true heroism and a superior bravery, shewn by the Spaniards in their wars with the French, Germans, Dutch, and other nations, whom they almost always worsted and got the better of, except the English, who as constantly beat them. Written in Spanish, French, and other languages... [translated] by Mr Ozell.
London, J. Chrichley (i.e. Critchley), 1741.
8vo., with engraved frontispiece, printed in double columns in Spanish and English, roman and italic letter, advertisement leaf at end; English contemporary dark blue morocco, gilt two-line panels and borders on sides with corner ornaments, rebacked, gilt edges.


£750

Approximately:
US $984
€838
First edition in English, with the Rhodomontades printed in the original Spanish. This collection of braggadocio boastings, drawn from the dramatic dialogue of Spanish practitioners of the Commedia dell'Arte, was first published in French in 1740.

Not in Palau. NUC records 4 copies (Yale, Newberry Library Chicago, Lehigh University Bethlehem, and Union Library Catalogue of Pennsylvania).
You may also be interested in...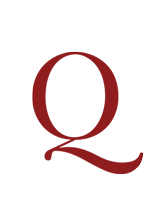 LAMB, Charles.
The Works … in two Volumes …
First edition, dedicated to 'my dear Coleridge': a selection of poems, essays and letters, as well as John Woodvil and Rosamund Gray. There are also five poems by Charles's sister Mary.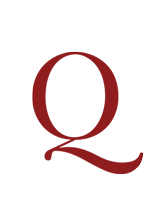 [WHITE, Charles].
The Adventures of a King's Page. By the Author of "Almack's Revisited." ... In three Volumes ...
First edition of a witty novel by the author of Almack's Revisited (that marvellous parvenu's manual disguised as a satire on parvenus). The Adventures of a King's Page has a wider scope than the social hothouse of the silver fork novel, featuring a pageant of (among others) military men, foreigners, royals, hotel-keepers, colonials, and clergymen, alongside the fashionable aristocrats one expects to find lining the pages of a novel of this date. The plot is driven forward by a colourful but controlled rush of event, character and location, and concerns the difficult but ultimately triumphant adventures of Arthur Beverley, a 'young man of peculiar character, and most delicate constitution', the son of an English expatriate General in France (and, after the Revolution, Italy), and the victim of 'a romantic turn' in early youth. Wolff 7171; Garside, Raven, Schöwerling 1829:81.