CLASSICAL FLAWS, ODE TO A NIGHTINGALE, AND 'BRITTANS BLISSE'
BRATHWAITE, Richard.
Natures Embassie: or, the Wilde-mans Measures: danced naked by twelve Satyres, with sundry others continued in the next Section ….
[London,] Printed for Richard Whittaker. 1621.
8vo., pp. [8], 173, '172', [2], 175-263, [1]; title-page within a striking illustrative woodcut border, with Pan at the head and twelve dancing satyrs at the foot; 'The Second Section of divine and morall Satyres', 'The Shepheards Tales', 'Omphale', and 'His Odes' each have a divisional title-page dated 1621; main title-page slightly toned, with a small marginal tear, some light foxing at the extremities, but a very good copy in full crushed maroon morocco, gilt, by Rivière; book label of John Camp Williams.
£13500

Approximately:
US $16516
€15646
Added to your basket:
Natures Embassie: or, the Wilde-mans Measures: danced naked by twelve Satyres, with sundry others continued in the next Section ….
First edition of a substantial collection of satires, elegies and eclogues. The structure is somewhat chaotic, as is common with Braithwaite, and different sections are dedicated variously to Thomas Huett, Lady Philadelphia Wharton (daughter of Robert Carey, Earl of Monmouth), and Thomas Ogle.

In 'Natures Embassie', pp. 1-'172', a series of figures from history and classical literature and myth are used to embody the various human flaws that have degraded 'Nature' to its present degenerate state. Clytemnestra represents adultery for example, Croesus vainglory, Caligula blasphemy, Pygmalion dotage, and Protagoras idolatry. Each of the 29 poems is prefaced by a prose Argument, and accompanied by detailed marginal notes.

At the end of the first part of 'Natures Embassie' is a series of 'epycedes or funeral Elegies, concerning sundry exquisite Mirrors of true love' – Hero and Leander, Pyramus and Thisbe, Dido and Aeneas. The 'Second Section' is capped by 'modern' satires, including one on a 'corrupt lawyer' and another on a whoremonger. The 'shepheards tales' are relatively conventional eclogues, and follow on from a separate publication of some other tales; the odes are more interesting, and number several on birds (nightingale, owl, merlin), as well as a lament of autumn, 'The Fall of the Leafe', and an encomium 'upon the worthie and sincere Proficients and Professants of the common law'.

Though now mostly commonly associated with his famous conduct books of the 1630s, Braithwaite had a long and varied career (which included a period at the Inns of Court, hence perhaps the legal poems here). Brathwaite came from a prominent Westmoreland family, but when his father died in 1610 he abandoned his studies and went to London, where he soon embarked upon a literary career; he knew Thomas Heywood and may have collaborated with Thomas Randolph. Over the next fifty years or more he published a succession of volumes, in verse and prose, trying his hand at pastorals, picaresque topography, manuals of conduct, translations, and plays (of which only the playlet Mercurius Britan[n]icus, 1641, survives), many of which display the same character as the present miscellany. In his omnivorous curiosity, digressive erudition, and idiosyncratic style Brathwaite is comparable to his more celebrated contemporaries Sir Thomas Browne and Robert Burton.

Pforzheimer 81; STC 3571.
You may also be interested in...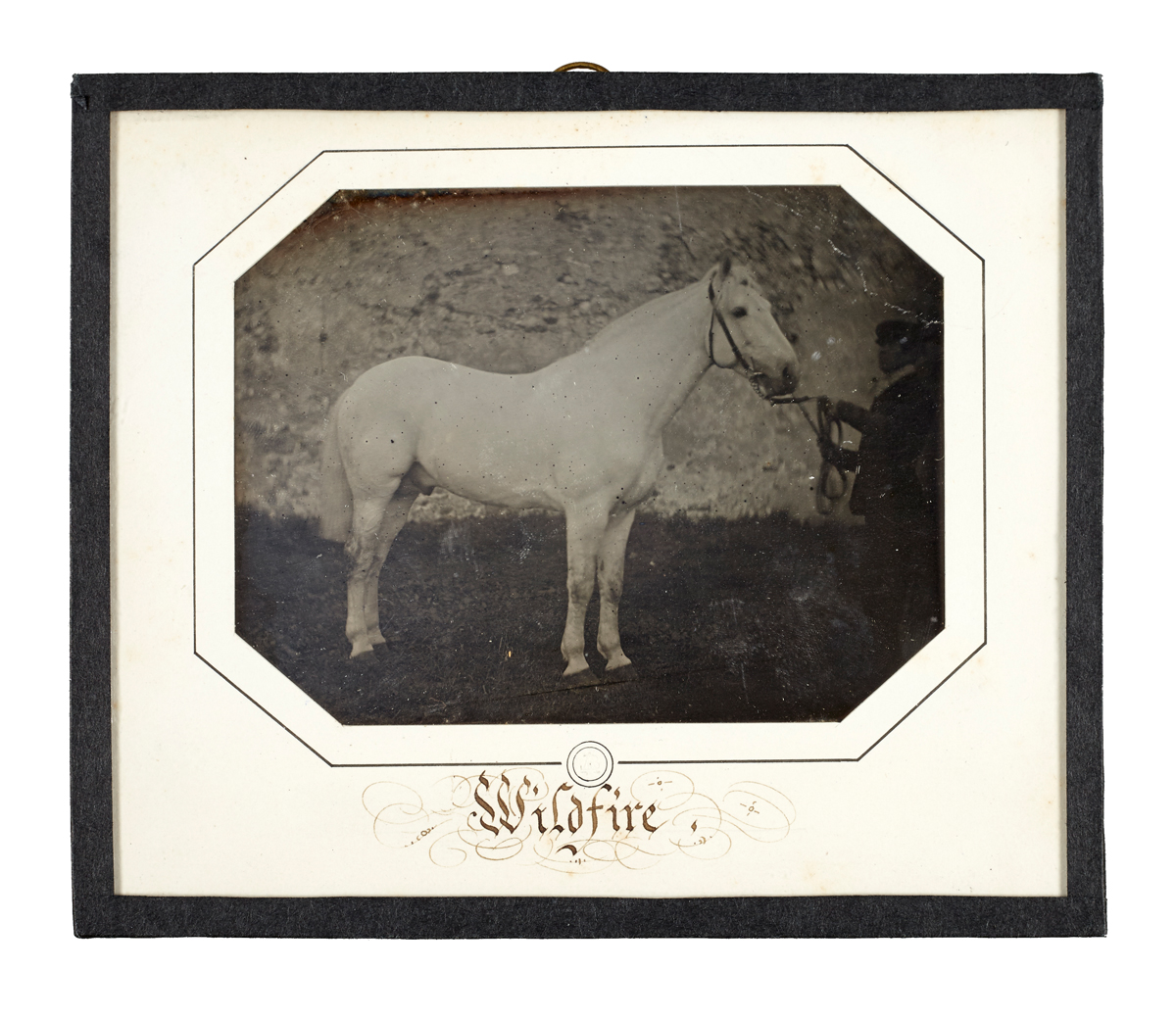 EARLY EQUINE DAGUERROTYPE PORTRAIT
WITH A FINE PROVENANCE BISSON, Louis-Auguste. 
'Wildfire'. 
An extraordinary equine portrait, testimony to the improvements made in the daguerreotype process made by Louis-August Bisson which allowed greater spontaneity through shorter exposure times.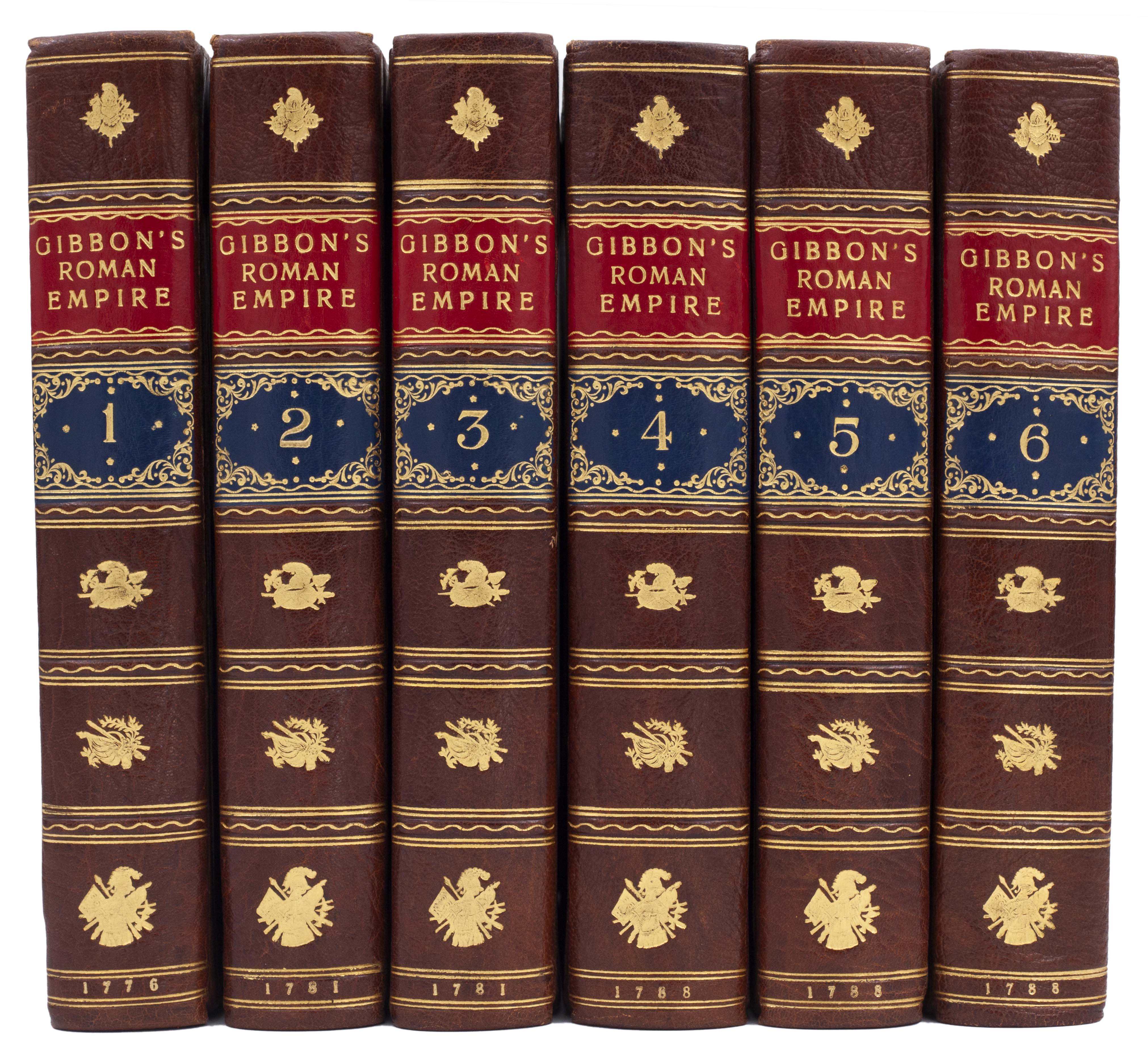 GIBBON, Edward.
The history of the decline and fall of the Roman empire.
First editions of all six volumes of Gibbon's 'masterpiece of historical penetration and literary style' (PMM). The first volume here is of the second variant (of two), with the errata corrected as far as p. 183 and X4 and a4 so signed.