BRAY, Charles.
The philosophy of necessity; or, the law of consequences; as applicable to mental, moral, and social science.
London, Longman et al, 1841.
Two volumes, 8vo, continuously paginated, pp. viii, [4] contents and blank, 299, [3] colophon, advertisement, and blank; [4], [299]-663, [1] errata; light browning throughout, some pencil marginalia and an annotation to the rear free end-paper of vol. I; a very good copy in the original publisher's blind-stamped cloth, re-backed, preserving sections of the original spines as numbering and lettering-pieces; extremities a little bumped and rubbed.
£450

Approximately:
US $614
€524
Added to your basket:
The philosophy of necessity; or, the law of consequences; as applicable to mental, moral, and social science.
First edition. Bray (1811-84), a Coventry ribbon manufacturer, was converted to phrenology by George Combe, with whom he formed a close association; he was also close in early life to George Eliot and to Herbert Spencer. The Philosophy of Necessity was published during the Chartist ferment, when Bray was a firm adherent of Owenite social ideas, and active in the workers' educational and cooperative movement in Coventry. His intention was to provide a natural philosophy, or a psychology, of ethics and social science, asserting the regularity and essential benevolence of natural laws, governing mind as well as matter: '…the laws of the moral world are, through the instrumentality of pleasure and pain, and of the definite constitution given to man by his Maker, as fixed and determinable as the laws of the physical world' (preface). From this he derived - unlike Combe, and in the face of the individualism dominant in natural philosophy and theology in the 1840s, a social principle of cooperation. For a stress on Bray's influence, and his significance as a precursor of the 'incarnational social thought' which was pervasive in Britain by the time of this edition, see Boyd Hilton The Age of Atonement (1988), pp. 324-5.

Foxwell, Bibliography of the English Socialist School, p. 52; Stammhammer II, 50-1.
You may also be interested in...
INSCRIBED BY BARTHOLOMEW BEALE [LAW.]
The Law of Commons and Commoners, or a Treatise shewing the Original and Nature of Common, and several Kinds thereof ...
First edition of an unattributed popular treatise on the law of common land. The text discusses, with reference to and explanations of previous cases, 'the daily Controversies that arise about the Rights and Titles of Commoning, the Torts and Damages done to Commoners, and the various Prescriptions and Claims which are made to it, and the nicety of Pleading them', being 'particular in the matter of Apportionement and Extinguishment of Common, the want of a due Knowledge whereof, has occasioned the loss of many Commons', so that 'a Man may know when he fails in his Prescription, or not, upon the Evidence; the Ignorance of such Directions having oftentimes proved fatal to such who might have good Cause of Action' (Preface).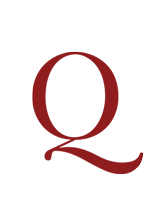 [TOYNBEE, Arnold.]
"Progress and poverty," a criticism of Mr. Henry George. Being two lectures delivered in St. Andrew's Hall, Newman Street, London, by the late Arnold Toynbee, M.A., Senior Bursar and Tutor of Balliol College, Oxford.
First edition. The transcript of two lectures delivered in 1883 by the social reformer and political economist Arnold Toynbee (1852-1883) criticising Henry George's Progress and Poverty (1879). Toynbee was convinced that George's work was too one-sided and sought to mitigate its influence on the leaders of working-class opinion. The prefatory note explains that Toynbee had intended on expanding the shorthand notes of these speeches into a more developed treatise but was sadly overcome by illness and perished before this could be accomplished.