BRITISH ASSOCIATION FOR THE ADVANCEMENT OF SCIENCE.
Report of the First [-Eighth] Meetings.
London, John Murray, 1833-39.
Eight vols. 8vo and one vol. (with lithographed signatures) 4to, with a magnificent, long (c. 170 mm), two-section hand-coloured folding engraved plate 'Section across Europe from the North of Scotland to the Adriatic' as frontispiece to Vol. I, numerous engraved plates, maps, etc., in succeeding vols.; occasional foxing, but a fine set in contemporary half calf for the Geological Society of Cornwall (lettering piece at foot of spines), atlas vol. in a modern binding to match.
£1200

Approximately:
US $1483
€1332
Added to your basket:
Report of the First [-Eighth] Meetings.
'The principal effort in the initial organisation of the British Association came from Edinburgh and the provincial scientific societies. Babbage himself was prevented from attending the first meeting in York by pressing work ... However his central position was acknowledges when he was appointed one of the three trustees, the only permanent officials of the Association' (Hyman, Charles Babbage p. 150). The Association funded some research, albeit in a small way, and made representations to government on matters of scientific interest, and 'such functions were useful in the 1830s when the Royal Society was at a low ebb' (ibid., p. 151).

'In a direct and literal sense, The British Association made science visible' (Morrell and Thackray, Gentlemen of Science, 1981, p. 96).

There are papers by Babbage, Brewster, Airy, Lubbock, Whewell, etc., etc.
You may also be interested in...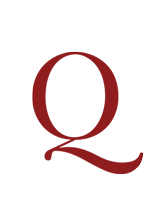 APPARENTLY BOUND FOR THE AUTHOR TROTTER, Alexander.
Observations by Alexander Trotter, Esq., of Dreghorn, in Illustration of his modified Plan of a Communication between the new and old Town of Edinburgh.
First edition of the Observations, issued with the corrected and enlarged second edition of the Plan, here linked to the first work by a new leaf (printed on pink paper stock) which reads: 'What follows is Mr. Trotter's original plan of 1828, now abandoned, as mentioned on first page of the preceding observations'.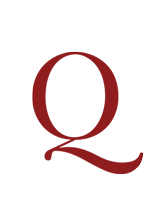 PATERSON, Noel Huntingdon.
A manual of the usages of the stock exchange and of the law affecting the same: with forms and precedents of pleadings.
First and only edition. A manual explaining and discussing the legal liabilities of stock brokers and jobbers. The author, Noel H. Paterson, was a lawyer specialized in the regulation and customs of the stock exchange. To lend his manual the benefit of further experience and credibility, he consulted his friend W.V. Charrington, a member of the exchange, for insider information. Following a three page index of the cases cited in the text, Paterson proceeds with a summary and discussion of the various laws and statutes affecting the Stock Exchange. On the subject of stock-jobbing, for instance, he explains 'the mere fact that a person contracting for the sale of stock or shares at a future day, has yet to buy them is not alone a ground for avoidance under the section, if a delivery is ultimately contemplated' (pp. 9).