BRITISH ASSOCIATION FOR THE ADVANCEMENT OF SCIENCE.
Report of the First [-Eighth] Meetings.
London, John Murray, 1833-39.
Eight vols. 8vo and one vol. (with lithographed signatures) 4to, with a magnificent, long (c. 170 mm), two-section hand-coloured folding engraved plate 'Section across Europe from the North of Scotland to the Adriatic' as frontispiece to Vol. I, numerous engraved plates, maps, etc., in succeeding vols.; occasional foxing, but a fine set in contemporary half calf for the Geological Society of Cornwall (lettering piece at foot of spines), atlas vol. in a modern binding to match.
£1200

Approximately:
US $1517
€1346
Added to your basket:
Report of the First [-Eighth] Meetings.
'The principal effort in the initial organisation of the British Association came from Edinburgh and the provincial scientific societies. Babbage himself was prevented from attending the first meeting in York by pressing work ... However his central position was acknowledges when he was appointed one of the three trustees, the only permanent officials of the Association' (Hyman, Charles Babbage p. 150). The Association funded some research, albeit in a small way, and made representations to government on matters of scientific interest, and 'such functions were useful in the 1830s when the Royal Society was at a low ebb' (ibid., p. 151).

'In a direct and literal sense, The British Association made science visible' (Morrell and Thackray, Gentlemen of Science, 1981, p. 96).

There are papers by Babbage, Brewster, Airy, Lubbock, Whewell, etc., etc.
You may also be interested in...
BELLIN, Jacques Nicolas.
Essai géographique sur les Isles Britanniques.
First edition. A description of the British Isles by the first chief hydrographic engineer of the Dépôt des cartes, plans et journaux du Ministère de la Marine. Alongside the geographical depiction of Great Britain, Bellin includes a guide to navigating its coasts and a treatise on the making of charts, with references to other cartographers and their work. The author, who held his post at the Dépôt for over fifty years, was a contributor to the Encyclopédie, admired as a philosophe, and a member of the Royal Society. His most celebrated works were the Neptune françois (1753) and the Hydrographie française (2 vols, 1756–1765).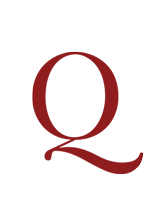 CLAY, Enid.
The constant mistress ... with engravings by Eric Gill.
No. 174 of a limited edition of 300 copies. Enid Clay was Eric Gill's sister; he also provided engravings for her Sonnets and Verses (1925). Gill's collaboration with the Golden Cockerel Press was enormously successful: 'For a while the Golden Cockerel was Eric Gill' (Fiona MacCarthy, Eric Gill p. 187). 'No other wood-engraver of the period comes near to Gill's originality and verve' (ODNB).