BRITISH ASSOCIATION FOR THE ADVANCEMENT OF SCIENCE.
Report of the First [-Eighth] Meetings.
London, John Murray, 1833-39.
Eight vols. 8vo and one vol. (with lithographed signatures) 4to, with a magnificent, long (c. 170 mm), two-section hand-coloured folding engraved plate 'Section across Europe from the North of Scotland to the Adriatic' as frontispiece to Vol. I, numerous engraved plates, maps, etc., in succeeding vols.; occasional foxing, but a fine set in contemporary half calf for the Geological Society of Cornwall (lettering piece at foot of spines), atlas vol. in a modern binding to match.
£1200

Approximately:
US $1605
€1436
Added to your basket:
Report of the First [-Eighth] Meetings.
'The principal effort in the initial organisation of the British Association came from Edinburgh and the provincial scientific societies. Babbage himself was prevented from attending the first meeting in York by pressing work ... However his central position was acknowledges when he was appointed one of the three trustees, the only permanent officials of the Association' (Hyman, Charles Babbage p. 150). The Association funded some research, albeit in a small way, and made representations to government on matters of scientific interest, and 'such functions were useful in the 1830s when the Royal Society was at a low ebb' (ibid., p. 151).

'In a direct and literal sense, The British Association made science visible' (Morrell and Thackray, Gentlemen of Science, 1981, p. 96).

There are papers by Babbage, Brewster, Airy, Lubbock, Whewell, etc., etc.
You may also be interested in...
PLINY UPDATED, WITH CHARMING ENGRAVINGS PLINY, the Elder.
C. Plini secundi des wijdt-vermaerden natur-kondigers vijf boecken. Handelende van de nature. I. Vande menschen. II. Vande viervoetige en kruypende dieren. III. Vande vogelen. IV. Vande kleyne beestjes of ongedierten. V. Vande visschen, oesters, kreesten ...
One of several Dutch editions of selections from Pliny's Natural History to appear in the half-century following the publication of the first Dutch translation in 1610. The present edition, like many of the others, is enlarged to include much information not available to Pliny (the additions are printed in italics). Comprising extracts from Books 7–11 of the Natural History (on human beings, quadrupeds, birds, small animals and fishes respectively), it is especially notable for the many charming engravings of exotic birds and animals, some of them newly-discovered, in particular the orangutan ('Indianschen satyr'), the armadillo, the ant-eater, the dodo, and the tree dragon.
 
COPAC records the British Library copy only. Worldcat records no copies in the US.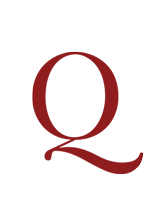 IN BASKERVILLE TYPE SOMERVILE, William.
The chase, a poem: to which is added Hobbinol, or the rural games ...
A handsome edition, printed by Robert Martin using Baskerville type. The Chase is Somervile's best known poem, first published in 1735 and dedicated to Frederick, prince of Wales. 'In four books of blank verse he conveyed the excitement and dangers of the chase as well as its place in history' (ODNB). Hobbinol, or, The Rural Games, a burlesque dedicated to Hogarth, first appeared in 1740.