BRITO, Joaquim José Rodrigues de.
Memorias politicas sobre as verdadeiras bases da grandeza das naçoes, e principalmente de Portugal.
Lisbon, Impressao regia, 1803-1805.
3 vols, 4to; leaf h in vol. 1 misbound at the end before the errata, slight cockling, some water staining to a few quires, occasional soiling and the odd marginal hole, otherwise a good clean copy in a contemporary Portuguese binding of tree calf with gold-tooled board edges, gilt decoration to the spines, and gilt lettered red morocco spine labels, all edges sprinkled red; some worm holes to spine ends, some rubbing to corners and boards; paper label at bottom of spine to vol. 1 bearing the printed number '2545'; inscription crossed through on front endpaper in all three volumes, contemporary inscription possibly reading J. S. Guim[ara]es on endpapers, ex libris oval ink stamp of Vieira Pinto on second leaf of each volume.
£3000

Approximately:
US $3737
€3381
Added to your basket:
Memorias politicas sobre as verdadeiras bases da grandeza das naçoes, e principalmente de Portugal.
First edition of this landmark in Portuguese philosophical, political and economic thought. Brito was a professor of law at the University of Coimbra and the Memorias is his only published work, written in response to what the author saw as the relative immaturity of the moral and political sciences and the instability of the organisation of society, and intended to provide a standard framework to guarantee order and the regeneration of social institutions. Influenced by the French physiocrats, the author maintains that economic phenomena and mechanisms are subject to specific natural laws and that the role of the political corpus is to reveal the evidence of such laws and transform them into universally respected positive rules. Political economy is, for Brito, the cornerstone of legislative and governmental actions, the 'shining beacon … that should lead legislators to their lofty destinies', and the best means of contemplating natural law. Brito goes on to suggest that the sovereign should focus his attention on agriculture as a strategic sector of the economy. While discussing the question of value, Brito was the first Portuguese author to tackle some of the more theoretical parts of the Wealth of Nations. His criticism of Smith, whom he accused of considering labour as the only source of value, drew fire from José da Silva Lisboa, who attacked Brito's agrarianism and claimed that his physiocratic approach had been superseded by Smith's masterwork. Brito's third volume opens with his reply to Lisboa, claiming that Smith was a 'plagiarist of the physiocrats'.

For a discussion of Brito, see Antonio Almodovar and Jose Luis Cardoso, A history of Portuguese economic thought (Routledge, 1998) p. 44 and following.

Copac records copies at the British Library and in the Goldsmiths' Library, and Worldcat adds 3 others at Columbia, Cambridge University Library, and the Bayerische Staatsbibliothek.
You may also be interested in...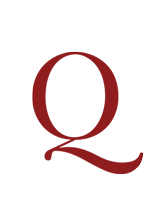 [SERRES, Jean de].
Gouvernement politique et economique. Tome premier [- troisieme].
First and only edition, rare, of a little-studied work on politics and economics attributed to the president of the Chambre des Comptes of Montpellier. The Avis tells us that the author had completed his work by 1759. By the beginning of the printing he had modified his original manuscript in two chapters: that devoted to Alexander the Great, and that on St Ignatius and the Jesuits.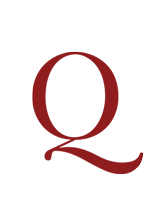 [LE MERCIER DE LA RIVIÈRE, Pierre Paul].
Die glückliche Nation, oder der Staat von Felizien. Ein Muster der vollkommensten Freyheit unter der unbedingten Herrschaft der Gesetze. Aus dem Französischen. Erster [– Zweiter] Theil.
First edition in German, originally published as L'Heureuse Nation, ou Relation du gouvernement des Féliciens, peuple souverainement libre et heureux sous l'empire absolu des lois in 1792. Le Mercier de la Rivière (1720–1793/4) was a colleague of Quesnay and Mirabeau, whose physiocratic views he shared. This utopia, according to Daire, is a variation of the material in Le Mercier's Théorie du despotisme légal and De l'Ordre naturel et essentiel des sociétés politiques.