SAMIZDAT BRODSKY
BRODSKII, Iosif Aleksandrovich.
Novye stansy k Avguste. Stikhi k M. B., 1962-1982 [New stanzas to Augusta. Poems to M. B., 1962-1982]. [with:] Dvadtsat' sonetov k Marii Stiuart [Twenty sonnets to Maria Stuart].
[Soviet Union, c. 1983].
8vo (148 x 198 mm), 1-62, 63a, 63-131 leaves; typescript text to rectos only, numbering and occasional Roman alphabet in manuscript; clean and crisp, a fine example, bound in green buckram.
£3500

Approximately:
US $4782
€4074
Added to your basket:
Novye stansy k Avguste. Stikhi k M. B., 1962-1982 [New stanzas to Augusta. Poems to M. B., 1962-1982]. [with:] Dvadtsat' sonetov k Marii Stiuart [Twenty sonnets to Maria Stuart].
A rare samizdat of Brodsky's poems, prepared in typescript for clandestine circulation in the Soviet Union at a time when his works could not be published or circulated there. The typescript comprises two collections: New stanzas to Augusta, dedicated to Marina Basmanova, with whom Brodsky had a son, Andrei; and Twenty sonnets to Maria Stuart, written by Brodsky in 1974 and published by Ardis in Ann Arbor in 1977 within the collection Chast' rechi [A part of Speech]. The twenty sonnets were published again with New stanzas to Augusta in 1983, presumably the basis for the present samizdat. New stanzas to Augusta was first published in Russia by the Pushkinski Fond in St Petersburg in 2000.

Brodsky's love poems to Marina Basmanova 'stand apart for their elliptical evocations of the entire cultural tradition of love poetry. Many of Brodsky's poems engage in philosophical speculation on the nature of human intimacy, and they indulge psychological theories about love's failures. Brodsky's cycle 'Twenty Sonnets to Maria Stuart' (1974) had perhaps the greatest resonance among later poets…' (E. Dobrenko and M. Balina, The Cambridge companion to twentieth-century Russian literature, p. 125).

Brodsky's name appeared in the preface to the KGB's list of those to be kept under intelligence by GlavLit. Due to the blanket ban on Brodsky's writing, which was being published abroad, his work was only available in samizdat; in a state where the printed text and its circulation were kept tightly regulated, and material printed without the censor's permission number was open to anti-Soviet interpretation, possessing samizdat could make one liable to prosecution under criminal law both for manufacture and distribution of anti-Soviet propaganda. The ban on Brodsky's writing was not lifted until 1988.

All works - Blium 89.
You may also be interested in...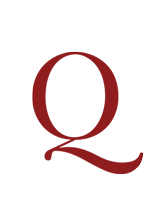 THE MOST 'MODERNIST' OF ALL RUSSIAN NOVELS OLESHA, Iurii Karlovich.
Zavist'. Roman, s risunkami Natana Al'tman [Envy. A novel, with drawings by Nathan Altman].
First edition of this famous short satirical novel which 'catapulted Olesha into the first rank of Soviet writers' (Terras). It was fêted by both Soviet and émigré critics and established the young writer's reputation almost overnight. Olesha later adapted it as a play, Zagovor chuvstv (The Conspiracy of Feelings) in 1929.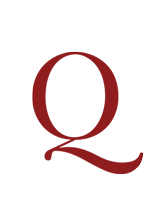 PUSHKIN, Aleksandr Sergeevich. DUPONT, H. (translator).
Oeuvres choisies... traduites pour la première fois en français... Tome premier [-second].
First collected edition of Pushkin in French, preceded in French translation only by some individual poems and stories, and a translation of The Queen of Spades in 1843. This is one of the earliest major collections of Pushkin to appear outside Russia.