SAMIZDAT BRODSKY
BRODSKII, Iosif Aleksandrovich.
Novye stansy k Avguste. Stikhi k M. B., 1962-1982 [New stanzas to Augusta. Poems to M. B., 1962-1982]. [with:] Dvadtsat' sonetov k Marii Stiuart [Twenty sonnets to Maria Stuart].
[Soviet Union, c. 1983].
8vo (148 x 198 mm), 1-62, 63a, 63-131 leaves; typescript text to rectos only, numbering and occasional Roman alphabet in manuscript; clean and crisp, a fine example, bound in green buckram.
£3500

Approximately:
US $3902
€3980
Added to your basket:
Novye stansy k Avguste. Stikhi k M. B., 1962-1982 [New stanzas to Augusta. Poems to M. B., 1962-1982]. [with:] Dvadtsat' sonetov k Marii Stiuart [Twenty sonnets to Maria Stuart].
A rare samizdat of Brodsky's poems, prepared in typescript for clandestine circulation in the Soviet Union at a time when his works could not be published or circulated there. The typescript comprises two collections: New stanzas to Augusta, dedicated to Marina Basmanova, with whom Brodsky had a son, Andrei; and Twenty sonnets to Maria Stuart, written by Brodsky in 1974 and published by Ardis in Ann Arbor in 1977 within the collection Chast' rechi [A part of Speech]. The twenty sonnets were published again with New stanzas to Augusta in 1983, presumably the basis for the present samizdat. New stanzas to Augusta was first published in Russia by the Pushkinski Fond in St Petersburg in 2000.

Brodsky's love poems to Marina Basmanova 'stand apart for their elliptical evocations of the entire cultural tradition of love poetry. Many of Brodsky's poems engage in philosophical speculation on the nature of human intimacy, and they indulge psychological theories about love's failures. Brodsky's cycle 'Twenty Sonnets to Maria Stuart' (1974) had perhaps the greatest resonance among later poets…' (E. Dobrenko and M. Balina, The Cambridge companion to twentieth-century Russian literature, p. 125).

Brodsky's name appeared in the preface to the KGB's list of those to be kept under intelligence by GlavLit. Due to the blanket ban on Brodsky's writing, which was being published abroad, his work was only available in samizdat; in a state where the printed text and its circulation were kept tightly regulated, and material printed without the censor's permission number was open to anti-Soviet interpretation, possessing samizdat could make one liable to prosecution under criminal law both for manufacture and distribution of anti-Soviet propaganda. The ban on Brodsky's writing was not lifted until 1988.

All works - Blium 89.
You may also be interested in...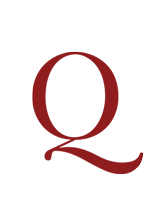 WITH THE MUSIC FOR THE GYPSY CHORUS IN ACT II TOLSTOY, Lev Nikolaevich.
Zhivoi trup. Drama v 6 deistviiakh i 12 kartinakh [A Living Corpse. A drama in 6 acts and 12 scenes].
One of the earliest printings of Tolstoy's Living Corpse, one of a number of editions in 1911, the year it was first staged, posthumously, at the Moscow Arts Theatre.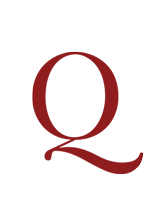 SOVIET SCI-FI SATIRE IVANOV, Vsevolod Viacheslavovich, and Viktor Borisovich SHKLOVSKII.
Iprit. Roman. Vypusk I [– IX] [Mustard Gas. A novel. Parts I–IX].
First edition, a complete set of a rare satirical science fiction novel, issued serially. Ivanov (1895–1963) and Shklovsky (1893–1984) both had connections to the literary group the Serapion Brothers, who upheld the creed that art must be independent of political ideology. Iprit is a parody of Soviet science fiction, involving a deadly new gas designed for use in a future world war. Ivanov and Shklovsky both later capitulated to the Soviet demands of realistic art.

'In the 1920s [they] were young, talented and angry. The new aesthetic, morality and philosophy were likewise young and uncompromising. Ivanov and Shklovsky believed the Kremlin to be the source of the scarlet, life-giving blood which could renew the world, but it was being drained away by the City of London … They did not like this, and they blamed it on the world revolution' (from the 2005 edition, the first to be published in Russia since 1929).