AUTOBIOGRAPHY OF A SOLDIER TURNED BOOKSELLER
BROWN, John.
The life and adventures of a soldier; or, Struggles through real life: comprising a faithful history of the late war in Spain. By John Brown, of the –th Light Dragoons, and late of the 67th Foot.
London, E. Cornish, 1855.
8vo, pp. iv, 318, [1]; a few wood-engraved illustrations in the text; slightly toned, some marginal spotting and foxing (particularly at beginning and end of volume), closed tear at gutter of title; original dark blue cloth; rubbed and soiled, cloth split along joints, head of spine chipped; from the library of Ian Robertson (1928–2020).
£750

Approximately:
US $1000
€885
Added to your basket:
The life and adventures of a soldier; or, Struggles through real life: comprising a faithful history of the late war in Spain. By John Brown, of the –th Light Dragoons, and late of the 67th Foot.
First edition; very rare. A vivid account of the Carlist War as experienced by a rank and file soldier in the British Legion. John Brown's regiment marched into Spain on 5 June 1835 and reached 'St. Ander' on the 10th, whence it sailed to San Sebastian. On 11 August he married the daughter of a flour merchant of San Sebastian, and on 26 September sailed for besieged Bilbao, where his division remained until the middle of October. During the subsequent march to Vitoria, Brown was incapacitated by severely frostbitten feet and spent three weeks convalescing at Miranda de Ebro. After the fierce battle to raise the siege of San Sebastian on 5 May 1836 he was left in charge of three captured officers, two of whom he killed in self-defence when they set upon him, Brown subduing the third after a struggle on a nearby dung-heap. He received a bullet through the thigh during a skirmish on 1 August, and a few weeks later he was court-martialled after becoming heavily intoxicated on wine from the army's stores. At Hernani (15 March 1837) his horse was shot from under him and he had a 'hair-breadth escape' from the enemy. On returning to San Sebastian shortly afterwards Brown was informed of the death of the child he had fathered with his Spanish wife.

'The object of this work is to lay before the public a true and faithful account of the life of a soldier, at home, abroad, in camp, in barracks, and on the battle-field; minutely describing the many perilous adventures and hair-breath [sic] escapes through which I passed during the war in Spain, between the present Queen and the late Don Carlos. It also exhibits the many hardships to which a soldier is exposed by the petty tyranny of the arbitrary and ambitious non-commissioned officers' (p. [iii]).

As related on p. 312, in 1851 Brown 'commenced the business of a bookseller and stationer, and continued to carry it on for some considerable time'. Following the funeral of Wellington, several of Brown's friends challenged him to write 'a poetical effusion on the Life and Death of Wellington in one hour, equal to any written in commemoration of Napoleon Bonaparte'. The resulting effusion of eight stanzas ('Attend, ye warriors of renown, / Who have fought beneath the British Crown . . .'), supposedly completed in fifty-five minutes, is printed on pp. 312–4.

Library Hub records a single copy (British Library). OCLC adds two copies (Calgary and Toronto Public Library).
You may also be interested in...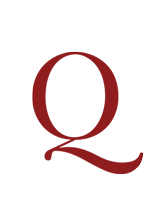 HALL, Herbert Byng.
Spain; and the seat of war in Spain.
First edition of the account of the First Carlist War; rare. Herbert Hall (1805–1883), who is described on the title as 'Late Captain of the Seventh Royal British Fusileers, and Knight of the Order of St. Ferdinand', arrived with Generals Evans and Alava at Santander on 13 August 1835 and departed from the same port around the end of February 1836. During his service in Spain he was 'individually an eye-witness of every action and skirmish in which either the British Auxiliary troops or the Christino army were engaged. Events subsequent to my arrival in Spain, unlooked-for and unsought, though most kindly granted, placed me in a situation, from my being attached for a length of time to the head-quarters of the commander-in-chief of the army in the north, and with whom I constantly resided, and thereby was enabled to see far more of the provinces which are the principal theatre of the war than most of my English comrades, whatever may have been their superior military knowledge' (pp. 15–16).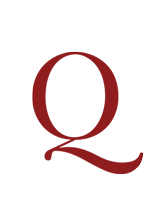 [HERBERT, Henry John George, third earl of Carnarvon.]
Portugal and Gallicia, with a review of the social and political state of the Basque Provinces; and a few remarks on recent events in Spain. To which is now subjoined, a reply to the 'Policy of England towards Spain' . . . Second edition.
Second, expanded, edition; first published the previous year. Carnarvon (or, as he then was, Viscount Porchester) visited Spain and Portugal in July 1827. 'His companion on the voyage out to Lisbon had been Sir Arthur de Capell Brooke, who was on his way to Cádiz en route to North Africa . . . . After three weeks in Lisbon, Porchester rode north to Oporto and crossed the Miño at Tuy. From Vigo, with its ría sparkling in the sun, he entered Pontevedra in drenching rain. Hence – although the landlord's daughter was pretty and not disinclined to a little flirtation – he pressed on to Santiago' (Robertson). After taking in La Coruña, where he visited the battlefield of 1809, Porchester crossed to El Ferrol and then 'rode inland to Lugo, where he was arrested in the middle of the night on obscure "political grounds", and to his great personal inconvenience and irritation was sent back under escort to Santiago. Instead of visiting Orense as had been his plan, all he saw was the interior of a number of horrid ventas, which he had always tried to avoid' (ibid.). The Secretary of Police at Santiago set Porchester at liberty, but the following morning he was arrested again and subjected to a farcical cross-examination during which he had to refute allegations that he was a Spanish Liberal agent acting in concert with Spanish Constitutional refugees in Portugal. He returned to Portugal shortly afterwards.