BROWNE, Sir Thomas.
Pseudodoxia Epidemica: or, Enquiries into very many received Tenents, and commonly presumed Truths ... The second Edition, corrected and much enlarged by the Author. Together with some marginall Observations, and a table alphabeticall at the End ...
London, Printed by A. Miller, for Edw. Dod and Nath. Ekins ... 1650.
Small folio in fours, p. [16], 329, [11]; title-page and last page slightly discoloured by offset from binding, but a very good, crisp copy in contemporary calf, neatly rebacked preserving original spine, label renewed. From the library of the Duke of Manchester, with Kimbolton Castle book-label.
£950

Approximately:
US $1253
€1063
Second edition revised. 'The publisher's claim ... "corrected and much enlarged by the Author" was fully justified. New chapters and paragraphs were freely inserted and some excisions were made. Many technical terms and quotations in the original languages were dropped, rhetorical questions were altered to positive statements, and small improvements were made throughout. Of the [new] marginal annotations some were by the author, but others, printed in smaller type, were by an admirer of the work, who was also responsible for the Alphabetical Table. This is made plain in the Advertisement signed N.N. on B1b. Wilkin suggested that this admirer may have been the Rev. Mr. Whitefoot of Norwich, who was a close friend of the author and used the same initials in a manuscript discourse preserved in the British Museum' (Keynes).

In this copy there are a few early manuscript notes commenting on the text. For example, in the chapter 'Of a unicorns horn' the annotator corrects a reference to 'the teeth of Narhwhales' to 'rather, the long snout growing out from the fore part of the skull … tapering to a pretty small point'; in the chapter 'Of Swimming' he conducts his own experiment to see if dead eels will float, and finds that they will, contrary to the opinion of Aristotle.

Wing B 5160; Keynes 74.
You may also be interested in...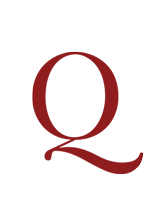 [DARTON, William, senior].
Little Jack of all Trades; or, mechanical Arts described, in Prose and Verse, suited to the Capacities of Children. With engraved Representations of the different Trade.
First collected edition, first published in two separate parts 1804 and 1805 and several times reprinted. The engraved vignettes are different from those in the separate printings, and the contents are slightly rearranged.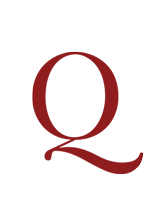 CHRISTIAN UTOPIA MOLINIER, Etienne.
A Mirrour for Christian States: or, a Table of politick Vertues considerable amongst Christians. Divided, into three Bookes. Reviewed, and augmented, by E. Molinier, of Tolose Priest, and Doctor of Divinitie. And by him dedicated, [t]o the most illustrious Lord, the Lord Cardinall of Valette, Archbishop of Tolose. Translated into English, by William Tyrwhit, Sen. Esquire …
First edition in English of Les Politiques chrestiennes ou tableau des vertus politiques considérées en l'estat chrestien (Paris, 1621); these sheets were reissued the following year with a cancel title-page as Essayes: or, morall and politicall Discourses.