BROWNE, Sir Thomas.
Pseudodoxia Epidemica: or, Enquiries into very many received Tenents, and commonly presumed Truths ... The second Edition, corrected and much enlarged by the Author. Together with some marginall Observations, and a table alphabeticall at the End ...
London, Printed by A. Miller, for Edw. Dod and Nath. Ekins ... 1650.
Small folio in fours, p. [16], 329, [11]; title-page and last page slightly discoloured by offset from binding, but a very good, crisp copy in contemporary calf, neatly rebacked preserving original spine, label renewed. From the library of the Duke of Manchester, with Kimbolton Castle book-label.
£950

Approximately:
US $1343
€1088
Second edition revised. 'The publisher's claim ... "corrected and much enlarged by the Author" was fully justified. New chapters and paragraphs were freely inserted and some excisions were made. Many technical terms and quotations in the original languages were dropped, rhetorical questions were altered to positive statements, and small improvements were made throughout. Of the [new] marginal annotations some were by the author, but others, printed in smaller type, were by an admirer of the work, who was also responsible for the Alphabetical Table. This is made plain in the Advertisement signed N.N. on B1b. Wilkin suggested that this admirer may have been the Rev. Mr. Whitefoot of Norwich, who was a close friend of the author and used the same initials in a manuscript discourse preserved in the British Museum' (Keynes).

In this copy there are a few early manuscript notes commenting on the text. For example, in the chapter 'Of a unicorns horn' the annotator corrects a reference to 'the teeth of Narhwhales' to 'rather, the long snout growing out from the fore part of the skull … tapering to a pretty small point'; in the chapter 'Of Swimming' he conducts his own experiment to see if dead eels will float, and finds that they will, contrary to the opinion of Aristotle.

Wing B 5160; Keynes 74.
You may also be interested in...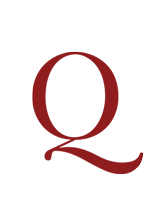 ITALIAN TEXTBOOK BY A LIBRETTO TRANSLATOR BOTTARELLI, Ferdinando.
Exercises upon the different Parts of Italian Speech; with References to Veneroni's Grammar. To which is subjoined an Abridgement of the Roman History, intended at at [sic] once to make the Learner acquainted with History, and the Idiom of the Italian Language …
First edition, very scarce, of a popular Italian tutor for English students, designed to teach grammar and idiomatic phrases through the use of exemplars. Increasingly difficult English phrases are laid out with the uninflected Italian stems below: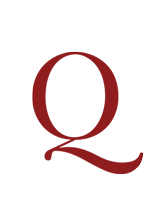 A FAMOUS BAWD, AND POPE'S LOVERS TANNER, Anodyne, M.D., pseud.
The Life of the late celebrated Mrs. Elizabeth Wisebourn, vulgarly call'd Mother Wybourn; containing secret Memoirs of several Ladies of the first Q---y, who held an Assembly at her House; together with her last Will and Testament … London: Printed for A. Moore … [1721?].
First edition of a scurrilous account of Elizabeth Wisebourn[e], a famous bawd, and the goings-on in the gilded apartments of her elegant London brothel in Drury-Lane. Born in 1653 and educated in Rome under the tuition of a Lady Abbess to whom 'she ow'd all that she knew of her Business', Elizabeth made the acquaintance of ladies of first rank on her return to London, setting up a House where they could consort in private with the greatest variety of gallants. She also maintained a supply of the latest anti-venereal nostrums (a medical theme underlies the main narrative). Although her clients, female and male, are concealed by dashes and invented names, they must have been readily recognized by readers of the day. As her business increased she joined forces with the opera manager John James Heidegger, and together they conceived scandalous masquerades 'to promote the Trade of her House'.