BRUECKMANN, Franz Ernst.
De Cervo Volante et eius Hybernaculo.
Wolfenbüttel, [for the author], 1739
4to, pp. 12, with 1 engraved plate; a large copy in very good condition and bound in contemporary marbled wrappers.
£475

Approximately:
US $586
€539
Added to your basket:
De Cervo Volante et eius Hybernaculo.
First and only edition of the earliest monograph on the stag beetle. The fine plate shows the insect in all its glory, also his winter quarters in the trunk of an oak tree.

Franz Ernst Brueckmann (1697-1753) was a physician at Braunschweig and Wolfenbüttel who was also an avid collector and assembled a fine cabinet containing minerals, fossils, natural history objects, scientific instruments, and curiosities. He travelled widely in the German speaking lands and wrote a number of essays, styled travelling letters (epistola itineraria), on topics he was interested in, some also discussing fellow collectors and their collections. These epistolae were issued separately and privately printed for the author. This is epistola itineraria 78. Brueckmann was a member of the Berlin Academy and the Leopoldian academy at Vienna.
You may also be interested in...
IN MEMORY OF HIS DAUGHTERS LA SERRIE, François-Joseph de.
Dithyrambes, ou petites élégies; dédiées à Madame Le Pédour, Annette-Sergent Pain (de Rochefort); par M. de La Serrie (de la Vendée); avec cinq sujets dessinés et gravés soigneusement de sa main.
Very rare first edition of this collection of twenty-one elegies composed by the writer, artist and engraver François-Joseph de La Serrie (1770-1819), largely inspired by the deaths of his two daughters Marie Louise Aspasie, who died aged 15 in 1812, and Marie Rosalie-Cecile Virginie, who passed away three years later at the age of 23. The occasionally moving verse – in élégie XV the author struggles to explain his daughter's death to his grandson – dwells on the themes of death, sorrow, hope, friendship, prayer and faith. The handsome accompanying plates, also by the author, depict Mary and the infant Jesus, his daughters' tombs, St Cecilia, and St Similien of Nantes. The notes at the end include interesting passages on ancient libraries and on printers, including praise for the Didot family.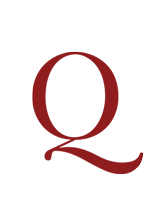 THE VETERINARY ART WHITE, James.
A Compendium of the veterinary Art, containing an accurate Description of all the Diseases to which the Horse is liable, their Symptoms and Treatment, the Anatomy and Physiology of the Horse's Foot, Observations on the Principles and Practice of Shoeing, on Feeding and Exercise, the Stable, &c.
First edition of one of the first works on 'the veterinary art'. With the formalisation of the increasingly academic subject of equine medicine and the foundation of the Royal Veterinary College in the late eighteenth century, the term 'veterinary' soon supplanted 'farriery', first appearing in the titles of books in 1802 (the same year as Blaine's Outlines of the veterinary Art).