BRUECKMANN, Franz Ernst.
De Cervo Volante et eius Hybernaculo.
Wolfenbüttel, [for the author], 1739
4to, pp. 12, with 1 engraved plate; a large copy in very good condition and bound in contemporary marbled wrappers.
£475

Approximately:
US $601
€528
Added to your basket:
De Cervo Volante et eius Hybernaculo.
First and only edition of the earliest monograph on the stag beetle. The fine plate shows the insect in all its glory, also his winter quarters in the trunk of an oak tree.

Franz Ernst Brueckmann (1697-1753) was a physician at Braunschweig and Wolfenbüttel who was also an avid collector and assembled a fine cabinet containing minerals, fossils, natural history objects, scientific instruments, and curiosities. He travelled widely in the German speaking lands and wrote a number of essays, styled travelling letters (epistola itineraria), on topics he was interested in, some also discussing fellow collectors and their collections. These epistolae were issued separately and privately printed for the author. This is epistola itineraria 78. Brueckmann was a member of the Berlin Academy and the Leopoldian academy at Vienna.
You may also be interested in...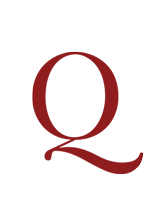 LAIRD, MacGregor, and R.A.K. OLDFIELD.
Narrative of an Expedition into the Interior of Africa, by the River Niger, in the Steam-Vessels Quorra and Alburkah, in 1832, 1833, and 1834.
First edition of an account of the first European expedition up the Benue River. A narrative of the first journey to go beyond the River Niger into its principal tributary, then known as the Shary or Tchadda, during which all but nine of the crew of forty-eight died, mostly of fever. A list of the fatalities and the survivors accompanies the text, as does a vocabulary of several local languages.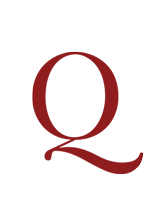 PSEUDO-HEGESIPPUS.
De rebus a Iudaeoru[m] principibus in obsidione fortiter gestis, deq[ue] excidio Hierosolymorum, aliarumq[ue] ciuitatum adice[n]tium, libri V diuo Ambrosio Mediolanensi episcopo interprete. Eiusdem Anacephaleosis fini operis adiecta est.
An early edition of this popular Latin account of the Jewish War of 66-73 AD, with a dedication by Philipp Melanchthon. The text borrows heavily from the Jewish War and Jewish Antiquities of the first-century Jewish historian Josephus, and is attributed in extant manuscripts either to Hegesippus – a possible corruption of Iosippus – or to Ambrose of Milan. Its composition is usually dated to the late fourth century: book 2 contains an allusion to the conquest of Britain by Theodosius c. 370 AD. The text is followed by the Pseudo-Ambrosian work Anacephaleosis, a Carolingian treatise on the destruction of Jerusalem, and the volume ends with tables of concordance between Hegesippus and Josephus's works.