'WE EXPECTED EVERY MINUTE WOULD BE OUR LAST'A YOUNG WOMAN'S EXPERIENCES OF THE INDIAN MUTINY
BRUNDELL, Harriet Whisler.
Manuscript diary.
India, 21 April – 31 December 1857.
Manuscript on paper, in English, oblong 8vo (18.5 x 13 cm), pp. [185] + 3 blanks, neatly written in dark brown ink in a single hand, c. 20 lines per page; second leaf misbound out of sequence, a few light marks; very good in contemporary dark brown roan, marbled endpapers; rebacked with brown cloth, edges and corners worn; inscription to front free endpaper 'Harriette W. Brundell Oojlah Near Mirzapore N.W.P. Bengal April 21st 1859'.
£12000

Approximately:
US $16512
€14177
Added to your basket:
Manuscript diary.
An extraordinary unpublished diary recording the experiences of the young Harriet Brundell and her husband Richard during the Indian Mutiny of 1857, containing some truly remarkable passages documenting the events she witnessed in northern India in May and June of that fateful year.

Harriet Whisler Brundell née Hopking (1831-1902) arrived in India at the end of October 1856 and the following month married the engineer Richard Shaw Brundell (1829-1903). Richard had been posted to Mirzapur in 1854 to work on the East Indian Railway being constructed from Calcutta to Delhi. He 'had charge of a very difficult length, owing to the large waterways to be crossed, involving heavy masonry bridges, and as the line was near the confluence of the Ganges, the foundations had to be sunk a great depth' (Institution of Civil Engineers obituary). The couple lived in a bungalow at Ojhala while Richard worked on a bridge at Bindachull.

Beginning in April 1857, Harriet's early diary entries give a snapshot of her life prior to the Rebellion. She enjoys rides and drives with her husband, music and games of chess, her garden 'clothed in the verdant livery of Spring', and a visit to Richard's engineering works: 'where a very unearthly scene presented itself – the natives by torch light were excavating the pier pit women almost in a state of nudity were pumping up the water whilst there [sic] infants and children of all ages perfectly naked lie on the hard loose stones at the top of the pit apparently asleep and heedless of the noise and yells.'

By mid-May disturbances at Meerut prompt Harriet's friend Mr Thomson to prepare a safe house at Mirzapur. On the 18th she writes pluckily: 'If his accounts are correct it is really a serious matter but I cannot say that I feel any alarm at present.' On the 21st, however, guns are heard at Chunar, and all Europeans are ordered to Mirzapur: 'We got up and dressed, as quickly as possible ... We took our silver rupees, 2 guns and my dressing case in the buggy with us ... A regiment of Syks fine fellows about 350 strong under the command of Captain Montague was called upon and the Europeans with all the guns they could muster were to be on the top of the building and fire down upon the enemy.' Harriet spends a nervous few days in a cockroach-infested house before the all clear is given. She shows little sympathy for the insurgents, hoping that those in Delhi 'will be cut off to a man, a fate they richly merit', and reports with satisfaction on the imprisonment of two rebels at Allahabad who had proclaimed 'the readiness of 4000 sabres to join the murder of Europeans'.

Troubled by news of rebellion at Lucknow, Harriet has a nightmare on 1 June: 'had a horrible dream, I fancied myself in the midst of a battle, and thought I was fired at by Sepoys and was wounded twice in one arm completely losing the power of my hand and wrist.' On the 5th Richard decides to send Harriet to Calcutta aboard a steamer, 'much against my will for I would far rather have taken my chance of living or dying with him'. Harriet tends to her husband's boils before the couple separate, her handwriting visibly wobbly at this point in the diary as she writes 'I shuddered to think of the morrow'. Fearing an attack on the steamer by rebels, the captain decides on 7 June to put the women, children and 'treasure' into a jolly boat with eight lascars, but the rebels see through the ruse. 'A fearful night we had of it,' Harriet writes, 'pursued and fired at on both sides of the river, we expected every minute would be our last ... once or twice when the danger seemed most imminent Captain Gordon said there was no chance for us ladies ... We could hear guns firing at Allahabad, and distinctly saw the bungalows burning ... the loss of lives and property was dreadful'. Encountering a rani 'attended by 400 Sepoys' in boats, they request protection, 'but we felt confident that her Sepoys would murder us during the night, and saw nothing but death before us'. Finally at 5am the jolly boat is reunited with the steamer: 'Mrs Sherring rushed into my arms and we sobbed for very joy.' Briefly reunited with her husband at Chunar fort, Harriet is separated from him once again ('my heart was sick'), proceeding on the steamer ('completely crammed, ladies and children without end cover the deck') to Calcutta. After a near riot on board 'about the arrangement of ladies beds', she reaches the city on 28 June and is finally reunited with her husband at the end of July.

Much of the remainder of the diary is a fascinating record of Harriet's life in Calcutta, attending concerts, shopping at the bazaar, driving along the Strand and walking in the Maidan, watching the volunteers being drilled, reading and translating etc. She meets Countess Canning, vicereine of India, on 28 July, writing that 'she had rather a ladylike appearance, and is interesting looking, but not pretty'. In early August she and her husband move into lodgings with the archaeologist William Kennett Loftus (1821-1858), and Harriet enjoys reading his Travels and Researches in Chaldaea and Susiana. At the end of the month she describes a Muharram festival: 'At 11am one long procession of ... "Tajees" some of which were gilded and really very pretty was formed ... following in the train were some men turning 2 lighted torches on each end of a stick which they managed very dexterously.' And on 18 September she records a partial eclipse of the sun: 'we had some water put in a brass vessel by which means we could see the eclipse distinctly. We could also see it very well through a piece of smoked glass which the natives prepared for us.' In October she reflects on her first year in India, writing 'what mingled feelings of grief and happiness have the past 12 months been fraught with'. After having their photographs taken, to mark their anniversary, Harriet and Richard return to Mirzapur via Buxar and Benares ('by far the finest Hindoo city I have seen yet') reaching home in early December, where they meet survivors from Lucknow, give money towards a memorial for engineers killed in the Rebellion, and end the year with a Christmas feast and a new bungalow, hoping for a more peaceful future.
You may also be interested in...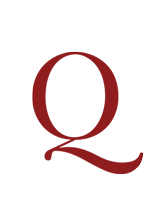 ALBUCASIS (M. S. SPINK and G. L. Lewis, translators).
On surgery and instruments. A definitive edition of the Arabic text with English translation and commentary.
First edition in English. 'The book on Surgery and Instruments written by the Arab surgeon Albucasis (d. A.D. 1013) is the first rational, complete and illustrated treatment of its subject. He described many operative procedures and instruments which do not appear in extant classical writings and which may therefore be regarded as his own, or at least as being part of distinctively Arab practice . . . . The present volume contains the definitive edition of the Arabic text, prepared from seven of the best of the surviving manuscripts by Dr. G. L. Lewis, with a critical apparatus. Dr. M. S. Spink copied the drawings of the instruments from the two Bodleian manuscripts and wrote the Commentary. Both collaborated in this first English translation and the footnotes to it and in the Introduction' (dust-jacket).
[JOHNSTONE, Charles.]
Chrysal, or the Adventures of a Guinea, wherein are exhibited Views of several striking Scenes, with curious and interesting Anecdotes of the most noted Persons in every Rank of Life, whose Hands it passed through, in America, England, Holland, Germany, and Portugal … by an Adept.
First edition. Chrysal's enormous popularity derived from its thinly-veiled chronicle of contemporary scandals in political high life: 'An excoriating satire that won Johnstone respect as a wit but few friends, the novel is set roughly during the period of the Seven Years' War (1757-63) and pretends to reveal political secrets, and to expose the private profligacy of many of the well-known – an highly colourful – public characters of the time' (ODNB).