LECTURES ON ANATOMY AND MIDWIFERY
BUCKNILL, Charles.
Notes from medical lectures.
London, February – April 1798.
Manuscript on paper, in English, oblong 8vo (12 x 19 cm), pp. [240], neatly written in brown ink in a single hand, c. 23 lines per page, occasional corrections; light toning to leaves at beginning and end; very well preserved in contemporary sheep, metal clasp to fore-edge; small areas of loss to spine and covers, joints split but holding, corners and edges worn; inscription to front pastedown 'Charles Bucknill Feb 14th 1798'.
£4500

Approximately:
US $0
€0
Added to your basket:
Notes from medical lectures.
A most interesting medical manuscript by one Charles Bucknill recording lectures given in 1798 by the Scottish anatomist Matthew Baillie (1761–1823) and the English obstetrician John Clarke (1758–1815). Bucknill – likely a forebear of the psychiatrist and mental health reformer Sir John Charles Bucknill (1817–1897) – appears to have attended these lectures in London, and his manuscript is an important witness to medical teaching in the capital at the close of the eighteenth century.

The first part, headed 'anatomy by Dr Ballie' (sic), covers, inter alia, the contents of the male pelvis, the structure of the testicles and scrotum, the prostate, the throat and stomach, the liver and kidneys, the heart and respiration, the brain, the humours, the ears and nose, the skin and nerves, dislocation, fractures, and hernias. In 1783 Matthew Baillie inherited the anatomy school and museum established by his uncle, the eminent obstetrician William Hunter, at Great Windmill Street, Soho, teaching there until 1799 – Bucknill's notes were most likely taken down at this famous venue. Baillie is best known for his Morbid Anatomy of 1793, the first systematic study of pathology.

The second part of the manuscript, labelled 'midwifery by Dr Clarke', tackles labour (including difficult births), the use of forceps, 'turning children', convulsions, the placenta, uterine haemorrhage, postnatal care for mother and child, diseases of the reproductive organs, uterine polyps, and menstruation, and includes recipes for treating various illnesses e.g. an infusion of gun powder, bark, mustard seed, and mountain wine to treat polyps. A licentiate of the Royal College of Physicians, John Clarke lectured on midwifery at St Bartholomew's Hospital. 'As a lecturer on midwifery, he speedily gained a deservedly high reputation; his lectures contained a fund of information; the principles of the art were clearly and succinctly developed, and his practical precepts were precise, well considered, and in the highest degree judicious' (William Munk).
You may also be interested in...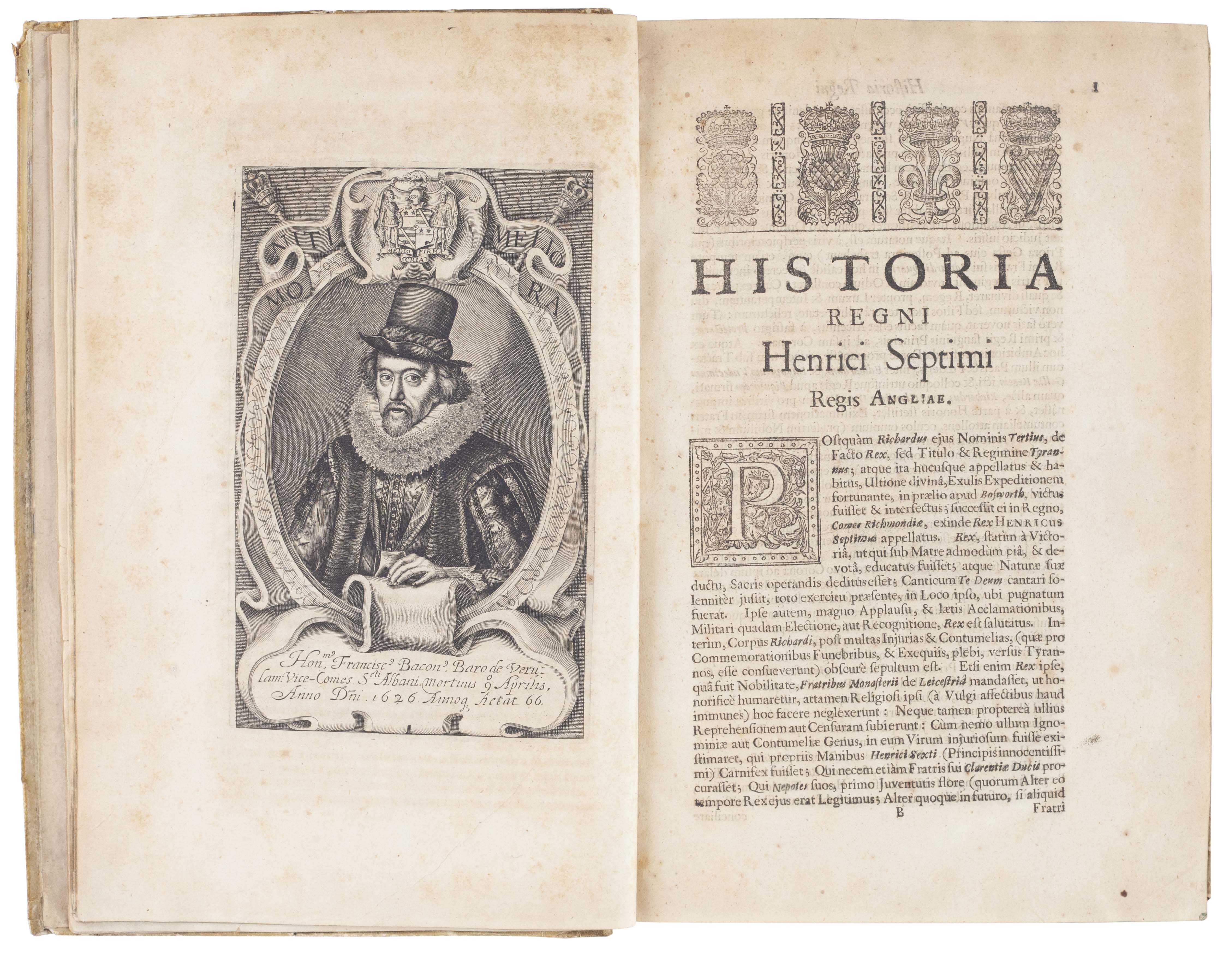 BACON, Francis.
Francisci Baconi, Baronis de Verulamio, Vice-Comitis Sancti Albani, operum moralium et civilium tomus … cura et fide Guilielmi Rawley …
First edition, first issue, a copy from the celebrated Albani library: tangible witness to the early and fecund reception of Bacon's thought in the circles of Galileian science in Italy.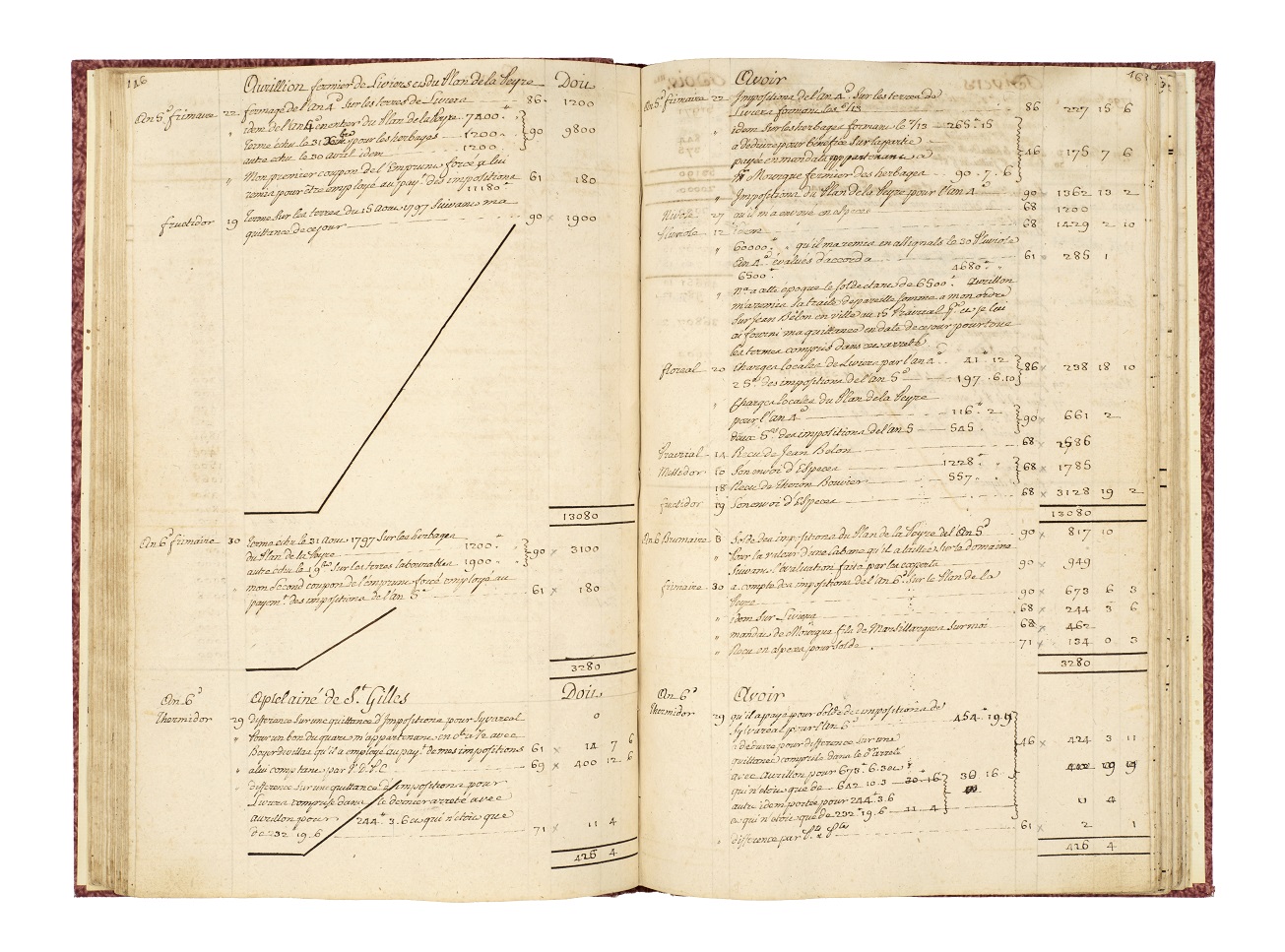 REVOLUTIONARY ACCOUNTS VINCENS, Jean Alexandre.
Account book.
A unique record of the financial transactions and business dealings of a leading Protestant family of bankers and merchants in Nîmes, in the south of France, prior to and during the French Revolution, covering the period between May 1783 and Fructidor year VIII i.e. 1800.