INSTRUMENTAL IN THE CLASSICAL REVIVAL
BUDÉ, Guillaume.
Commentarii linguae Graecae ...
[Paris], Josse Badius, September 1529.
Folio, pp. [lx], 967, [3], wanting final blank leaf; printed in Roman and Greek letter, title-page printed in red and black, Badius's 'Prelum Ascensianum' printing-press device (Renouard no. 3) and architectural border (Renouard no. 2) on title-page, engraved initial to p. [1]; small worm track to blank tail margin of first quire (old repair to title verso) turning into pinhole thereafter, short tear to blank head margin of 1, small loss to blank fore-edge margin of K1, light ink stain to p. 17, some spotting to head of p. 515, a few other occasional light marks and stains, otherwise a very good, clean and crisp copy; modern full brown calf, blind-tooled frame and foliate and floral stamps to covers, spine in compartments with gilt lettering-piece; small early ownership inscriptions to title, a few marginal annotations and occasional underlining.
£3250

Approximately:
US $4213
€3799
Added to your basket:
Commentarii linguae Graecae ...
A nice copy of the first edition of Budé's seminal study of the Greek language, dedicated to Francis I, and superbly printed by Josse Badius.

'Budé [1467-1540] was the most influential of the French humanistic scholars of the sixteenth century. He made his mark with a treatise on ancient coins and measures, which was a major authority for years to come, and he corresponded with most of the learned men of his time, amongst them Erasmus, who had the highest opinion of his talents, and Thomas More. He was held in the highest esteem by Francis I, who did so much to further the cause of humanism in France ... The 'Commentaries on the Greek Language' were a collection of lexigraphical, philological and historical notes, which formed the basis of the study of the Greek language in France. A monument of the new learning, it was several times reprinted, and gave Budé the reputation which is now commemorated in the modern series of parallel texts of Greek, Latin and Byzantine authors which bears his name' (PMM). Budé was appointed royal librarian by Francis I, building a library which formed the nucleus of the Bibliothèque Nationale. He was also instrumental in the foundation of the Collège de France, which after 1530 became a centre for higher studies in France and reawakened interest in classical languages and literature.

Adams B3093; BM STC French Books, p. 85; PMM 60; Renouard, Badius II, 239 (and see I, 45, 53 and 95).
You may also be interested in...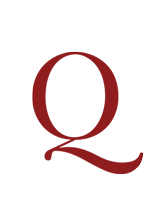 The best and first critical edition of the greek florilegium STOBAEUS, Johannes.
[Graece et Latine]. Sententie ex thesauris Graecorum delectae... à C. Gesnero... traductae.
Second, 'in every respect preferable' (Dibdin) edition of Gesner's Stobaeus, acclaimed as 'the first critical impression of the text of the Florilegium' (idem), philologically and critically much superior to the first, published in 1543. Gesner's parallel printing of the Greek text and the Latin translation of Stobaeus' excerpts from hundred of Greek writings – an invaluable source for texts many otherwise lost – was a key and lasting achievement of humanist philology.
CHANDLER'S TRAVELS IN GREECE: 'THE ACCOUNT OF ATHENS IS VERY IMPORTANT; IT WAS THE MOST DETAILED CHANDLER, Richard.
Travels in Greece: or an Account of a Tour made at the Expense of the Society of Dilettanti.
First edition. The classical scholar, traveller, and author Chandler (bap. 1737, d. 1810) was educated at Winchester College and Queen's College, Oxford, and awarded a demyship at Magdalen College in 1757. Following the publication of an annotated collection of fragments by Tyrtaeus, Simonides, Theognis, Alcaeus, Sappho, and other Greek poets in 1759, Chandler published a catalogue of the Arundel marbles in 1763 as Marmora Oxoniensis. 'In 1764 Chandler was introduced to the Society of Dilettanti by Robert Wood, editor of The Ruins of Palmyra, and was commissioned by the society to undertake a tour of exploration in Asia Minor and Greece in the first independent mission funded by the society. As treasurer he was given command of the expedition, and was accompanied by Nicholas Revett [...] and by the watercolour painter William Edmund Pars. They were instructed to make Smyrna their headquarters and thence "to make excursions to the several remains of antiquity in that neighbourhood"; to make exact plans and measurements; to make "accurate drawings of the bas-reliefs and ornaments"; and to copy all inscriptions, all the while keeping "minute diaries". Having embarked from Gravesend on 9 June 1764 the party spent about a year in Asia Minor [...]. On 20 August 1765 they left Smyrna for Athens, where Chandler gloomily noted that the Parthenon was in danger of being completely destroyed. He bought two fragments of the Parthenon frieze that had been built into houses in the town and was presented with a trunk that had fallen from one of the metopes and lay neglected in a garden. Although the party visited other parts of the Greek mainland their plans to visit Ithaca, Cephallonia, and Corfu were abandoned, principally because of the group's poor health' (ODNB).