A FINE SERIES OF ETCHINGS DEPICTING LATE-NINETEENTH-CENTURY CHELSEA, LIMITED TO 110 COPIES
BURGESS, Walter William, artist.
Bits of Old Chelsea. A Series of Forty-One Etchings ... with Letterpress Description by Lionel Johnson and Richard le Gallienne
London: Ballantyne, Hanson & Co. for Kegan Paul, Trench, Trubner & Co., 1894.
Folio (446 x 310mm), pp. vii, [1 (blank)], 84; title printed in red and black and with publisher's device in red; mounted etched frontispiece and 40 mounted etchings printed on Japanese vellum, all signed in pencil by Burgess and retaining guards, mounted etched additional title printed on Japanese vellum; a few very faint marks, soft creases on the margins of a few plates, frontispiece creased; original maroon buckram, upper board lettered in gilt and with publisher's device in gilt, spine lettered in gilt, publisher's monogram on lower board, uncut, a few ll. unopened; light offsetting on endpapers, extremities slightly rubbed and bumped, foot of spine slightly chipped, nonetheless a very fresh, clean copy; provenance: David Enders (1922-2000).
£5000

Approximately:
US $6608
€5604
First edition, limited to 110 copies, of which 100 were for sale. This series of etchings was executed by the British engraver and painter Walter William Burgess RE (1856-1908), who exhibited at the Royal Academy between 1874 and 1903, and was elected a Fellow of the Royal Society of Painter-Etchers and Engravers in 1883. The etchings depict historic and picturesque buildings, sites, and monuments in Chelsea, including Chelsea Reach, Swan Walk, the Royal Hospital, Old Battersea Bridge, Cheyne Walk, Lindsey House, the Old Church, the More Chapel, the More Monument, Petyt House, Carlyle's House, Queen's House, George Eliot's House, Turner's House, Leigh Hunt's House, Belle-Vue House, Whistler's House, Franklin's House, the Physic Garden, Glebe Place, and Lordship Place. The text accompanying Burgess' images was written by two young poets who were highly-regarded figures in the 'decadent' literary circles of the 1890s – Lionel Johnson (1867-1902) and Richard Le Gallienne (1866-1947), who were, with W.B. Yeats, Oscar Wilde, et al., early members of the Rhymer's Club and contributors to The Yellow Book.

This copy is from the collection of the actor, restaurateur, and bibliophile David Enders, who was educated at Lindisfarne College and Wadham College, Oxford, before he was commissioned into the Welsh Guards in 1942. He was invalided out of the army in 1944 and then pursued a very successful career as an actor, both in the theatre and in radio drama. In 1950, Enders and his partner, the actor John Glen, opened the restaurant L'Aiglon in Old Church Street, Chelsea: 'the food was excellent and cheap enough to make it an economical alternative to eating at home for those living round about. The business expanded when their friend Sir Laurence Olivier suggested they start a restaurant at the Chichester theatre' (T. Pocock, 'David Enders' in Chelsea Society Annual Report (2000), pp. 63-4 at p. 64). Enders lived in Chelsea, latterly in Carlyle Square, for some fifty years, and his obituarist wrote that he 'might be described by a future anthropologist as a splendid example of Chelsea Man. […] David was tireless in battling what he considered misguided developments in Chelsea; he was an active member of the Chelsea Society' (loc. cit.).


You may also be interested in...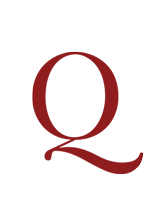 a great chemist KUNCKEL VON LÖWENSTERN, Johann.
Collegium physico-chemicum experimentale, Oder Laboratorium Chymicum, In welchem Deutlich und gründlich Von den wahren Principiis in der Natur und denen gewürckten Dingen so wohl über als in der Erden, Als Vegetabilien, Animalien, Mineralien, Metallen, wie auch deren wahrhafften Generation Eigenschafften und Scheidung, Nebst der Transmutation und Verbesserung der Metallen gehandelt wird, Denen Liebhabern natürlicher Wissenschafften zum ungemeinen Nutzen nunmehro endlich Mit einem vollständigen Register und Vorrede herausgegeben Von Johann Caspar Engelleder.
the rare first edition of a famous chemical handbook, the most important work of the leading german chemist of the second half of the seventeenth century. Partington, devoting pp. 361-77 of vol. II to Kunckel, gives 'a nearly complete bibliographical account with comment' (Marie Boas Hall in DSB), with many references to the discoveries contained in this book, including as it does 'an interesting account of the large laboratory ("gold house") in Dresden, as big as a church, with furnaces and tall chimneys, of the old manuscripts, and of the harsh treatment of former alchemists who failed to achieve results ... Kunckel had great enthusiasm (es ist die Chymie das edelste Studium in der Welt), ample opportunities for experiment, a capacity for keen observation, great patience and stubborn application - in fact all the qualities which are found in a great chemist. He was a man of transparently honest character, and in such cases where his word is set against that of such men as Leibniz and Stahl, it may be accepted without hesitation' (Partington).
BOUGAINVILLE, Louis Antoine de, comte.
A Voyage round the World ... In the years 1766, 1767, 1768, and 1769 ... Translated from the French by John Reinhold Forster. London: J.
First English edition. The first French circumnavigation, undertaken by Bougainville, who had instructions to hand over the Falkland Island, which he had colonised in 1764, to Spain (currently France's ally), and then to proceed towards China via the Straits of Magellan and the South Sea, investigating the islands or continent lying between the Indies and the western seaboard of America (cf. John Dunmore, French Explorers in the Pacific (Oxford: 1965), I, p. 67). Unaware of Wallis's visit less than a year before, Bougainville claimed possession of Tahiti, and then reached the New Hebrides archipelago and 'La Austrialia del Espíritu Santo', which had been discovered by Quiros in 1606 and was believed to be part of the supposed Southern Continent. The only way to determine this, Bougainville resolved, was to sail westward a further 350 leagues in the hope of sighting the eastern coast of New Holland. 'This he did, only to be impeded by the Great Barrier Reef and, although several of his crew claimed to have sighted land, this was not confirmed and the ships were headed to the N. Nevertheless, Bougainville concluded that he was close to some extensive land and, in running westwards from Espíritu Santo, he had dared to face the risk of the legendary lee-shore of New Holland and New Guinea, even though prudence, shortage of food and the condition of his vessels would have justified his heading northwards at an earlier date' (Colin Jack-Hinton, The Search for the Islands of Solomon (Oxford: 1969), p. 256); G.A. Wood, The Discovery of Australia (London: 1922) observes that had Bougainville persevered 'he would have come to the Australian coast near Cooktown, and would, likely enough, have been wrecked where Cook was wrecked two years later' (pp. 369-379).