A FINE SERIES OF ETCHINGS DEPICTING LATE-NINETEENTH-CENTURY CHELSEA, LIMITED TO 110 COPIES
BURGESS, Walter William, artist.
Bits of Old Chelsea. A Series of Forty-One Etchings ... with Letterpress Description by Lionel Johnson and Richard le Gallienne
London: Ballantyne, Hanson & Co. for Kegan Paul, Trench, Trubner & Co., 1894.
Folio (446 x 310mm), pp. vii, [1 (blank)], 84; title printed in red and black and with publisher's device in red; mounted etched frontispiece and 40 mounted etchings printed on Japanese vellum, all signed in pencil by Burgess and retaining guards, mounted etched additional title printed on Japanese vellum; a few very faint marks, soft creases on the margins of a few plates, frontispiece creased; original maroon buckram, upper board lettered in gilt and with publisher's device in gilt, spine lettered in gilt, publisher's monogram on lower board, uncut, a few ll. unopened; light offsetting on endpapers, extremities slightly rubbed and bumped, foot of spine slightly chipped, nonetheless a very fresh, clean copy; provenance: David Enders (1922-2000).
£7500

Approximately:
US $10506
€8466
First edition, limited to 110 copies, of which 100 were for sale. This series of etchings was executed by the British engraver and painter Walter William Burgess RE (1856-1908), who exhibited at the Royal Academy between 1874 and 1903, and was elected a Fellow of the Royal Society of Painter-Etchers and Engravers in 1883. The etchings depict historic and picturesque buildings, sites, and monuments in Chelsea, including Chelsea Reach, Swan Walk, the Royal Hospital, Old Battersea Bridge, Cheyne Walk, Lindsey House, the Old Church, the More Chapel, the More Monument, Petyt House, Carlyle's House, Queen's House, George Eliot's House, Turner's House, Leigh Hunt's House, Belle-Vue House, Whistler's House, Franklin's House, the Physic Garden, Glebe Place, and Lordship Place. The text accompanying Burgess' images was written by two young poets who were highly-regarded figures in the 'decadent' literary circles of the 1890s – Lionel Johnson (1867-1902) and Richard Le Gallienne (1866-1947), who were, with W.B. Yeats, Oscar Wilde, et al., early members of the Rhymer's Club and contributors to The Yellow Book.

This copy is from the collection of the actor, restaurateur, and bibliophile David Enders, who was educated at Lindisfarne College and Wadham College, Oxford, before he was commissioned into the Welsh Guards in 1942. He was invalided out of the army in 1944 and then pursued a very successful career as an actor, both in the theatre and in radio drama. In 1950, Enders and his partner, the actor John Glen, opened the restaurant L'Aiglon in Old Church Street, Chelsea: 'the food was excellent and cheap enough to make it an economical alternative to eating at home for those living round about. The business expanded when their friend Sir Laurence Olivier suggested they start a restaurant at the Chichester theatre' (T. Pocock, 'David Enders' in Chelsea Society Annual Report (2000), pp. 63-4 at p. 64). Enders lived in Chelsea, latterly in Carlyle Square, for some fifty years, and his obituarist wrote that he 'might be described by a future anthropologist as a splendid example of Chelsea Man. […] David was tireless in battling what he considered misguided developments in Chelsea; he was an active member of the Chelsea Society' (loc. cit.).


You may also be interested in...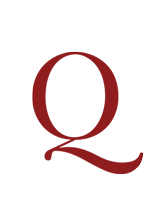 KOGEVINAS, Lykourgos.
Le Mont Athos. Suite de douze eaux-fortes originales et inédites par Lyc. Kogévinas. Préface de Charles Diehl.
First edition of this splendid suite of etchings of the monasteries of Mount Athos. This is number 78 of 250 suites printed (of which those numbered 1–25 are on Japon Impérial paper and those numbered 26–250 are on Holland Van Gelder paper).
BLIGH, William.
A Narrative of the Mutiny, on Board His Majesty's Ship Bounty; and the Subsequent Voyage of Part of the Crew, in the Ship's Boat, from Tofua, One of the Friendly Islands, to Timor, a Dutch Settlement in the East Indies.
First edition. Bligh's own account of the mutiny on the Bounty, written and published within months of his return to England. Bligh was anxious to ensure that his version of events was widely publicised and the Narrative 'gives Bligh's first, and lasting, opinion of what caused the mutiny. This issue was of great importance to Bligh, for on it turned his career and public image. As he was manifestly not the harsh disciplinarian flogger of the kind usually regarded as the main cause of a mutiny (such as Captain Pigot of HMS Hermione), and as Bligh never accepted that his personal manner – as a foul-mouthed nagger – could provoke anybody to mutiny, he was left with little option but to find an explanation in the character and conduct of the mutineers. He found such an explanation in the charms of Tahitian women: he, Bligh, did not cause the men to mutiny; they mutinied for their own evil and pathetic ends' (Gavin Kennedy, Captain Bligh, 1989, p. 183).